Monday, August 15, 2022 - 12:35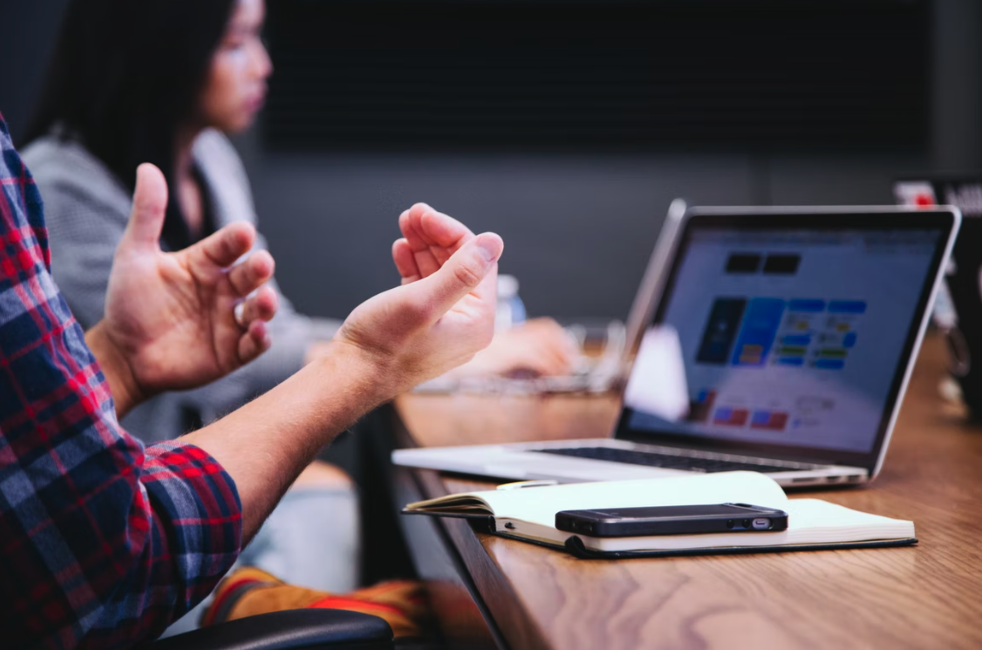 The rising concern around sustainability and climate change has accelerated the development and implementation of  Environmental, Social, and Governance (ESG) practices in corporations.  Organisations have now to make the right business decisions and manage environmental risk and impact. 
Even though ESG is becoming a priority for many organisations, some companies are not ready to incorporate it into their business. Being ESG-driven means your organisation now has new duties and responsibilities, especially with ESG becoming a major factor for investors. 
Fortunately, the ESG consultancy sector is growing rapidly, and it is making a positive change by putting ESG at the centre of companies' business strategies. Statistics show that the overall ESG and sustainability consulting market has a growth trajectory of 17% CAGR from 2022-2027. Further, the ESG consultancy global market will reach $16 billion by 2027. 
In this article, we will explore how the ESG consultancy is evolving and changing companies for the better and what the future holds for the sector. 
What is ESG Consultancy (And What Advantage Does It Bring?)
ESG covers the strategy and tactics that a business may implement in order to align themselves with social contribution, sustainability, and overall positive impact towards all three areas: environmental, social, and governance. 
The interest and adoption of ESG by corporations has steadily risen throughout the years and has brought a series of positive aspects to the organisation. Primarily, ESG encourages companies to become more aware of their impact on the world, but it has been proven that adherence to ESG benefits the bottom line of organisations, with numbers showing that ESG implementation improved returns (68%) and financial performance (77%).
Further, ESG can potentially increase the attractiveness of employees, clients, and investors. 
From the client side, 72% of shoppers state how important it is for companies to have values in alignment with their own, as it helps them feel that they are also contributing to a greater good. For employees, being ESG first drives employee engagement and retention, as they feel more motivated to work in a place that is committed to using their strengths to contribute to society. Finally, ESG is valuable for investors, as 89% of executives say that purpose-led companies have a competitive advantage in the marketplace. 
With all these opportunities rising from ESG, companies need to keep up with market demands and expectations, such as new regulations and ESG reports, which need to be accurate and clearly communicated. However, some industries still struggle with regulatory reporting, and almost half of the investors still don't think companies are taking sufficient actions on ESG issues
Here enters the importance of the ESG consultancy sector. ESG consultancy comes as a solution to guide businesses in planning and implementing a high-level ESG strategy. With new regulations and risks taking over the market, the goal of ESG consultancy is to help businesses make the right decisions, by driving performance, reducing risks, driving returns, and improving transparency and credibility. 
What is the role of an ESG consultant? 
So what an ESG consultant can do for your business? 
Here are some of the main duties and responsibilities of an ESG consultant and how they can add value to your organisation: 
ESG Audit 
The ESG consultant can help your business conduct an ESG audit, which will analyse your organisation's current ESG practices and identify your main competitive advantages. This is an in-depth review of your company's operations and how you can raise the bar on ESG performance.
ESG Risk Analysis
ESG consultants can advise on specific ESG risk issues and how your corporation can address these the best way. 
ESG Policy Monitoring
ESG policy monitoring and reporting is the best way to show progress and find areas of improvement, and the consultant can track your ESG policy and ensure your business is going in the right direction.
ESG Strategy Development
Strategy is at the core of every business, and ESG consultants orientate companies to formulate and execute the most effective ESG strategy for their business. They will identify what your areas of interest are, what are your short and long-term objectives and the most tangible tactics for implementation. You can expect to have support in all stages of the strategy: formulation, execution, tracking, reporting, and the use of adequate ESG technology.
Communication
The ESG consultant can also guide you through the best way to communicate your company's ESG initiatives across clients, investors, and employees, driving engagement and raising your business' profile. 
Finding the Perfect ESG Consultancy
The ESG consultancy market is growing fast, and companies now have a range of options to choose from. If you are new to ESG consultancy and looking for the perfect consultant, here is the secret: there is no best or worst ESG consultancy. 
The perfect ESG consultancy is the one that works best for your businesses needs. Thus, organisations need to be crystal clear on which environmental, social or governmental goals they want to focus on and why.

Here are some tips to guide you on your ESG consultancy search:
1. Prioritise areas of ESG impact
The most important thing to do before introducing any ESG consulting is to decide on what areas you want your businesses to prioritise, therefore, what are your values and what matters the most for your businesses. This will also assist your consultant to understand your businesses and to set the best ESG goals for your organisation. 
2. Decide on verticals (if any!)
If you focus in a particular industry, focus on ESG consultancy organisations that have prior experience in your speciality. Today, businesses can count on ESG consultancy companies that specialise in certain verticals, so they would know what is happening in your industry and what strategy and tactics would add more value to your organisation's bottom line. 
3. Choose the Right Skills
There are some valuable skills you should keep in mind when choosing an ESG consultancy. It is important for consultants to be detail-oriented, digital-driven, and have excellent research skills. This way, you can count on your ESG consultant to provide you with reliable and up-to-date information and can support you with the right decision-making and adequate digital integration. 
4. Reputation is a must!
Of course, you also need to ensure your ESG consultancy has a good reputation in the market and has a track record. Check testimonials and reviews and always prioritise companies with a positive record. 
What Is Driving ESG Consultancy
As we know, the need for ESG is entering corporations of all kinds and sizes at a fast pace. There are a number of market drivers in ESG that companies have to manage and respond to timely and adequately, and they are the ones driving and dictating the speed of the ESG consultancy sector.
Let's review some of the main reasons behind the fast progression of the ESG consultancy sector.
Net Zero Economy
A total of 197 nations are now committed to achieving a net zero carbon emissions by 2050, the deadline set by specialists to mitigate the impact of climate change. With that being said, we only have 28 years to reach the target, so companies must be committed to adopting an ESG-first strategy to mitigate their impact and contribute to a more sustainable society. 
New ESG Regulations
The responsibility of building a more sustainable future will result in new and more complex regulations. Europe already introduced a new ESG regulatory framework that will be embedded into business operations to prevent greenwashing practices and to ensure transparency. 
ESG Integration in Investment Decisions
Investors are increasingly using ESG ratings and rankings to base their investment decisions. Therefore, companies that can demonstrate their ESG value will also be seen as low-risk investments. Only last year, sustainable funds doubled and hit a record of $3.9 trillion dollars. 
ESG Consultancy - A Fast Evolution 
It is safe to say that the future is bright, and ESG consultancy has come to stay. With new market drivers taking over, ESG moved from being a trend in business to becoming a central component of a business's operations. 
As ESG ratings are proven to influence investment decisions and even talent retention, companies are taking the job of enhancing their current practices very seriously. Predictions point to a skyrocketing increase in corporate ESG assets by up to $30 trillion in 2030! 
Considering the statistics and the social, environmental and governmental challenges faced by corporations nowadays, the demand for ESG consulting services is only likely to rise. For now, the sector expects a business growth of $16 billion in only 5 years. 
So what can we expect from the future? Here are some areas within ESG that are likely to become the focus for ESG consultants moving forward. 
Crisis Response and Management
There is a growing awareness for a better and more proactive approach to crisis response and management. Especially after Covid-19, the expectation here is for businesses to prevent a crisis rather than waiting for it to happen. A tangible and responsible crisis response strategy will be key to formulating your ESG strategy, but it will also be beneficial to your reputation, employer branding, and staff morale. 
Focus on SDGs
The United Nations' global Sustainable Development Goals (SDGs) give until 2030 for businesses to make a positive contribution towards a sustainable future. Moving forward, we can expect the SDGs used as a framework in ESG strategies to track progress and impact. 
Customer Facing
While ESG has been on the radar of consumer facing businesses for some time, the importance of having these principles deeply embedded into your company's values is increasing. Businesses paying the closest attention to their customers are realising that a strong stance on ESG is a top priority for them, and something which they actively look for.
Digitalisation
ESG and digitalisation are two main drivers of change, transforming the world as we know. With both environmental and economic pressures taking over, a sustainable future cannot be achieved without digital transformation, since technology is the key to improve ESG efficiency - increasing impact and enhancing value. 
Reporting
ESG reporting is essentially the disclosure of your ESG data. It is increasingly becoming more common practice in businesses as a way to monitor and measure their ESG impact and to guarantee the credibility of their efforts to stakeholders. Thus, the reporting of companies' ESG is only likely to become more common and more complex moving forward. Thankfully, organisations can count on organisations such as KindLink to keep track of their ESG efforts and ensure transparent and reliable reporting.
Put ESG at the Forefront
The rise of ESG in the corporate world gives new challenges for companies to overcome but, most importantly, it encourages them to change their approach to business and respond more adequately to the new market demands. The ESG consultancy sector comes as an opportunity for companies to learn and improve their current strategy, putting the social good at the heart of what they do. 
Thankfully, companies can count on KindLink to enhance their ESG efforts and facilitate the work of ESG consultancy firms. We invite you to meet the solutions provided by KindLink, an all-in-one digital platform that helps businesses to measure, share and celebrate their ESG progress. 
Book a demo to experience KindLink and take the first step towards a more positive and sustainable impact.