Monday, May 9, 2022 - 13:49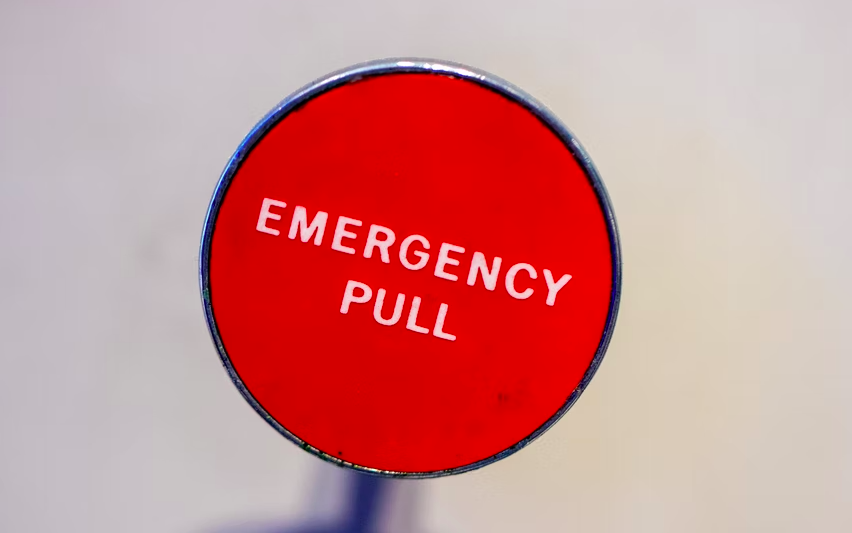 Our world has never been so well connected. News - both good and bad - travels fast, and we're used to a 24/7 rolling news cycle, from both mainstream sources, and our social media feeds. We're increasingly accustomed to seeing corporate responses to emergencies or major appeals roll out in real-time. As a result, there's a growing public awareness of (and expectation for) better, bigger and more decisive action on the part of the business community in times of crisis, or when disaster strikes.
A Compassionate Corporate Response – What's At Stake? 
What's at stake when it comes to honing your business's response to global or local emergencies?  Whatever the scale or scope of your focus, crisis management of this kind is an essential element of any modern business strategy. Not only does it help in the formulation of a solid ESG strategy, it also benefits staff morale, and enhances your employer branding – the reputation that your business projects to future hires – which is so important within an increasingly competitive recruitment market.
In this article, we'll explore four key ways that businesses can ensure they're well prepared to leap into action with an appropriate response when an emergency arises.
1. Taking A Proactive Approach 
The businesses that are able to achieve the most impact in terms of their emergency responses are those which have a clear preemptive plan in place. The importance of having a predetermined strategy surrounding your response to high profile global events cannot be overstated. Without having explored what steps and actions a decision to respond will instantly trigger, you'll be left scrambling to pull together a response, reducing the impact you could otherwise have had.
Start thinking about steps you will take to mobilise a response (i.e. how will the decision to react to a global or local event or crisis in an official capacity be made?) Be sure to name your key stakeholders in the process internally, and empower them with the resources they need to be well prepared and confident to take action when the time arises.
In addition to having a clear strategy in place, it can also be helpful to have your resources also clearly ringfenced and ready to leverage. An effective way to handle the financial side of this preparation can be to set up a dedicated fundraising account (sometimes managed as Donor Advised Fund (DAF). This can be regularly contributed to and functions as a kind of "war chest" (perhaps "peace chest" would be more appropriate!) – funds ready to mobilise as soon as they're needed. By committing to keep the account balance topped up with regular deposits, ensuring that you have a sizable balance ready to allocate when the need arises.
Boost employee engagement and morale internally by communicating pre-emptive fundraising strategies with your employees. You can even give them the same control and efficiency by enabling access to their own employee non-profit accounts – learn more here.
In addition to giving your employees access to personal non-profit accounts, you can also use KindLink to keep your finger on the pulse of the causes that your employees care about. See what causes they're already supporting through personal fundraising pages and volunteering, and ensure that these are taken into consideration in your wider emergency response giving strategy.
2. Communicating Your Impact  
Communicating the impact of your emergency response strategy is absolutely key. This isn't about virtue signalling – it's about keeping employees and supporters highly engaged and contributing to your ongoing impact. Communicating impact is about more than just shouting about the tangible actions you've taken (i.e. amounts donated, or hours volunteered) – it's about telling the story of what positive changes those actions enabled.
A social media strategy is, unsurprisingly, central to success here. The beauty of social media, beyond the reach that it can ultimately help your message achieve, is the way it empowers the beneficiaries of your actions to directly express the positive impact that they have had. KindLink can directly connect your business with a wide–range of non-profits, who can all connect with your business through the platform, and its many social media integrations, to tell their story.
It's also important to be able to show the collective impact that your business has had over a longer period of time. There's a need to be transparent about your efforts and successes here, and this can be obtained with clear and regular reporting. Internal communications are also important – you'll need to keep your employees informed about your planned response, how it's going, how they can help and what the impact or outcomes of your combined efforts were. A comprehensive CSR platform like KindLink can help facilitate the quick communication of information and calls to action, via integrations with collaboration tools (Teams, Sharpoint, Slack etc) that your team already habitually uses.
3. Rapid Response Fundraising  
For most businesses, response in a time of emergency will come in the form of a financial donation. This is especially true for international or global scale crises, where a more direct form of help (i.e. volunteering) might not be practical or indeed, possible. Successful donation requires a solid fundraising strategy (ideally, a preemptive collection that anticipates the need to donate, as previously mentioned) as well as the right choice of non-profit partner. 
Finding a non-profit that will make the best use of the funds you provide is essential. KindLink offers a fully vetted with two separate checks including a Financial Conduct Authority (FCA)-regulated process, so you'll not only have an easier time narrowing down your options, you'll also be able to contact and connect with them directly, and get the reassurance you need that they're going to put your donation to great use.
When disaster strikes, speed of response is one of the most important factors, not only because this ensures that help is provided quickly and efficiently, but also because motivation is high and should be leveraged in order to reach the best possible outcome.
KindLink can help you reach your fundraising targets quickly and efficiently, via a wide range of tools including:
Donation matching – motivate your employees to up their game by raising the stakes and promising to match the funds they raise as individuals.
Online fundraising pages – quickly and easily generate professional fundraising pages to take your campaign digital.
Corporate grant management – keep careful track of your donations, with clear reporting and greater transparency.
Widgets – improve your internal and external communications online with easily integrated widgets that display your running total raised, or total still needed to be collected before a target is reached.
Employee Non-Profit Accounts – as already mentioned, giving your employees access to their own accounts designed to help manage their personal donations increases their ability to donate to your organisation's campaigns, as they arise.
4. Mobilising Additional Resources 
While a streamlined, digitally transformed approach to corporate fundraising is important, businesses should remember that there are many other valid ways to help in times of crisis. In some instances other opportunities to help might be appropriate, for example, donating products or providing help via employee volunteering.
Just as with fundraising, a rapid response is still advantageous here (acting while motivation and urgent need are both at their highest.) The opportunities to provide quick, practical help are most likely to be linked to local projects –– perhaps a local community resource suffered a fire or flood and needs help with their immediate clean up operation. When it comes to larger-scale or remote opportunities, businesses might like to think about how they can help from a distance, placing more of a focus on employee skill sharing (for example, via digital mentoring or free consultation work.) What specialisms could your business share from its bank of employee talent?
KindLink offers an easy way to find these opportunities to help in a more practical way, by linking those needing help with those willing to provide it. Our volunteer marketplace provides a hub for volunteering opportunities to be posted and explored, meaning your business can quickly identify the need that it's best placed to step in and help meet. Volunteering efforts can also be monitored, managed, coordinated and tracked over time.
Effective Emergency Assistance – Is Your Business Ready?
We'll sum up by once again stressing the growing importance of thinking about your emergency response strategy before crisis strikes.
We live in a more interconnected and communicative world now – it's easier to learn about opportunities to help, and there's more visibility around the action that businesses take (or fail to take) when it comes to helping and giving back in this way.
The digital transformation of your planning process, execution and reporting via KindLink offers a real solution here – enabling businesses to get out of the blocks quickly and effectively – communicating their positive impact and forging lasting relationships with the non-profits that they assist.
 
Book a demo to learn how KindLink can help your business improve its emergency assistance response.