Tuesday, June 28, 2022 - 10:06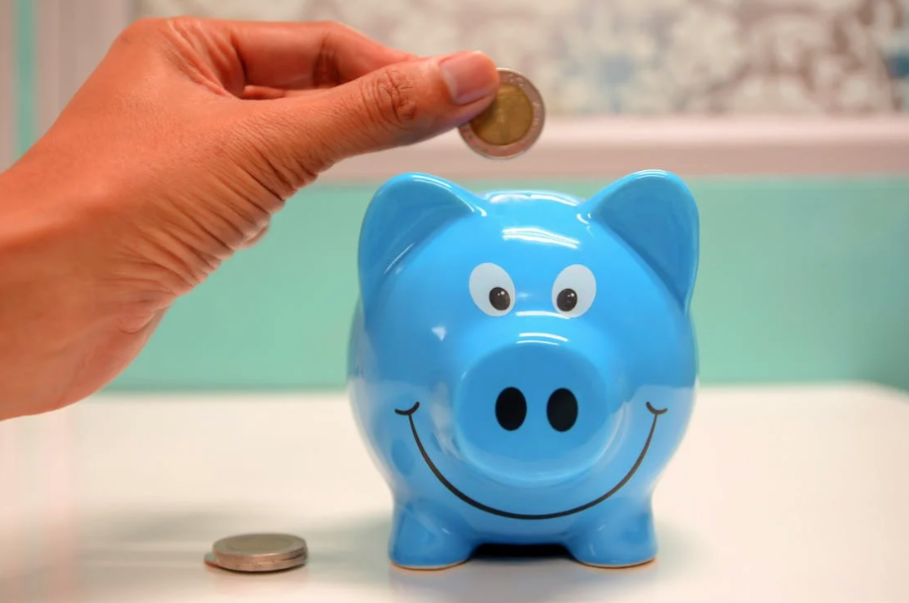 The rise of Environment, Social & Governance (ESG) tech is changing the corporate environment and increasingly helping businesses to streamline their internal ESG processes. Why is it worth getting ESG right? Incorporating ESG in organisational strategies does more than make companies stand out from their competitors. It also attracts investors, and is increasingly seen as an influential factor for financial growth.
Today, ESG practices have been embraced by companies of all sizes, across all sectors. According to NAVEX Global, 88% of publicly traded companies, 79% of venture and private equity-backed firms, and 67% of privately-owned companies have ESG initiatives in place. 
So, what is the best way to use ESG to attract investment opportunities? And how can ESG tech play a part here? This article will give you a clearer picture of ESG tech and its role in helping companies secure better support and funding for their business goals. 
What is ESG Technology – And How Does It Correlate To Investment?  
Finding the best way to manage Environmental, Social and Governance factors might be one of the most pressing corporate concerns of the modern-day. Influenced by the accelerated impact of the pandemic, stakeholders are rapidly realising the significance of ESG and the responsibility that corporations hold in building more sustainable and resilient futures.
How is technology evolving to become ESG-driven? There's a growing opportunity for digital tools to enhance and amplify current ESG practices and, in doing so, contribute to some of the main challenges faced by the world. 
Dedicated ESG tech presents a growing opportunity for organisations to invest in the tools that will enhance the accuracy of their ESG tracking, and by extension, their credibility. Businesses are able to improve reporting and transparency internally (engaging employees) and externally (engaging consumers and, increasingly, investors…)
Companies that can demonstrate proven ESG value represent lower-risk investments. In 2021, global sustainable funds doubled in less than a year, hitting a record of $3.9 trillion. With investment funds increasingly shifting their focus to ESG and collaborating to form best practices through industry initiatives like VentureESG and ESG VC, there's never been a better time to explore the platforms that can help improve your ESG ratings. 
What's Driving Rising Interest In ESG Investment? 
Let's explore the factors making ESG so attractive for investors and stakeholders. Statistics by PwC show that 76% of consumers will stop buying from companies that don't care about the environment, employees, community and other social issues. 
Consumers are paying attention to the impact that larger corporations have on their future and, increasingly, are holding them more accountable for their actions. Solid, proven ESG practices are one of the most effective ways that large companies can demonstrate to both consumers and investors their commitment to doing good. 
Yet, whilst 81% of companies have an ESG program in place, only half of companies believe that their current ESG performance is effective against metrics. The challenge here is not only to have ESG policies in place, but to ensure that your ESG performance is successful and meeting appropriate targets. 
A recent example comes in the form of the food-delivery company Deliveroo. After launching into the public market, Deliveroo faced controversies around the misclassification of their riders as "self-employed" and came under fire for not offering them employment rights, such as a minimum wage, holiday or sick pay. Institutional investors like Aviva, M&G and Aberdeen Standard publicly declared they would not invest, which impacted not only the company but the numerous venture capitalists and angel investors who had previously funded Deliveroo. 
ESG represents a significant factor for major investors and, as a result, they expect to see strategy, implementation and results equally across three fields: environmental, social and governance. Investment institutions such as PRI, have ESG incorporated into their principles and decision-making processes. As trends point to an ever bigger ESG-focus moving forward, each element of ESG can damage a company's internal and external reputation and even result in financial losses if not well managed.
Understanding ESG Ratings And Investment  
We already know that ESG influences investment decisions, but let's discuss the growing trend of ESG ratings and what these mean for businesses. 
ESG ratings are a factor used by investors to assess the performance across environmental, social and governance factors and to measure the sustainability impact of a company. Essentially, they aim to turn good intentions into accountable measurements. As a result, they help investors to base their decisions upon tangible actions and results.
So, how can companies best measure their ESG performance to meet investors' expectations and evolving criteria? Here enters the need for more transparent and detailed ESG reporting – and the tech to support this endeavour.
The growing demand for ESG ratings has led to a proliferation of ESG reporting methodologies, with many companies now offering ESG rating services. While there is no one standardised methodology, businesses need to ensure they are choosing a credible partner to provide them with a rating that is respected and recognised.
Ratings encourage corporations to be more proactive, prompt and transparent when it comes to ESG. Poorly executed ESG is arguably worse than no ESG policy at all. With rising concerns around greenwashing, investors expect reports and ratings to be immediately accessible and available for inspection. If you are seeking investment, a fully transparent and trackable ESG must be a central component of your strategy, regardless of your business' size or vertical.
What's The Future Of Impact Investing And ESG Tech? 
To prepare for the future of impact investing and ESG tech, companies should keep their corporate social responsibility (CSR) practices open and accessible from the start. 
Companies must decide where their values truly align, and implement the appropriate structure to deliver value and real impact. Remember: you don't need to be a sustainability startup or company actively working within the environmental space to be known for good CSR. Whether you sell SaaS, services or sausages – you can still make CSR a cornerstone of your positioning.
When it comes to CSR, it's about being the most active and engaged player within your sector. If you want to incorporate CSR into your company's DNA, you should consider aligning your CSR policy to your organisation's values and mission statement. Both should be balanced and complimentary, developed in tandem. 
With robust CSR policies in place, organisations can become truly ESG-driven and protect themselves from the main concerns that may sway investors, such as virtual signalling and greenwashing. In 2021, the European Commission and consumer protection authorities in Europe revealed that at least 42% of companies had made "exaggerated or false claims" about their green practices. By chasing and tracking tangible impact with the use of dependable ESG tech, businesses can avoid these pressing issues and take the action needed to attract committed investment.
Thankfully, organisations can now keep a measure of their ESG efforts with platforms such as KindLink, helping to track their ESG progress via a highly functional and adaptable suite of sustainability and corporate giving tools. Businesses can connect with their chosen causes, track their positive impact, measure sustainability metrics and report to investors and stakeholders with clarity and ease. 
How Can ESG Tech Help Attract Better Investment Prospects?
The digital transformation of ESG will be increasingly essential to meet future standards. Investors will have higher expectations and will be more demanding when it comes to viewing ESG evidence, so companies will need to improve their strategy, implementation and tracking. Organisations are also expected to take more proactive steps, and have the right tools to collect dependable and credible data to inform their ESG ratings and track their progress. 
This is a win-win situation for both sides. Investors are able to make more accurate decisions and choose the right prospects. Businesses are encouraged to enhance their current ESG practices, chasing actions and results over generic promises and, as a result, attracting better investment prospects. Implementing dedicated ESG tech demonstrates your business' commitment to set and accomplish goals and demonstrate values in action.
To prepare for the future, businesses can keep track of their progress with ESG tech solutions, such as KindLink, to facilitate and optimise the reporting progress. In doing so, companies have the capacity to measure and track any metric, ensuring they can represent every effort the business is making, across all three elements of ESG.
Seeking the Best Opportunities in ESG Tech And Beyond
There is a huge opportunity out there for ESG investing - soon this will be de rigueur, but currently, you have the chance to get ahead and impress.
With ESG becoming a priority for investors around the world, all eyes are on the companies that are getting it right. The best time to start is now. With the support of tech and digital solutions, companies are able to showcase their ESG success and implement their strategy at scale. 
The sooner you invest in and digitalise your ESG strategy, the better prepared you'll be for the most attractive and profitable investment opportunities. KindLink keeps you on the path of progress by helping organisations drive innovative and sustainable solutions simultaneously, keeping progress transparent and all measured ESG metrics dependably stored.
If you are ready to digitally transform your ESG, book a demo to experience KindLink.