Tuesday, March 29, 2022 - 09:12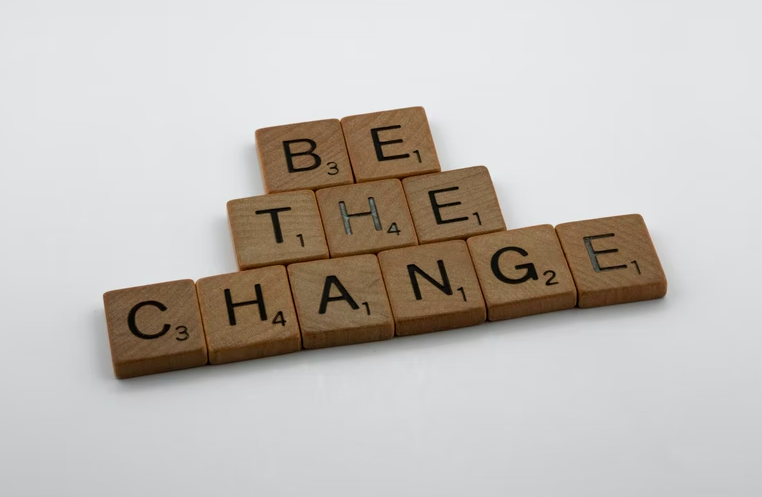 Looking for more ways to successfully implement CSR strategy into your mid-size enterprise?
When it comes to getting ahead in the world of business, mid-size enterprises often find themselves in something of a no man's land. Small businesses can be agile, edgy and experimental. Big business has heft, budget and significant data driving direction. If you fall somewhere between these two camps, specific advice on important strategic topics such as CSR can be lacking - but in this article, we'll aim to redress the balance.
CSR is increasingly important for businesses of all sizes, forming a real cornerstone of your organisation's positioning. Mid-sized enterprises face a very specific set of challenges and opportunities, and CSR can exert a positive influence over many of these.
From digital transformation through to remote working, better leverage of data, online engagement and retention analytics – CSR represents a key component for success in many of the key areas that mid-size enterprises must embrace if they're seeking growth in 2022 and beyond.
In this article, we'll dig a little deeper into five of the key areas that mid-sized enterprises should be placing focus on in order to remain competitive, and demonstrate the ways in which CSR can help achieve great results.
1: Digital Transformation And CSR Strategy
Two words that have been at the forefront of recent business development discussion – digital transformation. The importance of digital transformation within the internal operation of mid-size enterprises really cannot be overstated. As well as improving your operational efficiency, the expectations of employees (increasingly used to digitised experiences in both their personal and professional lives, as consumer behaviour shifts and everything from banking to shopping and education moves online) also need to be factored in.
Employee experience (EX) is a rapidly expanding field, and giving your staff access to the digital tools they need to perform their roles and enjoy an engaging workplace experience should be a core concern for mid-size enterprises – especially those looking to win the interest of talented applicants who might otherwise look towards bigger employers. CSR strategy can help here - having a hugely beneficial impact on employee engagement and experience, bringing better collaboration, connection and shared purpose to team members, as well as demonstrating the real-life application of company values.
Digital transformation was an important factor before 2020, but the pandemic's impact has accelerated its impact. Catapulted into remote working environments, employees needed better digital solutions to help them collaborate and communicate. This requirement has not gone away – in fact, of the organisations who have returned to the office, 74% expect to operate on a hybrid work model in the future, mixing remote work with office-based hours. This should be factored into your future planning for the delivery of your CSR strategy.
CSR is an area where a mid-size enterprise can really shine in terms of digital transformation. Advances in CSR software are enabling easier engagement with CSR-related activities – encouraging activity and improving the experience of getting involved with your organisation's altruistic or environmental activities.
KindLink gives each employee their own digital portal to discover volunteering opportunities, set up fundraising campaigns, learn more about what their colleagues are contributing, and so much more. 
2: Remote Working And The Benefits Of CSR  
As we've already highlighted, after the rise of remote working in the pandemic, hybrid working is highly likely to become the new normal. As a result, there's a real need for mid-sized companies to ensure that staff cohesion doesn't "fall through the cracks" and become an unintended casualty of this new approach to working. 
One of the key benefits of CSR is that it can provide a fantastic banner to rally around when it comes to doubling down on employee engagement and cohesion – proving lots of opportunities for team building, socialising and cooperation that goes beyond the day-to-day projects that coworkers might be working on together professionally.
KindLink helps keep employees connected via individual user profiles, meaning that they can stay updated and included no matter whether they are in or out of the office. It gives them another platform to reach out to and support each other and to learn more about what their coworkers care about - beyond the latest sales figures or marketing campaigns.
Opportunities to come together for the greater good can be easily promoted, without the need for someone to be in the office to see physical posters or attend in-person meetings. In fact, even if you need to make a temporary switch back to a fully remote set-up, you'll still have the complete ability to fulfil your CSR strategy and commitments, with a team equipped to get involved from the comfort of their own homes. 
3: Better Online Engagement Through CSR Strategy
Online engagement is another aspect of modern business in which mid-size enterprises are seeing a need to focus. As competition grows, and digital transformation sees consumer behaviour shift, with a slant towards the digital, there's a rising need for organisations of this size to double down on their online presence and customer engagement. 
Once again, in the wake of Covid, the stakes have been raised. More people than ever before are seeking a digital connection to the brands they love – and brands themselves are upping their game in terms of the opportunities that they provide for this, with more creative, interactive campaigns and online events.
CSR offers a great source of content that clearly demonstrates your brand values and presents your brand in an authentic and appealing way across all of your digital channels. KindLink's social media integrations, widgets and impact stories also help to enhance your business's digital storytelling – clearly conveying the positive impact you've had, and continue to have, on the causes you support.
4: Better Leverage Of Data – One Of The Benefits Of CSR  
We all know the importance of data when it comes to making smart decisions around business development. Smart data collection and leverage is a core concern for many modern mid-size enterprises and is no longer simply the preserve of big businesses. Any organisation can leverage and learn from the data they generate – and sources matter.
These improvements go beyond tracking customer behaviour and boosting sales – internal data counts too. Increasingly, tracking figures around your CSR sustainability goals will yield beneficial insights and offer a valuable source of information, especially for public-facing channels, where some concrete facts and figures can help to boost transparency and trust.
If you're working towards ESG goals (including the Sustainable Development Goals set by the UN) then your metrics here really count. Rather than spending valuable time (which could be put towards achieving your actual goals) on chasing and collating figures from multiple sources across your business, consider working with dedicated CSR software.
KindLink allows you to track, monitor and report on your sustainability targets and more with ease. The reports that KindLink generates can help you prove your progress - great for internal accountability, but also helpful to be able to produce with a view to the interest of impact investors, who are increasingly interested in CSR stats as a marker for a business's long term viability. This is because a focus on CSR suggests a greater degree of transparency, and internal communication (music to a stakeholder's ears!) and an appreciation of the value of non-monetary assets to a company.
5: Retention Analytics And Your CSR Strategy
Finally, let's not forget the increasing pressure on high-quality recruitment for mid-size enterprises. Top talent is getting harder to attract now that remote working has opened up the market, and as recruitment options open up, more must be done to convince them that the experience and opportunities available as a result of employment with your business are competitive.
CSR can have a very positive impact when it comes to positioning your organisation as an appealing employer – and stats show that this is especially true if you're courting a younger demographic. According to Inc, by 2025 Millennials will make up 75% of the workforce – and when it comes to employers, they're looking for businesses which are known to be socially responsible.
KindLink can help support this recruitment marketing through clearer communication of the cumulative good that your company is doing. No more scrambling to sum up total impact, or convey the real impact that your business has had – through impact stories, told by the very charities you've supported, personal social media posts created by your employees and concrete figures.
Of course, this isn't just an acquisition play. You also want to ensure that you're retaining the top talent you attract. By working with CSR software that helps engage and empower your employees, through a modern digital interface, you can make sure that this box is also ticked.
Unlock The Benefits of CSR: A Secret Weapon For The Mid-Size Enterprise?
We'll sum up by once again stressing the importance of CSR as an integral part of future success for midsize companies in 2022 and beyond. In the "squeezed middle" of business, the opportunity to outcompete and differentiate should never be passed over – and CSR represents exactly this advantage.
KindLink offers the perfect "out of the box" solution for businesses looking to get a handle on their CSR, with a solution that's powerful enough to scale alongside them as they continue to grow. It can also help reduce the management burden that CSR strategies can carry, by empowering your employees to take control of their own initiatives, from fundraising to volunteering – all while drastically reducing the time needed for tracking and reporting.
Wondering how KindLink can help your mid-size enterprise master CSR? Book a demo today.