Wednesday, November 24, 2021 - 11:16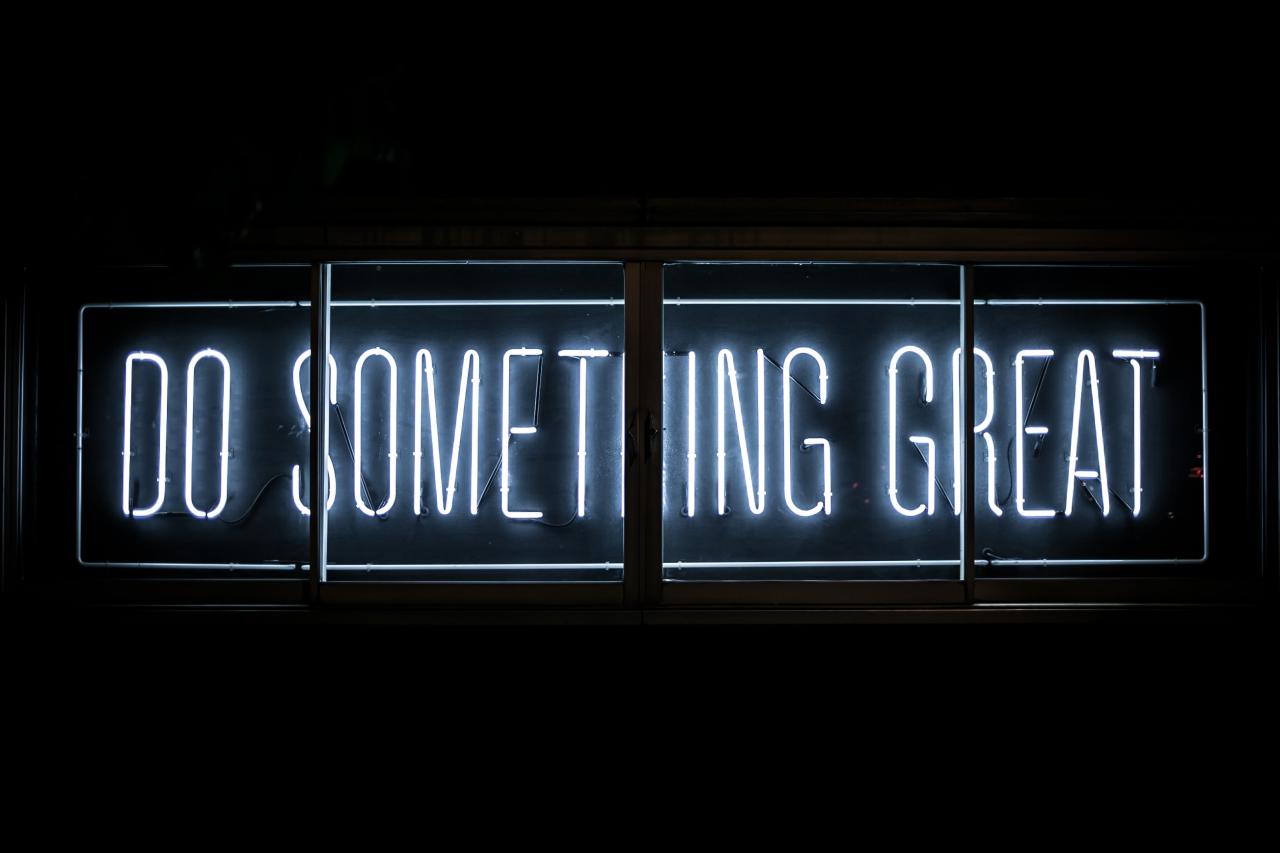 The concept of corporate philanthropy is nothing new. Businesses have been giving back to the communities around them in some form or another for as long as formalised trade has existed. The first CSR initiatives are thought to date back as far as 1700 BC in Ancient Mesopotamia. However, with the dawn of high powered PR campaigns, all-seeing social media and the accelerating influence of a global pandemic, it's fair to say that expectations of modern CSR are higher than ever before.
As a result, when it comes to building a reputation for altruistic initiatives and an internal culture that genuinely benefits those beyond the company, it's important to have a tangible plan in place.
In this article, we'll explore some of the various ways in which a dedicated, well-coordinated CSR strategy can help your business succeed.
What Is A CSR Strategy – And Why Does Your Business Need One?
As CSR becomes a more familiar and formalised concept within the corporate world, businesses are being held to higher standards. CSR practices are more closely examined, and claims being made in this area are expected to be well substantiated.
The COVID-19 crisis saw a surge in charitable donations and volunteering. The UK public alone reported giving an additional £800m to charities in the first half of 2020, compared with the same period in 2019. The corporate sector saw a similar shift in generosity, with many companies leading by example and raising the stakes when it came to giving back. The result of this surge in altruism is a closer focus on the long-term contributions and schemes of businesses.
Similarly, increased awareness of impending climate emergency has accelerated the expectation for businesses to prioritise sustainability. From the United Nations Global Compact through to the Carbon Disclosure Project, more initiatives are encouraging the corporate world to pay attention to measuring, tracking and ultimately reducing their environmental impact.
This necessitates a more considered and intentional approach when it comes to CSR, and more specifically, to CSR strategy –- an ongoing and intentional programme that links to long term business goals, and which goes beyond ad hoc "do-gooding." CSR is no longer an afterthought,  it's an integral part of business that helps to predict and define future success. Alongside the right tools to facilitate a successful and efficient program, a CSR strategy is essential.
Let's explore the seven key ways that a well-defined CSR strategy can set your business up for growth in 2022 and beyond.
1. Build A Better Recruitment Pipeline  
A well-defined CSR strategy can help attract top talent and retain your valued staff. 
A report published by Forbes found that  more than half (53%) of workers surveyed stated that having a job where they can make an impact is important to their happiness. Beyond this, 35% said that they would take a 15% pay cut in order to work for a company committed to a CSR strategy. 58% said they would take a 15% cut in pay to work for a company whose values reflect their own.
The PricewaterhouseCoopers study "Millennials at Work: Reshaping the Workplace" found that 88% of Millennials prefer companies that emphasize corporate social responsibility. Additionally, 86% would consider leaving if their employer's CSR efforts failed to meet their expectations.
Millennials will account for 50% of the workforce by 2020. As younger generations steps up to replace rapidly retiring Baby Boomers, we can expect to see more interest and urgency surrounding the centering of CSR as a key recruitment marketing strategy. The message is clear – to attract and retain the best future workforce, perfect and promote your CSR strategy.
2. Enhance Your Business Model 
Beyond helping you attract, recruit and retain the very best candidates, exemplary CSR management can also help guide and improve the future direction of your business. CSR is increasingly intersecting with established business models to influence the ongoing strategy that underpins corporate organisations.
Some "mission-led" businesses are founded with CSR principals woven into their strategy from the earliest days. One of the most familiar examples here is Toms, which in addition to its famous "buy a pair, give a pair" model, also runs a well-communicated range of "grassroots good" schemes that give back to communities.
Another fantastic example comes in the form of The Rainforest Co, who offer a wide range of superfood supplements and snacks and help to protect the rainforest through sustainable management, reforestation, fair trade practices and upcycling of waste products. 
It's clear to see the benefits of baking CSR into your business model when starting a new venture from scratch, but it's also important to remember that adjusting your model to embrace CSR is also possible within a well-established company. Even behemoths such as Unilever are able to pivot here, switching up their supply chain to help bring employment to struggling communities. It's a matter of thinking practically and creatively.
3. Showcase Your Innovation 
While some argue that CSR initiatives are an ethical responsibility – processes and schemes which should be carried out irrespective of an expectation for public recognition or praise – there's a strong argument to suggest that promoting your efforts can actually help to set a standard for other businesses, encouraging greater corporate philanthropism.
CSR generally makes a popular press story, and garners plenty of positive PR for the companies involved. At the same time as leading by example, and helping shine a light on the causes you're supporting, ensuring that you clearly communicate the good you're doing as a business can be a great way of demonstrating your true values – and your innovative thinking.
A great example of a business showcasing its pragmatic attitude and expertise comes from the Campbell Soup Company. They saved thousands of unwanted New Jersey peaches from landfills, created a brand new product, donated their professional facilities and experience, set up a successful employee volunteer program and created a new (and sustainable) revenue stream for the Food Bank's hunger-relief programs. A masterclass in creative, innovative CSR!
4. Win Investment 
As public preferences shift towards support of ethical, sustainable business, there's increasing value in being able to clearly demonstrate success in CSR to potential investors. A well-defined CSR strategy, and a strong demonstration of CSR management, shows more than solid brand values. It also proves the ability to make a plan and stick to it, getting results, and can provide a great barometer of business health.
CSR can also be seen to represent a differentiating factor when it comes to attracting investment, helping an organisation stand out from other competitors who are doing less. Investors are well aware of the positive impact that CSR has on consumers and know that support for a business will be likely to favor those who have a clear plan in place. This reduces systemic risk, and in turn, increases business value. 
Research has shown that this is especially reassuring during more turbulent economic times. One study examining the effect of CSR on the impact on firm value reported that it was "substantial, with an average increase of 5% in profits across the firms studied. Investing in CSR is akin to an insurance policy to make a company less sensitive to economic cycles." 
Increasingly, investors are requesting impact reporting as a required condition of their involvement, so this is an area where businesses need to actively improve their capacity.
5. Upskill your workforce 
Better morale, mental health, a renewed sense of purpose and the ability to improve professional skills through volunteering schemes –employees have a lot to benefit from when CSR strategy is taken seriously within your organisation. In terms of keeping employee engagement high, CSR is a fantastic way to maintain focus, cohesion and social connections within your workforce. According to a survey by Deloitte, 80% of respondents said that active volunteers move more easily into leadership roles. 
In order to achieve the full benefits here, it's important to build CSR-related practices into your official contracts and policies, for example, allowing set days paid each year to use for voluntary work. Learn more about running a successful volunteering scheme as part of your wider CSR strategy.
6. Save money through better efficiencies 
Many environmentally-focused CSR initiatives are centred around more efficient internal processes. In this way, your CSR strategy can save your business money, at the same time as saving the planet. 
There are many ways that optimizing your operations environmentally can lead to savings. Consider bringing AI-enhanced manufacturing processes for greater efficiency, improved demand forecasting, and the donation of obsolete stock to save on warehousing. As is so often the case, this kind of initiative can bring additional benefits beyond the original intention, improving public perception, enhancing your reputation for innovation and benefiting customer experience (i.e. through improved product variety, more efficient deliveries or the passing on of saved costs through lower pricing.)
7. Improved Partnerships & Channel Relationships 
Finally, don't forget the ability of CSR initiatives to bring you closer in collaboration with external parties - be this suppliers, channel partners or local authorities. CSR schemes often represent a sort of neutral ground within the corporate sphere – as even competitors can come together to work towards the greater good.
In this respect, your CSR strategy can represent a great way of building bridges and improving future business relationships, providing opportunities to reach out to work with new partners and forge important new contacts. Look to add value to both sides of a partnership through your CSR initiatives. In many cases, the process will be mutually beneficial and advantageous.
Make 2022 The Year You Master CSR Management
As interest and support for CSR practices continue to grow, businesses stand on the threshold of a significant opportunity for improved recruitment, investment, publicity and internal innovation. 
A clear and defined CSR strategy is essential as we move forward into a new age of corporate philanthropy. It's also incredibly important to have a  way of clearly communicating the impact your business achieves – to employees, stakeholders and to the wider world.
Not only does this strengthen your reputation, it also ensures that you're leading by example - encouraging other businesses to raise their game. KindLink offers an innovative, intuitive platform for your CSR management and promotion – enabling clear impact reporting and a wide range of social integrations that help to tell the story of your CSR success.
Book a demo to learn how  KindLink could help optimize your CSR strategy and management – for the most impact and best results.