Thursday, December 23, 2021 - 20:35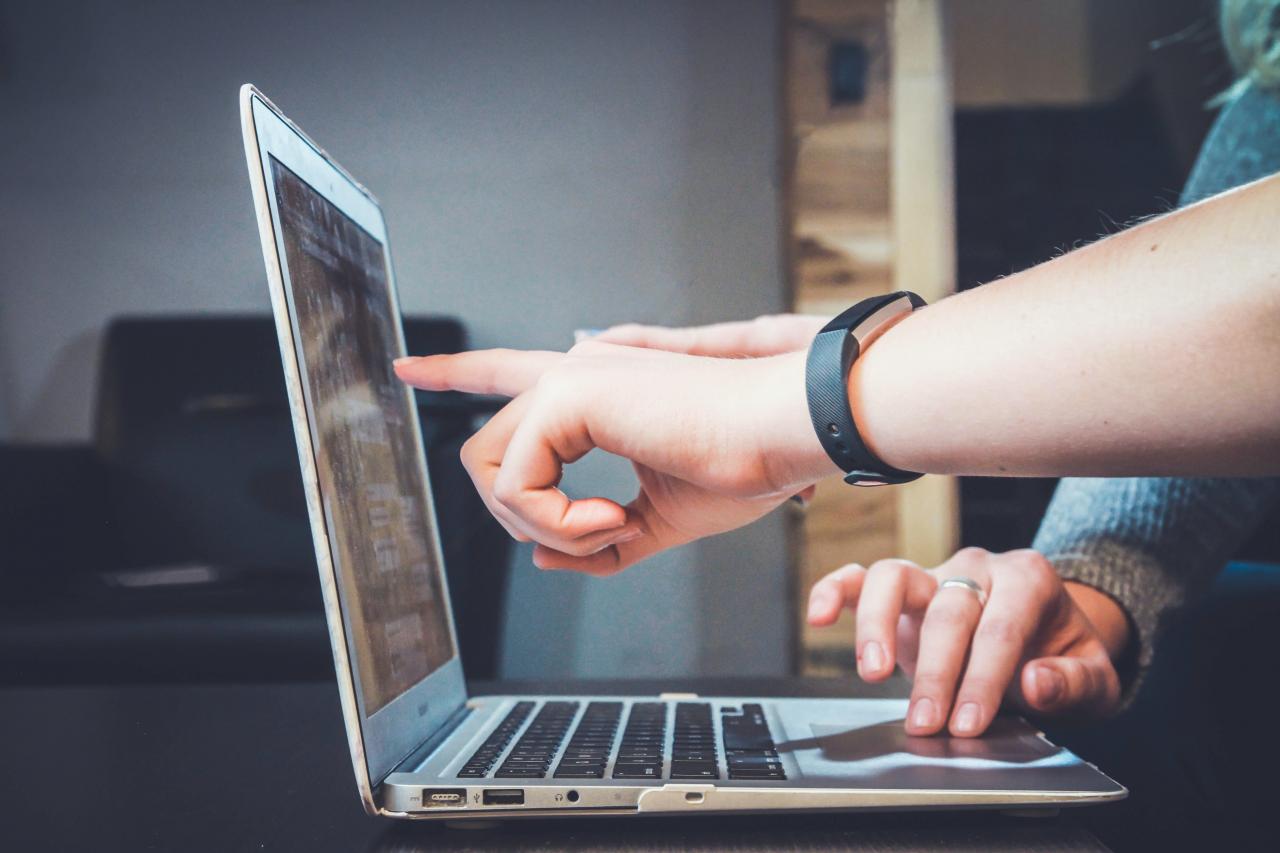 CSR initiatives within the corporate environment are growing in prominence. As businesses wake up to the importance of a visible and effective corporate responsibility strategy, an increasing amount of attention and emphasis is being placed on CSR, from the boardroom to the commercial marketplace.
Many report that, just as the Coronavirus pandemic prompted individuals to rethink their approach to social responsibility, businesses are also being challenged to "question their purpose and value within the overall business ecosystem." The compound effect of heightened awareness of CSR, coupled with more publicly visible initiatives from other organisations has led to an increased focus on the development, implementation and promotion of these strategies.
In this article, we'll explore some of the reasons why CSR is so important, the reasons why a strategic approach is essential, and how you can achieve more dependable, demonstrable success in this field.
CSR: What's Included And Why Does It Matter? 
As with many acronyms within the business world, it can be easy to fall back on shorthand and neglect to truly consider what's at stake when we talk about CSR. Investopedia defines CSR as being "a self-regulating business model that helps a company be socially accountable—to itself, its stakeholders, and the public."
Impact is a key consideration when we refer to CSR. When operating with a defined consideration for CSR practices, a business must be fully considering the impact of their decisions and actions. The bottom line is that, as an entity, they should be positively contributing to society and the environment, at the same time as minimising any unavoidable negative impact.
Examples of CSR practices include monitoring and reduction of carbon emissions, community and virtual volunteering, corporate charitable giving and improving labour policies. If we look to businesses well known for their highly developed CSR strategies, we might think of Johnson and Johnson, Starbucks or Toms.
It's increasingly common for a business to be judged by its CSR efforts and success. With the rise in interest surrounding impact investing, it's also an increasingly important factor when it comes to attracting financial backing, with many investors seeking to support organisations that will return a positive impact for people and planet, alongside a profit.
Getting A Game Plan: Why A CSR Strategy Is Crucial 
Businesses implementing successful CSR strategies have one thing in common – a carefully considered approach to the initiatives that they choose to deliver. CSR isn't something that can be improvised, and in its most successful form, should be fully embedded in and aligned with underlying business models, so that symbiotic support can be established.
Once a clear strategy is in place, mirroring the business's other goals for progression and growth, CSR also needs to be clearly communicated and promoted, both internally and externally. This does more than simply win plaudits for the companies in question – it contributes to the ongoing momentum of the wider CSR movement, keeping expectations for other businesses to raise their own CSR game high. 
Additionally, it's a fact that CSR has a positive impact upon your employees – from enhanced employee identification with the organization through to improved retention, better recruitment marketing and improved employee relationships. With so many benefits on offer, from better access to capital through to more positive business reputation, increased customer loyalty and operational cost savings, it's clear that your CSR strategy and reporting deserves some dedicated attention – read on for our five-part plan to achieving success.
1. Align Your CSR Goals To Your Business Model And Values
For CSR initiatives to be truly effective and impactful, they must be maintainable. A strategy which is well-aligned to your existing business model and future goals offers your best chance of establishing a CSR program that will stand the test of time. 
As an example, if you were looking to increase your market share in a particular year, then CSR activities that centred around community impact might be prudent. Supporting community events and running an active volunteering program could help to extend your network and help you make a great first impression on new contacts. Similarly, CSR initiatives that focus on creating a supportive environment for your employees will help boost their approval of your business as an employer, and help to amplify word of mouth recommendations.
A well-aligned CSR strategy will do more than simply ensure that you're operationally able to sustain the program. By demonstrating the tangible benefits that your altruistic actions can have upon the success of your business, you'll also find it easier to win the continued support and approval of stakeholders for your schemes.
To learn more about the benefits of strategic versus peripheral CSR, we recommend this recent study.
2. Set Clear, Measurable CSR Goals
As with all business goals, it's vitally important to ensure that you have some accountability to tangible results and progress. When setting measurable goals around your CSR initiatives, the right kind of KPIs will, of course, largely depend upon the outcomes that you're looking to attain – but ensure that a clear and concise method of tracking your results is possible, and make this a non-negotiable element of the process of setting these goals in the first instance. You might like to align these goals to established frameworks, such as the United Nations' Sustainable Development Goals.
Holding your business accountable to attaining certain outcomes with regard to CSR keeps positive pressure applied – and helps everyone involved experience a sense of true accomplishment when goals are achieved or even exceeded. Being able to measure and report progress is essential if your CSR policies are to attain longevity.
Beyond simply setting goals and clear targets, it's also important to schedule regular reviews of your performance, and to use these as an opportunity to finetune your ongoing strategy, perhaps considering collaboration with other businesses within your sector to compare goals and see where you can overlap and help each other.
3. Get Buy In From Key Stakeholders & Your Workforce  
Any CSR strategy that hopes to attain long term success and an ongoing presence depends upon the wider business getting on board with its core missions. This engagement needs to go all the way to the top. Make sure you take steps to ensure that people at all levels of your operation have the ability to contribute and participate.
The involvement of leadership - both for internal and external engagement is absolutely essential. The trickle down effect of having the involvement of those within leadership roles will help to ensure much greater and more dependable engagement throughout the rest of your workforce. As company values are typically defined and set by those at the top table, it's important for the whole organisation to witness these same people setting a clear precedent, and leading by example when it comes to actioning those values – and your CSR efforts are where this can be shown.
If the goals that you've set align with your business model and values (as discussed in the first chapter of this article) then the benefits of supporting your CSR initiatives should be clear to see. When creating, promoting and maintaining your CSR programmes, it's crucial to "show your workings." Be as transparent as possible when communicating not only the "how" but also the "why" to your stakeholders and workforce. Internal communications can play a key role here. Working with a solution like KindLink means you can easily embed key statistics, trackers and updates as widgets within internal collaboration platforms or intranet. 
Ensure this kind of interest and alignment can thrive from the earliest stages of your planning by making sure your ideation is open and inclusive. Survey and poll all members of your business to see where interest typically tends to lie regarding the various areas that your CSR focus could land upon. 
4. Ensure You Have Internal and External Solutions In Place To Track and Communicate Progress 
It's probably becoming clear that in order to attain success in your CSR objectives, three factors are vital: the ability to track, manage and communicate your goals and progress. This is where a technology solution such as KindLink can make a world of difference. KindLink offers a whole raft of tools that make the smooth and successful communication of your CSR campaigns easier from their moment of conception. Step away from spreadsheets and streamline your CSR data collection and reporting, running all tracking and reporting tasks from one user-friendly and intuitive digital platform. 
Designed to support multiple offices and currencies, KindLink is able to track any metric you care to measure (from hours volunteered through to CO2 offset) and integrates directly with your organisation's "single-sign-on" security system, and any other communication or social channels – from Facebook, LinkedIn and Twitter through to Slack, Yammer and Teams. To help showcase your progress and success, KindLink widgets are compatible with any intranet platform and can help provide a quick "headline" figure to keep your stakeholders invested.
ESG and SDG reporting is made simple. No more chasing figures up across multiple departments – enjoy everything you need in one place, easily accessible and simple to interpret. The communication of your progress here goes well beyond your internal teams of course. By obtaining access to an easier form of tracking and reporting, you'll also have the ability to bolster your external reputation, enhancing your recruitment marketing and much more.
5. Make Sure Your CSR is Sustainable In The Long Term 
Finally, plan for the future. The best CSR strategies are those which feel truly sustainable – well aligned with ongoing business goals and bringing tangible benefits to your wider organisation. One of the best ways to achieve this is to ensure ongoing support by being able to clearly demonstrate the internal and external value to stakeholders so that investment in future CSR can be assured.
In accordance with the second chapter of this article, setting clear objectives means you'll have a much easier time accomplishing this particular goal. Ensure that your internal communication strategy to leadership is well-considered and that you dedicate enough time and resources to ensuring that you are clearly conveying your progress, needs, requests and future plans, to keep internal motivation and support high. Once again, reporting is an essential component of this process, so be sure to maximize the impact you can make by working with a solution such as KindLink to track, collate and present your results.
Investment In CSR For Future Business Success
The benefits of CSR for business are well established and undisputed. From creating a more appealing prospect to impact investors through to improved employee engagement and morale, building public trust and even boosting your bottom line – CSR has the power to propel your business.
As a result, CSR will always represent an area of your business strategy that's worthy of investment (and highly likely to show an impressive return.) Working with KindLink helps to ensure that you get better results from your carefully calculated strategy, while feeling less pressure and stress around the implementation, reporting and promotion of your progress and results.
Learn more about the suitability of KindLink for tracking and reporting your CSR initiatives – book a demo today.