Monday, February 7, 2022 - 13:48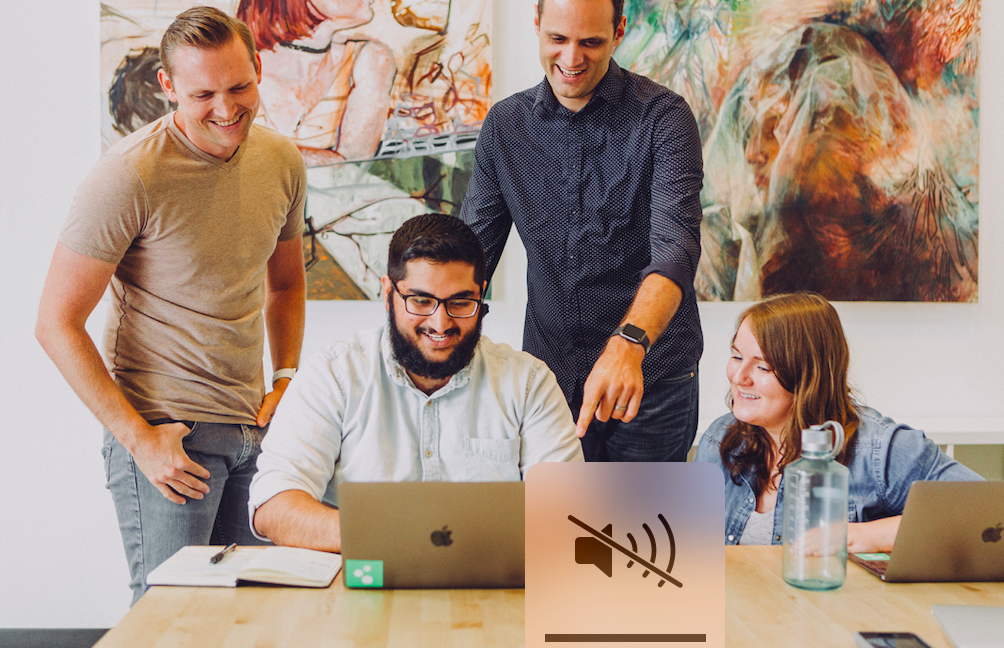 For years now, the link between CSR initiatives and business performance has been observed. The uptick in interest in impact investment supports this correlation. Research reveals that organisations showing the most commitment to CSR reported an average return on assets 19 times higher than their counterparts, who invested less into CSR initiatives
However, increasingly, the benefits of CSR within business have been shown to be more than monetary.  One of the key benefits of CSR with a business perspective is the positive impact upon employee engagement, driving performance and retention. 
Businesses that have a proactive attitude towards running a more ethical, sustainable operation can expect to see much higher staff engagement ratings. In a study of 30,000 employees across 21 countries, investigating views on corporate responsibility and its impact on their organisations, a recent whitepaper found that;
"Employees who work in organisations that have a greater sense of responsibility towards their communities and environment, both ecological and social, have an engagement level that is four times higher than it is for employees who work in a low CSR culture." (Source.)
Companies that prioritised CSR were also found to have a considerably higher rating for providing excellent customer service.
The desire to work within an organisation that champions and promotes the benefits of CSR is only going to increase, as younger generations reach working age. It's important that businesses consider this, ensuring that they have a scalable strategy to manage, communicate and report on their efforts in an efficient and effective manner.
The Power Of CSR Software
Increasingly, CSR software such as KindLink represents a fantastic opportunity to deliver CSR strategies that meet (and exceed) employee expectations. And, when it comes to encouraging employee engagement, KindLink has been designed with this very outcome in mind.
In this article, we explore five dependable ways that you can work to ensure that KindLink's CSR software has the very best impact upon your employees.
1: Clear Communication Of CSR Goals 
As with any business objective, clear communication of the reasoning that underpins your new implementation is key to success. If you're going to achieve the highest level of adoption and engagement from your employees when it comes to your new CSR software, be sure to lay out the reasons for working with KindLink's platform to your employees from the outset.
Investment in dedicated CSR software sends a clear message in its own right: your business is demonstrating their commitment to improving the internal management of CSR, and showing employees that their involvement and inclusion is valued and encouraged. By getting top-level management and leadership involved from these earliest stages, you can also set a clear example and show demonstrable buy-in across your entire organisation.
Additionally, KindLink is designed to enable better ongoing communication of your CSR goals – keeping your employees informed and highly motivated by displaying opportunities, progress and achievements, as well as, telling the human story of their impact through direct connections with the causes that they've helped to support.
In order to get buy-in and better engagement from the outset, take time to communicate your reasons for working with KindLink to your employees. Many benefits can be achieved through including your workforce in the earliest stages of conversation here – so be sure to give them a dedicated opportunity to ask questions, raise concerns and have their voices heard.
For Maximum CSR Success
Outline the reasons behind your partnership with KindLink from the perspective of your staff. Be sure to run a communication strategy that starts in advance of them having access to the platform, so that they can plan ahead and look forward to its implementation. What will it change for the better? What new tools and opportunities will they have access to? KindLink provides a range of pre-written content and resources that you can use across your internal and external communications to inform your team ahead of implementation and during the early stages of adoption.
2: Exemplary Onboarding 
Once you've laid the groundwork for excellent adoption of your new CSR platform through clear communication, it's time to plan an effective onboarding strategy. KindLink's CSR software has been developed to provide an extremely intuitive experience, but as it unlocks so much functionality and potential, it's important to ensure your employees are set up for success when it comes to getting the most out of KindLink.
How you choose to onboard your employees will depend on existing company protocol and culture. However, we'd suggest that bringing KindLink into play can represent a real "turning point" for many organisations when it comes to their commitment to CSR success, and as a result, it can be a great opportunity to start a company-wide discussion around future initiatives and goals.
As a result, an "all hands" or Town Hall style event (conducted in person or via digital meeting) can be a great way to draw attention to the significance of the business's fresh commitment to CSR success, and to build anticipation and excitement for the new platform.
For Maximum CSR Success
A dedicated onboarding email flow that reminds your employees about the various opportunities that your new CSR software offers (volunteering schemes,  payroll giving, fundraising and much more) could also be implemented. With so many helpful CSR features, KindLink gives you a great reason to keep connected and communicating with your employees. KindLink can also provide a wide range of pre-written communications that you'll be able to adapt and leverage across internal channels, helping your employees get off to a great start using the platform.
3: A Focus On Autonomy 
Every business appreciates "self-starting" motivated employees – but all too often, their ability to act proactively is hampered by a lack of access to the tools they need for success. By bringing CSR software like KindLink into play, you'll be able to truly empower your employees as individuals, giving them everything they need to run campaigns and initiatives independently.
KindLink offers each of your team members an individual user account and profile page. This page acts as their "home base" for all CSR related activities, from recording their experiences volunteering to sharing the totals raised in their latest fundraising venture. They have the ability to fully personalise and tailor these pages by linking their own social media accounts (drastically extending your business's organic reach when it comes to promoting your CSR success.) Engagement remains high even after CSR activities are completed, thanks to the ability to view "impact updates" from the causes that have received assistance. Seeing the tangible difference that their activities have made boosts trust – a key component in sustained charitable giving.
By giving employees access to a "self-service" range of volunteering opportunities, via the KindLink Volunteering Marketplace, you also enable your staff to seek out the roles that align with their personal values (and enable them to take charge of their personal and professional development.) As an employer, you'll have full oversight of the choices they're making – and the new skills they're learning.
For Maximum CSR Success
Remind your employees of their new ability to set up and run events and campaigns as individuals. These kinds of initiatives no longer have to come "from the top down" – instead, they can proactively set up a campaign to support any cause they feel passionate about, and easily seek internal approval to get their idea signed off and supported by your business. This massively reduces the burden on your own internal resources and massively scales the impact that your organisation can have as a result.
4: Enable A Two Way CSR Conversation 
We've already covered the benefits of communication ahead of the implementation of your new CSR software, but businesses should also keep in mind their ability to use KindLink to keep the conversation going – using the platform to give their employees a voice when it comes to the positive impact that the business can make on the world.
KindLink offers access to one of the key benefits of CSR – a deeper understanding of what motivates and inspires employees for the greater good, beyond payday and remuneration. Our CSR software can be used to survey staff to learn more about their personal interests and preferences when it comes to getting involved with initiatives, from the causes they support through to the types of sustainability action that they'd most like to see the company engaging with.
Once your CSR efforts start to scale, it's important to have a clear understanding of the way that you'll communicate this skyrocketing impact to your employees. KindLink gives you access to a wide range of tracking tools and reporting functionality, that make it easy to let your team know exactly what has been achieved, and how close you are to reaching (or even exceeding) your goals.
If you're looking to hit ESG and SDG targets, our dedicated CSR software makes it easy. Company-wide reductions in waste, improvement when it comes to emissions and much more can also be clearly communicated through the KindLink sustainability platform. Your employees can take this information and amplify it across their own social accounts, easily enabled by their KindLink profile.
For Maximum CSR Success
Leverage the range of widgets KindLink offers to embed key metrics and headline stats into your wider business communication tools. Whether you're engaging with employees across Slack, Teams, Yammer or more, get your CSR initiatives front and center when it comes to the regular cadence of communication you have with your employees – and enable easy and intuitive responses to these progress reports, via tools they are already using on a daily basis.
5: Improve the UX of CSR 
Finally, let's touch on the way that you can improve your employee engagement through better user experience. In the vast majority of cases, people want to do the right thing – and give back in a more regular and generous manner. But, life is busy – and when it comes to initiatives within the workplace, your employees will no doubt feel the need to prioritise their professional priorities. CSR software helps make doing the right thing easy. By streamlining the process of donating, setting up payroll giving, volunteering and more - you reduce friction. And by reducing friction, you increase uptake and employee engagement.
CSR initiatives no longer have to be promoted via tedious email chains, or posters hopefully pinned up by the coffee machine. Instead, they become a sleek part of your employees' everyday digital experience – fully integrated into the way that your organisation operates – making opportunities clear.
For Maximum CSR Success
Leverage the snowball effect you'll see as the benefits of CSR start to reach all areas of your business. The more engagement you achieve, the more prominent and inspiring the activity of your workforce. Reducing barriers to participation means you can effect a real culture shift in your organisation – building a reputation to be proud of, and inspiring others to get involved.
Ready To Boost CSR Engagement Within Your Workplace?
When bringing new software into play, there's always a need for organisations to take a proactive approach. When it comes to KindLink, everything has been carefully calibrated and designed for ease of adoption.
This leads to easier engagement with CSR initiatives, better communication, improved visibility and enhanced autonomy – you're all set for success, and a highly motivated, deeply engaged, kinder team!
 
Ready to see the benefits of CSR within your organisation? Book a demo today and we'll show you how KindLink can help accelerate your impact.