Tuesday, April 5, 2022 - 13:06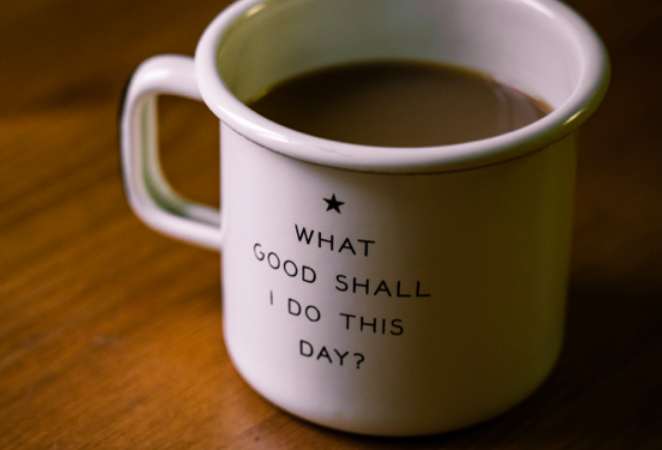 The business world is no stranger when it comes to the leverage of acronyms – but in recent years, two have taken particular prominence when it comes to discussion of business positioning and values – ESG and CSR. 
ESG stands for Environmental, Social, and Governance – and covers the range of initiatives and activities that a business may enact in order to align themselves with a positive impact, social contribution and reduced environmental damage.
Interest in ESG has steadily risen. This uptick in interest can clearly be shown by looking at the pattern of Google searches since 2004, which shows a distinct increase in the frequency of searches relating to ESG.

Much of this increase can be attributed to the fact that businesses have become increasingly aware of the benefits (even of the necessity) of having a strong ESG policy in place. In this article, we'll explore some of the ways that ESG can help with a couple of core aspects of your brand positioning – cause marketing and cause branding. We'll also give some practical examples of ways in which you can ensure that you're ahead of the curve and observing best practices, by working with a dedicated ESG platform.
For clarity, we'll also look at the concept of CSR vs ESG. These two areas of focus are closely aligned, but distinctly different – and it's important to have a solid understanding of the important role that each plays in contributing towards your ultimate brand reputation.
ESG vs CSR 
First, let's address the confusion (and conflation) that can commonly occur when exploring the closely coupled concepts of ESG and CSR.
As previously stated, ESG stands for Environmental, Social, Governance. In contrast, CSR stands for Corporate Social Responsibility. It's easy to see how these two important business topics overlap – both are concerned with establishing a business's responsibilities beyond pure profit or shareholder interest. They cover what a business is doing for "the greater good" and revolve around a wide range of social concerns – the duty that businesses owes to the environment, its staff, the communities that its operation touches, and the wider world, through giving back.
When it comes to the way in which ESG and CSR diverge, it can help to think of the terms as qualitative (CSR) and quantitative (ESG.) CSR policies are more concerned with baseline company values – the general approach and attitude that is put into practice when it comes to charitable and environmental policies. The approach here is qualitative – aspirations, policies and defined strategies are written up, specified or put in place.
By contrast, ESG takes a more quantitative approach. Typically, ESG will be more concerned with the tangible tracking and recording of metrics designed to measure a company's success in fulfilling its CSR objectives. This means more focus on measurements, recording and reporting – it's easy to see why a specialist ESG platform such as KindLink can come into its own here!
ESG And Business Performance 
Now that the differences between CSR vs ESG have been mapped out, let's dive into the reasons that you'll want to be intentional and proactive when it comes to matters of ESG. As already highlighted, ESG is an increasingly hot topic. In the wake of COP 26, this growing interest is being driven at a rapid rate as businesses wake up to the way that ESG benefits and boosts business performance. 
In recent years there has been a distinct shift in focus when it comes to what constitutes a "successful" business. This is increasingly led less by bottom line and more by the value a business represents in matters of social impact, proressive environmental policy and altruistic reputation.
If this sounds "fluffy," think again – there's cold, hard cash behind taking a CSR and ESG-led approach. We see proof of this when we consider the increasing interest that investors place on their portfolio incorporating businesses with strong ESG records – indicative of foresight, and an appreciation for the value of longer term planning.
The impact of a strong policy here is three-fold. Firsty, it positively impacts your customer. 72% of US shoppers state that it's more important than ever for the companies they support to have values in alignment with their own. Beyond this, 76% say buying from companies that are actively addressing wider, global issues helps them feel like they are also positively contributing. Happier customers – long term, dependable business that's based on more than "race to the bottom" prices.
Secondly, a focus on tangible ESG can bring benefits to your employees. There's a growing need to show your staff that you care about more than profit, in order to engage and encourage their lasting loyalty. More contented, stable employees leads to a better retention of talent and return on the investment you make in your staff.
Finally, investors. Rising investment interest is a clear indication of value that ESG can bring to a business. 89% of executives say companies that lead with purpose have a competitive advantage in today's marketplace. It's increasingly common to want to see what a company has in place here as it's seen as a marker for greater long term stability.
Today, you're more likely to see impact investors asking for ESG reports, which need to be detailed, based on well-measured and clearly communicated figures. Be ready to meet this demand with an ESG platform you can depend upon to generate the presentations you need quickly and efficiently.
ESG, Cause Marketing And Cause Branding
Now that we've explored the benefit that ESG can bring to your business in terms of happier customers, employees and investors, let's explore the way it can help your cause marketing and cause branding. A solid ESG strategy can play an important role here, adding credibility and accountability to the campaigns that you run.
Cause marketing refers to the promotional strategy of aligning your brand to a specific or named cause for a mutually beneficial collaboration. This agreement will typically see the cause in question receive donations (either physical goods, financial support, or volunteering hours) in exchange for co-promotion. 
Cause marketing differs from cause branding which is more focused on high-level positioning and long-term alignments. For this reason, quantitative ESG can help to show the real impact of the shorter, more responsive cause marketing campaigns. In contrast, qualitative CSR is better suited to long-running cause branding strategies.
The Body Shop's Time To Care campaign is a good example of ESG being applied to a short term cause marketing campaign. The campaign was responsible (reacting to a need within the pandemic) and was strengthened and underlined by concrete facts and figures throughout its promotion. Over 255,000 essential items were donated to NHS staff, with more than 4 million dollars worth of products distributed worldwide.
There are many benefits of an ESG-led cause marketing strategy, including better connection with customers via shared values, and a greater promotional reach through increased willingness to help promote and push more altruistic campaigns
Consumers appear to be comfortable with the alignment of business promotion and good causes – in fact, 73% of consumers believe that brands can take action and promote messages that both increase their profits and improve social conditions at the same time.
Finally, cause marketing is commonly achieved through the "donation on your behalf at check out" model. This strategy is closely correlated with a boost to metrics such as Average Order Value, Customer Lifetime Value, and Conversion Rate.
ESG and the United Nations' SDGs  
ESG also has an important role to play if your business has aligned itself with a commitment to the United Nations' SDG's (yes - another three letter acronym!) The UN's Sustainable Development Goals - of which there are 17 - aim to "achieve a better and more sustainable future for all. They address the global challenges we face, including poverty, inequality, climate change, environmental degradation, peace and justice." Businesses can use this wider framework to align and strengthen their own internal ESG strategies. 
In order to be successful here, careful tracking is required. As well as helping to show clear progression towards the targets of the SDGs, the diligent tracking and recording of ESG targets  can help feed into better transparency and accountability within your wider cause branding and cause marketing.
KindLink can be a real help here, enabling you to easily and accurately track your ESG data, whether you're working towards SDGs, or simply looking for an easier way to report to prospective investors. A better method for recording and reporting your ESG progress (ie. via a feature-rich ESG platform) means better accountability, and an ability to adjust and improve your ESG strategy overtime to ensure you're getting the very best results.
The need to track certain metrics is likely to become even more important over the upcoming years – just look at the COP directive to get to carbon neutrality by 2040 and the rising interest in carbon taxes around the world. Now is the time to get a clear, intuitive process around tracking and reporting key factors such as carbon emissions. Make it simple and streamlined with KindLink.
Ensuring Longevity Of Your ESG Strategy
Finally, here are three practical tips for keeping your ESG strategy relevant and at the heart of your brand positioning and marketing.
Engage Your Staff
The benefits of clear communication when it comes to the ESG goals of your business are enormous. Don't just tell your team you're doing the right thing – show them, with clear data and regular reporting. Keep impact obviously and motivation high. As a specialist ESG platform, KindLink comes with a wide range of reporting tools and widgets that makes it easy to ensure that the facts and figures that your business is generating in the field of ESG.
Keep Things Authentic
As more businesses become aware of the boost CSR brings to their bottom line, claims are becoming more common within marketing campaigns. As a result, there's a need to demonstrate true accountability, backing up your claims with tangible evidence of the positive impact you've had. The importance of measuring and showing your progress towards ESG goals, especially if you're using these claims within cause branding or marketing, can't be overstated.
Plan For The Future 
Demands on businesses when it comes to ESG will only increase - make sure you're working with an ESG platform that can scale. KindLink integrates with a wide range of social media platforms and team collaboration tools to ensure that it's a great operational fit for your business, no matter how your structure or working practices evolve over time. 
Get Ahead With ESG
To conclude – the importance of ESG as an integral part of future success for businesses cannot be overstated. No longer a nice "bolt on" to your positioning or marketing strategy - ESG will increasingly become an integral pillar of your branding.
Invest in the tools that will make collecting and communicating this vital business information to your employees, customers, investors and more. KindLink is ready to help.
Ready to explore the way that KindLink can help you plan, track and achieve your ESG goals? Book a demo today.