Friday, January 28, 2022 - 12:09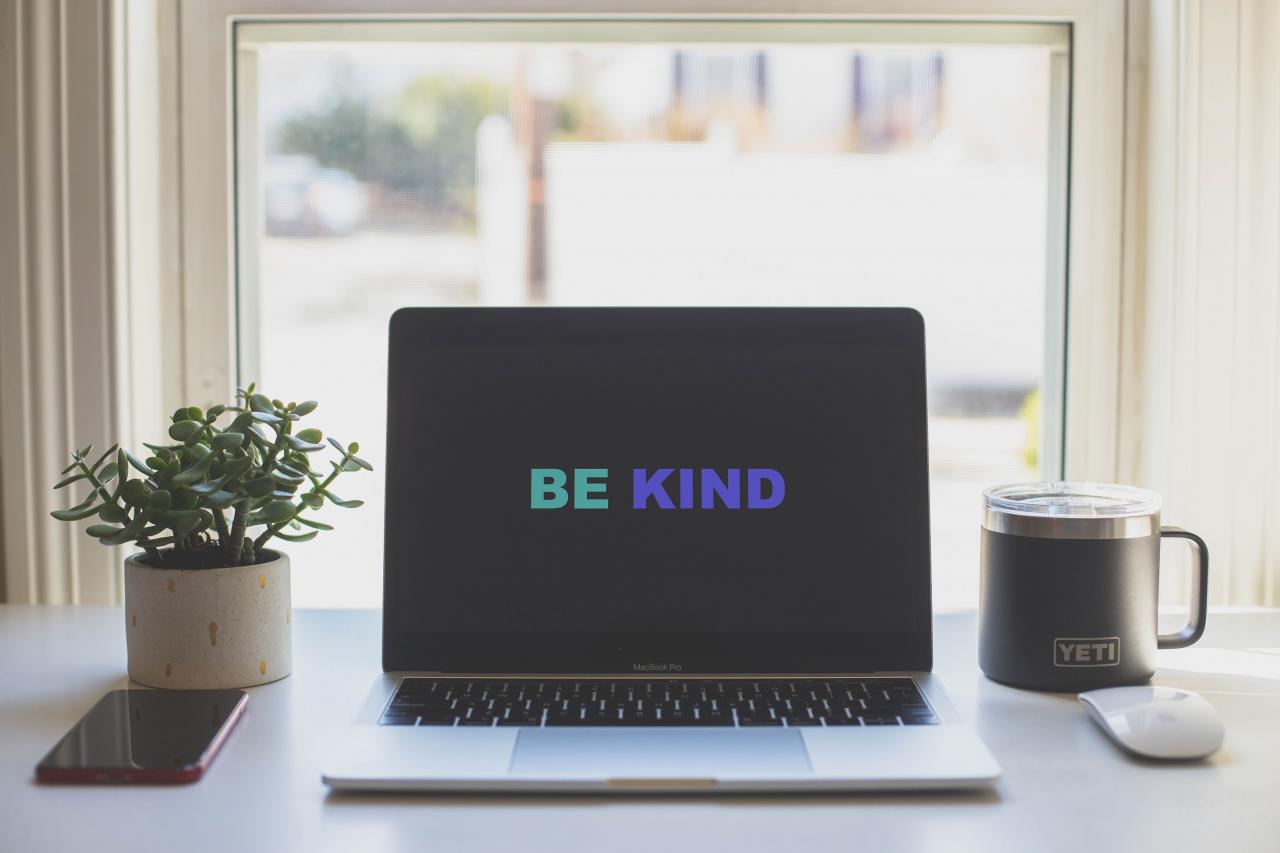 Corporate social responsibility – commonly abbreviated to CSR – is an increasingly well-established component of modern business strategy. While the ubiquity of the practice might be growing, many mistakenly assume that the benefits of CSR begin and end with positive "optics" – non-essential, but still nice to have.
In this article, we'll explore the ways in which CSR drives cold, hard revenue for your business. Beyond the ethical implications of running an organisation that actively gives back to society and is mindful of its impact on the world, CSR also has the potential to pay its way, enhancing your bottom line, as well as your reputation. 
The Benefits Of CSR 
As a management practice, CSR is on the rise. A report by the Governance & Accountability Institute revealed 86% of S&P 500 Index Companies published sustainability or CSR reports in 2018, leaping up from less than 20% in 2011.
This upward trajectory has been accelerated by the Covid-19 pandemic. Highlighting and exaggerating many social issues relating to poverty and inequality, the pandemic raised the consciousness of the general public to such problems, and cast the spotlight firmly onto those businesses who were keen to make a tangible difference.
The benefits of integrating a clear CSR strategy have been shown to be wide-ranging. From employees gaining a better sense of purpose and satisfaction in their workplace, through to improved customer experience and retention, CSR is becoming a critical part of many business roadmaps, with the potential to impact revenue.
As a result, investment in its successful implementation is rising. CSR software has a leading role to play in the future of the practice, as it "comes of age" and necessitates a more proactive, professional and polished approach.
Let's explore five of the key ways in which the benefits of CSR drive revenue growth for a business…
1: Sustainable Practices, Healthier Bottom Lines
Many CSR related practices and goals are closely linked to the sustainability of your business. Actively reducing the negative impact that your business has on the environment and wider world is an important element of any CSR strategy – and it can also prove a smart move when it comes to profitability.
Ultimately, most sustainability initiatives are linked to improved efficiency and reduced wastage. Whether this be linked to manufacturing, production or transportation – improving your business's efficiency is going to have a beneficial effect on your outgoings.
If a business is actively manufacturing a product, repurposing materials, making use of a waste product or reducing wastage from the manufacturing process provides environmental benefits, but also reduces outgoing costs. By taking action to make sustainability-focused improvements across supply and distribution chains, businesses can actively save resources at the same time as increasing their own margins.
This opportunity doesn't relate solely to product-based businesses. If you're operating outside of this model, simple improvements to general operational efficiency can still have a positive effect on overheads. The implementation of homeworking is a great example of this. The improvement in air quality following the removal of countless commuter journeys as a result of Covid-19 was reported the world over, but businesses also benefited financially – reducing the operational overheads of their office space, and saving up to $11,000 per year for each worker that works remotely for 50% of the time.
Planning Pod is a great example of a business making the decision to work remotely for environmental reasons but soon recognising the associated operational savings. Their founder reports a significant reduction in the amount of office space and services required, coupled with a boost to efficiency –– "I would say that the increased productivity has saved us the salary of half of a staff developer/programmer position, which probably saves us around $45,000 per year."
2: Promote CSR Commitment To Attract Investment  
A well-structured and implemented CSR strategy can also have a positive impact on the amount of investment that a business can expect to attract. Impact investment is experiencing a meteoric rise, with global sustainable investment now exceeding $30 trillion— an increase of 68% since 2014 (a tenfold increase since 2004.)
Far from negatively impacting returns, a strong focus on CSR has been proven to "correlate with higher equity returns, from both a tilt and momentum perspective." As a result, investors value sustainability indices, seeing solid CSR strategies as a general prediction of a more dependable business and ROI.
It's important to consider the generational skew here too. Younger investors (representing the future of investment) are more likely to seek out ESG and CSR focused portfolios. A survey of active individual investors by Morgan Stanley's Institute for Sustainable Investing found that 86% of Millennials were interested in sustainable investing.
Businesses must be ready to appeal to this altruistic and affluent (Millennials and Gen X are set to become the recipients of the largest intergenerational wealth transfer in history, with $30 trillion set to be passed down by the Baby Boomer generation in the coming decades.) This means having clear reporting in place, enabled by CSR software that's able to compile insightful and accurate summaries of CSR, ESG and SDG goals alike. Impact tracking and reporting will become increasingly essential for businesses looking to fly the flag when it comes to impact and success beyond the bottom line. KindLink offers a single and comprehensive digital home for all your CSR impact, making planning, tracking and communicating success simple.
3: Reduce Recruitment Costs and Staff Turnover With CSR 
The advantages of a stable workforce are well documented. Fewer costly mistakes made by inexperienced employees, more productivity, better organisational morale and reduced recruitment and training costs – there are many financial advantages to placing a focus on keeping the churn rate of your employees as low as possible.
One of the key benefits of CSR is the known boost it gives to employee satisfaction, giving teams a greater sense of purpose in the workplace and in relation to their teammates. 
A report published by Forbes found that more than half of workers stated that having a job where they can make an impact is important to their happiness. 35% said that they would take a 15% pay cut if it meant working for a company that was dedicated to authentic corporate social responsibility initiatives. 45% would take that pay cut in order to have a job that made a social or environmental impact. Finally, 58% said they would take a 15% cut in pay in order to work for a company which upheld values that were aligned to their own.
Once again, it's important that businesses looking to make the most significant savings get ahead here. Just as Millennial spending habits favour businesses that uphold altruistic and sustainability-led values, younger generations are also favouring employers with a clear CSR focus. In order to ensure strong future recruitment marketing performance, CSR needs to be at the forefront of your promotional strategy.
KindLink helps with the internal communication and promotions of CSR-related activities and progress. From giving friction-free access to volunteering opportunities and environmental campaign promotion, through to easier participation with fundraising and Payroll Giving, our CSR software delivers the seamless, digital interface that the modern (and especially the younger) workforce expects.
4: Differentiate From Close Competition With CSR 
With marketplace competition rising, most businesses are on the lookout for ways to differentiate their offering, and present a more attractive purchasing prospect. CSR – if well communicated and authentically represented – can represent a powerful deciding factor when it comes to your own enterprise, and your closest competitors.
The shift towards conscious consumerism is, by now, very well established. 75% of the public indicates that they are modifying their buying behaviours to reflect a more conscious attitude towards the use of consumer items, and this interest has only accelerated since the start of the pandemic. 
What does this mean for businesses? It's no longer enough to be passive in this regard. There's a tangible and increasingly urgent need to actively get ahead with your CSR – not only in terms of the goals set and results achieved, but also in the way that you are able to track and then communicate success to the public and your own internal teams.
If you're going to keep up with the pack, manual tracking, reporting and promotion no longer meets modern pace or expectations. CSR software, such as the powerful suite offered by KindLink, represents the future of efficient and effective CSR strategy and success here, giving your brand increased visibility and a more engaging way to talk about the impact that you've had - helping you stand out from the competition and attract more dedicated customers.
5: Get Better Connected Through CSR
Finally, the benefits of CSR when it comes to your networking and growth should not be underestimated. In this recent article "5 Steps To Successful CSR Strategy And Reporting" we set out the benefits of aligning your CSR goals to your business model and values. By carefully planning your CSR objectives to fall in line with business goals (both short and long term), you can set yourself up for more success, via a program of initiatives that feels truly maintainable, and brings maximum value to your own organization.
Getting involved with local community events and running an active volunteering program, to give a couple of examples, could help extend your network, influence and relevant connection, helping to support a goal such as growing market share in a particular year. By creating a values-led working environment that receives high levels of approval from CSR-focused employees, you can also expect to amplify your reach (both in terms of business and recruitment) via word of mouth recommendations and referrals.
CSR initiatives have a unique ability to bring different businesses together on neutral territory for the greater good. It's the perfect breeding ground for future corporate relationships and beneficial partnerships, all of which can help to drive increased revenue for those involved.
KindLink's CSR software makes finding well-aligned opportunities to donate volunteering hours, grants or fundraising campaigns easy, through a marketplace-style feature that enables causes or charities to request help.
The Benefits Of CSR: For Business And The Greater Good
The importance of CSR to the internal culture and marketability of modern businesses cannot be overstated. Well designed and structured CSR is a need and expectation which will only increase, so finding ways to manage your initiаvites with efficiency is essential.
Get a plan in place before you start to scale your CSR operations, and ensure that this strategy is well-supported by CSR software that helps at every stage of planning, delivery and reporting. CSR initiatives have the ability to deliver on a "triple bottom line" – people, planet and profit, making investment around implementation a sound decision.
Future-proof your brand: make it synonymous with a progressive and proactive approach towards CSR – and do it with the dependable CSR software, delivered by KindLink.
Learn more about KindLink's ability to support your own initiatives and unlock the benefits of CSR within your organisation. Book a demo today.