Thursday, April 9, 2020 - 09:16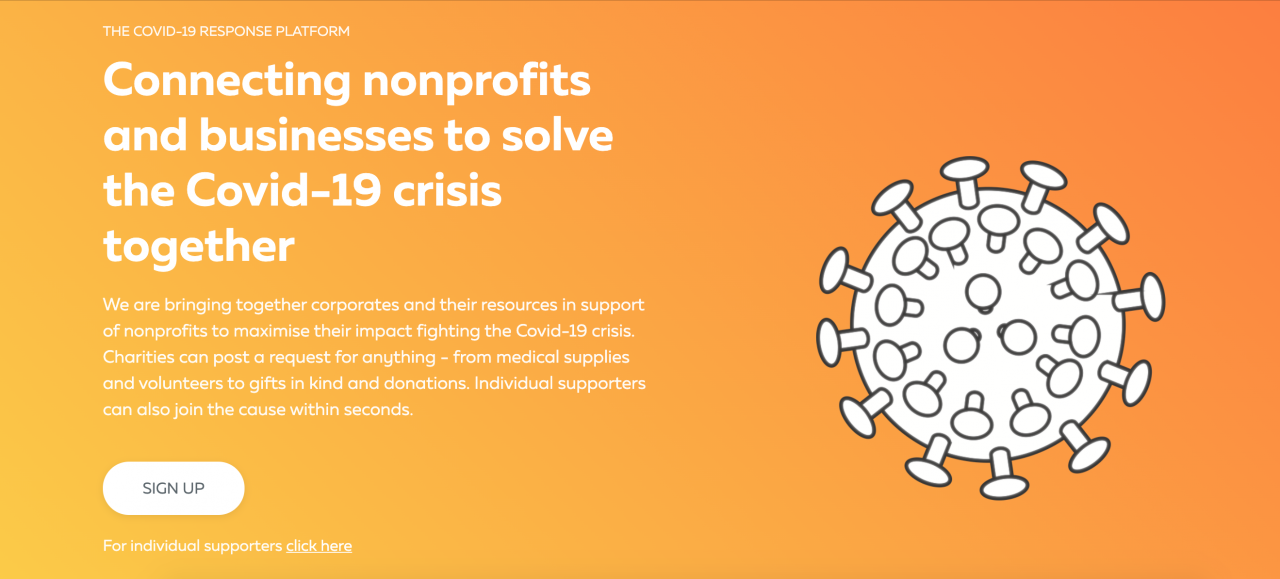 London, April 9, 2020
KindLink, the technology company supporting business in their Corporate Responsibility and sustainability initiatives and nonprofits in managing their causes and fundraising, has created a hub for the two categories to join forces in the fight against the Covid-19 emergency. Charities have already posted requests for help dealing with the crisis and have received support from both companies and individuals. The KindLink Covid-19 Response section for businesses and nonprofits is available here. https://www.kindlink.com/covid-19-response
The company also opened its platform to individuals who would like to dedicate some of their time towards making a positive impact. Whether they are working from home and want to dedicate some of their free time to this cause, or on furlough and are looking for volunteering opportunities or other ways to help, they can sign up and offer their support here. https://www.kindlink.com/covid-19-response-individuals 
"We have put our backs and all the strength of our technology into ensuring that the organisations in our ecosystem get the support they need in fighting this unprecedented and terrible crisis. We use the power of technology to catalyse the efforts of those out there, on the front line, and make sure that the many people around the UK that need support are receiving it as a matter of urgency. We are proud to put our services towards the greater good and we hope to be able to play our part in solving this terrible problem," Iskren Kulev, CEO of KindLink, said.
KindLink is a technology platform supporting companies with all their Corporate Responsibility needs: from volunteering and fundraising to impact and sustainability goals measurement, all in one place. 
KindLink offers the platform for free to nonprofits, for them to manage their projects, volunteering, fundraise, engage with potential supporters and increase their general transparency in the space.
Last year, the company donated £6 million worth of software to the 1,500+ charities in its ecosystem. During that same period, the nonprofits fundraised £1 million through the platform, and they saved some £20,000 through KindLink's approach of never taking a percentage of the funds raised.
 
For more details, please contact: Andreea Groenendijk-Deveau - press@kindlink.com.