Wednesday, October 11, 2023 - 09:33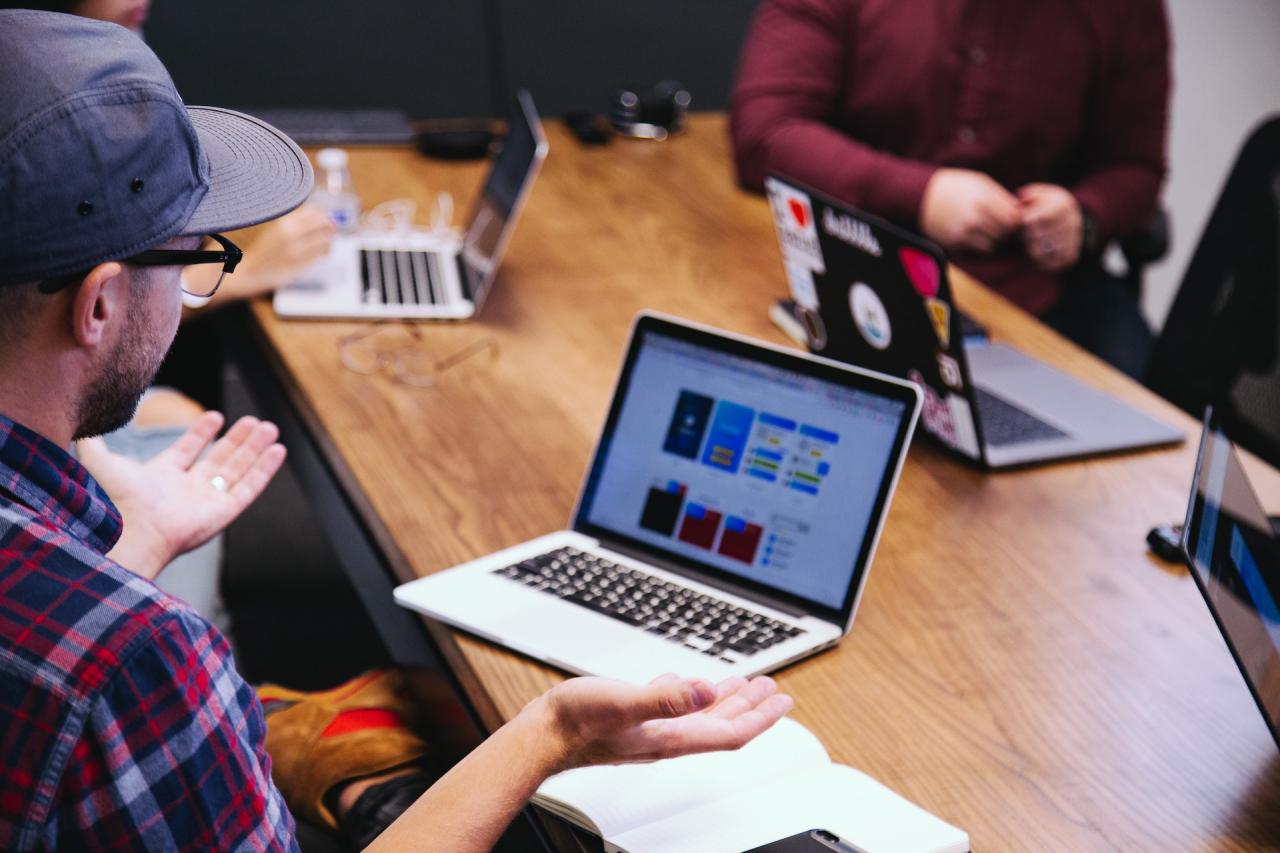 In recent years, environmental, social, and corporate governance (ESG) concerns and corporate social responsibility (CSR) have become an increasing concern for institutional investors and the companies who depend on them to grow.
Investors depend on liquidity providers, including nonprofits and universities, to fund their firms. As people become more aware of environmental and social issues, those organisations don't want to be associated with companies that are seen to be harming the environment or communities.
By tying the terms of investment directly to ESG KPIs—such as CO2 emissions and money invested in community initiatives—investors are able to encourage change across the companies they work with, and all those who aspire to work with them.
Nonetheless, while it's easy for businesses to talk up how sustainable their products are and how much they're giving back to their local community, this rings hollow without real evidence.
ESG accounting and other quantitative measures attempt to put a number on these goals, allowing companies to measure what they're doing and put an ESG strategy into place.
In this blog, we'll go over how digital platforms can help companies capture and analyse ESG data at scale, and how that can enable them to fulfil their ambitions around sustainability and community engagement.
Engaging Stakeholders
ESG is all about bringing external stakeholders into consideration, whether that's the local community or people involved in the supply chain.
All the data tracking in the world won't help unless you can build relationships with those stakeholders, whether they're institutional investors or customers. But digital platforms can help here.
Real-time reporting on how your ESG efforts are performing will give you real evidence of your commitments to show to investors, nonprofits, and customers. This will help you stand out in the eyes of stakeholders who feel like they've heard it all before about how eco-friendly a company or product is.
Digital tools can also help you conduct surveys and focus groups on factors like employee satisfaction and DEI metrics, which also play a crucial role in an ESG strategy. Reporting on that data also clearly highlights trends that leaders need to be aware of and act on.

 
Tracking ESG Performance
Digital platforms can help companies track their ESG performance, which, in turn, can help them monitor and improve their operational performance overall. Whilst you're probably already using an accounting billing software to provide financial insights such as customer acquisition costs and future investment projections, you'll also want to investigate less tangible metrics.
These include, for example, employee satisfaction, supply chain resilience, regulatory risk, and stakeholder engagement. To track these, you can leverage an ESG digital reporting platform that collects data from a wide range of sources, runs real-time analysis and reporting, and gives leaders and external auditors insights into how the ESG strategy is performing. 
Having developed these data capabilities, companies can turn their attention to the rest of their operations and make improvements across the board.
Data Collection and Analysis
Any company can talk about their social responsibilities, but ESG is all about being able to measure and demonstrate progress towards those goals. To this effect, data collection and analytics tools are essential.
In a 2020 pilot, AB InBev—owner of beer brands Beck's and Corona—put a QR code on their packaging that let customers see the whole brewing process for that box of beer, specifically. 
They could see the field that barley was sourced from, where it was brewed, and how it got to their store. Their beer was made with natural ingredients from well-run farms and transported in an efficient and accountable way. 
By running that on a blockchain-based digital platform, bits of information were attested to by different stakeholders in the process on a system that was difficult to tamper with after the fact.
These types of solutions can enhance an ESG comms strategy that seeks to prevent accusations of "greenwashing", where companies will talk up their ESG commitments while sweeping parts of the business under the rug.
By tracking all parts of the business and making that visible to all stakeholders, companies can start to build stronger relationships with the groups they need to work with to make their ESG strategy effective.
Accurate ESG data gathering
Digital tools such as ERP and accounting software can go a long way towards an ESG strategy just by making the company smarter and more capable around data in general.
If you're already at that point, you can start to think about specific ESG reporting frameworks such as the Global Reporting Initiative (GRI) or Sustainability Accounting Standards Board (SASB) guidelines. 
Whatever framework you're using, data gathering for ESG includes metrics that consider:
Environmental: Emissions of CO2 and other greenhouse gases caused by your operations, energy consumption, energy sources, how much waste your operations are generating, how much of your product is recycled, etc.

Social: Data on your labour practices, labour practices among your suppliers, charitable donations, etc.

Corporate governance: Executive bonuses, DEI metrics for the board, etc.
Real-time monitoring and reporting
Great reporting is essential to ESG. You need to see how you're performing if you want to be able to show investors, collaborators, employees, and customers that you're making real progress on your goals.
A comprehensive suite of digital tools, including specialist CSR software and general ledger software, can help you out here. With these solutions, you can collect and standardise data across the whole organisation, which means all that information can be compiled into one system and made accessible.
Companies with ESG obligations can give investors up-to-the-minute reports on what they're doing and how well it's working. And if real-time reporting is mandated by investors, they can track the performance of their whole investment portfolio at a glance. 
That makes them a much more attractive partner for liquidity providers, such as universities and nonprofits who face increasing scrutiny on where they're placing their funds.
Fostering Collaboration and Partnerships
Collaborations and partnerships are hard and expensive to build. That makes them a competitive advantage for companies with the skills and resources to do it.
That's where a well-rounded ESG strategy comes in. By using their digital approach as a point of differentiation, businesses can stand out from the crowd and secure strategic partnerships other companies don't have access to.
Initiatives such as the World Economic Forum's First Movers Coalition and the European Commission's Clean Hydrogen Partnership are all about combining expert research with the influence of corporations. 
While public bodies have a wealth of knowledge, businesses have the agility to jump on new technologies as soon as they emerge. A tech-forward approach to ESG, backed by knowledge and even funding from public bodies, delivers the best of both worlds.
Automation Advantages
ESG is all about collecting and analysing data, but what are companies supposed to do with all of it? Digital platforms enable companies to use automation to act on that data at scale. Two places this is most obvious are predictive analytics and automated resource allocation.
Predictive ESG trend analysis
For example, General Electric is using predictive analytics to develop renewable energy technology and networks. They can monitor technologies like wind turbines and raise performance issues before they become emergencies. 
By running realistic "digital twin" simulations of energy networks, they can spot inefficiencies in systems they've yet to build. Not only can this make the industry more energy-efficient and environmentally friendly, but it also makes ESG a cost-saving measure for the businesses that pursue it.
Efficient resource allocation
As well as analysing trends, digital platforms are increasingly able to automate operations and allocate resources. If a company wants to reduce its carbon footprint, for example, it can use automated workload management to optimise parts of its infrastructure.
Rather than expecting humans to be watching closely 24/7, sensors all over the machinery can report on what's happening and the system can adjust accordingly.
In a data centre, basically a warehouse of computers running hot at all times, massive amounts of coolant have to be used to keep them at a safe operating temperature. What's the most resource-efficient way to do this? There are so many machines, users around the world, and interactions between systems that a human can't keep it all in their head.
But taking into account factors like CPU temperatures, pump speeds, and power usage, an automated workload management system can see the full picture in real-time and deploy resources exactly as needed.
Addressing Challenges
Drafting and implementing an effective ESG strategy involves managing many stakeholders with different priorities. 
It can be hard to build consensus around such complex matters such as corporate governance policies. Different governments, regulators, and industry bodies might impose different requirements that can hold back a company from transitioning to an ESG framework.
As governments do more about environmental stability, the regulatory landscape is changing all the time. Balancing changing legal frameworks with changing expectations from consumers and investors is an ongoing challenge.
Investing in the right digital platforms for your ESG efforts can do a lot to meet these challenges.
When you keep all data for your ESG initiatives, tracking, and reporting in one place, it's easier to check up on and make decisions about.

Built-in features, such as corporate fundraising and matching, can increase engagement from employees, creating more buy-in on your ESG strategy as a whole.

Putting your ESG initiatives in one system also makes it effortless to report on. And a dedicated platform can update to meet new regulatory requirements as they come.
ESG Strategy Powered By Digital Platforms
A company trying to adopt an ESG strategy will face many challenges. Stakeholder issues are complicated, and the requirements around data are high. But with the right processes and dedicated ESG tech, any business can get ready to adapt to the ever-changing demands of the ESG landscape.
Platforms like KindLink offer an all-in-one solution for ESG and corporate social responsibility. KindLink offers tools for companies to easily manage initiatives like corporate fundraising and donation matching, volunteering efforts, sustainability, and finding opportunities to work with nonprofits.
With transparent, real-time reporting, you can show stakeholders what your ESG strategy involves, and the positive impact it's making. Book a demo with KindLink today.