Monday, February 6, 2023 - 11:10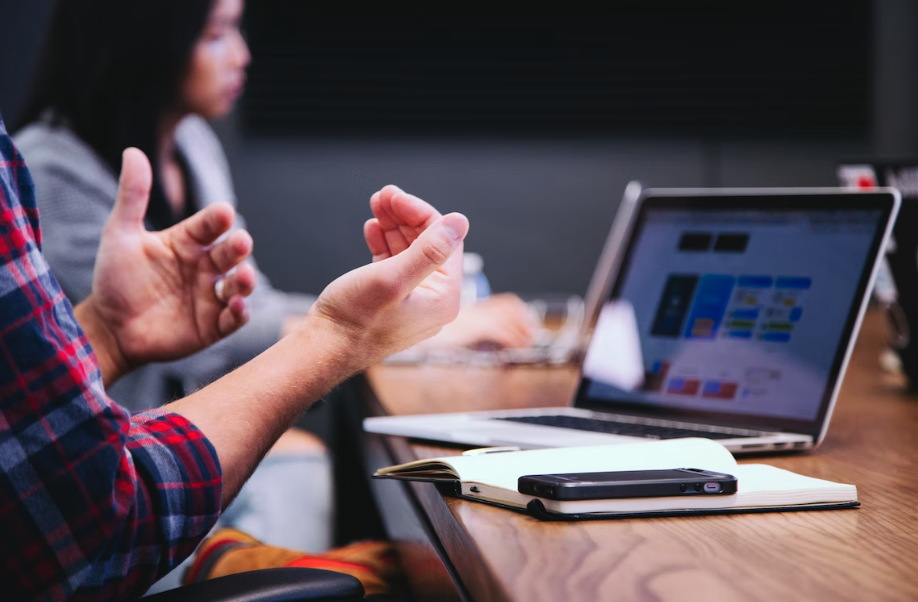 Whatever the size, industry and ambitions of your business, there are plenty of reasons for your organisation to get a headstart on their ESG performance this year. All trends suggest that ESG is growing in importance as an indicator of business health. An impressive ESG report can be an excellent demonstration of the positive progression you're seeing holistically, across many areas of your business.
A stronger, more intentional approach to ESG is the perfect new year's resolution for your business. In this article, we'll outline eight practical ways in which you can ensure you stick to this commitment and return a glowing end of year ESG report.
1. Set Clear Goals
ESG sometimes suffers from the misplaced assumption that it is hard to measure meaningful progress. In recent years, measuring your ESG success has become much more clear cut. For a deep dive into how to measure your ESG success, see our recent article.
Whenever a commitment to measure progression and success is made, it's imperative that this is coupled with very clear goal setting. The importance of setting clear KPIs when it comes to your business and its approach to ESG cannot be overstated.
In order to recognise when you're on the right path, you must have a clear idea of what success looks like. Clarity here helps in two ways. First and foremost, it will help to motivate your employees, customers and partners. Secondly, it ensures that you're able to keep "course correcting" against a clear target.
Ask yourself – what does your trajectory look like in terms of meeting short and long term goals for ESG improvement? Consider setting goals based on widely acknowledged frameworks (i.e. the UN's SDGs) but also on a sector by sector basis, which will help you to get a more objective measure of how well you are performing over time.
ESG Goals To Consider Including
Year on year improvements for environmental metrics (i.e. carbon footprint) including a breakdown by facility or office etc.

Short and long term goals relating to Governance demonstrating transparency and clear trajectory (i.e. diversity of your board, a roadmap towards pay parity.)

Social metrics that cover your immediate and wider community (i.e. hours spent volunteering on and offline, product value donated per month.)

Industry specific goals (i.e. employee safety KPIs within a high risk / high impact field such as mining.)

Goals mapped to the UN's SDG framework of 17 specific goals - check the latest report for inspiration.
2. Focus On Employee Engagement
Don't underestimate the importance of bringing your people along for the ride. There are several ways in which you can ensure improved ESG buy-in from your employees, and when this is achieved, a double benefit is unlocked. On one hand, your ESG goals become easier to meet  when they are fully supported. On the other hand, employee retention and satisfaction is boosted when ESG is recognised as a prominent concern within a business.
How can you increase employee engagement in terms of your ESG strategy? Start by bringing employees into the conversation when it comes to your core ESG objectives. By letting them bring their personal passion and experience to the table, they'll remain motivated and invested in future outcomes.
You can also aim for better visibility of your ESG progress. This can be communicated on and offline with items such as digital trackers, scales and widgets, which can show (in real time) how well the business is performing when it comes to ESG factors such as energy consumption.
Finally, consider making ESG a big part of your employer branding. By attracting the kind of candidates who care about and are motivated by working for a company that does good in the world, you can build a workforce that supports your ESG goals and objectives.
Read more about ways to engage your employees with your ESG strategy in our recent article.
3. Embrace The Full Spectrum
In order to excel within the sphere of ESG, it's also important to stay mindful of all three of its associated components. Many businesses fall into the trap of placing the vast majority of their focus on the environmental component (which, as the least controversial and the easiest in which to measure and report on tangible progress, can be very seductive!)
Instead, advocate for a full spectrum approach to ESG, embracing the Social and Governance factors, and ensuring your organisation remains mindful of the ways in which it can act to ensure that they are given an equal footing.
There are significant benefits to a more balanced approach to ESG, but perhaps the most significant is the head start that can be gained on other competitors, who are less focused on the growing trend towards social justice and parity within the workplace.
Here's a on-exhaustive breakdown of the various factors that each element of ESG can encompass:
Environmental
Reducing greenhouse gases, carbon emissions and fossil fuel reliance

Funding and implementing research and development of renewable energy solutions

Minimising carbon footprint through enhanced efficiency

Protecting and preserving natural resources i.e. water

Responsible sourcing of raw materials

Protecting biodiversity and ecosystems

Reduction of waste, toxic emission, packaging and water pollution

Reducing electronic waste and digital carbon footprint

Adoption and implementation of clean technology
Social
Diversity, equity and inclusion

Community relations and engagement

Pay equality

Data security and privacy

Customer satisfaction

Safety measures

Employee engagement

Labor standards

Human rights

Working conditions

Training and workforce development

Ethical supply chain practices
Governance
Board diversity

Executive pay

Ownership and control

Ethical accounting

Business ethics

Anti-competitive practices

Tax transparency

Corruption and instability

Financial system instability
4. Stay Engaged With Developing Trends
Following on from the previous section, when creating and supporting an ESG strategy, it's incredibly beneficial to stay curious and actively engaged with the latest trends and developments within the world of ESG.
This might look like setting alerts to certain relevant topics on search engines, setting time aside to evaluate the strategy of competitor brands, and being proactive in terms of events (on and offline) that discuss the evolution of ESG.
When it comes to the tangible benefits of doing this, remember, you can't report on what you don't measure. If there's a metric that's about to become more sensitive or significant, the sooner you start to get a handle on this, the better for your brand…
5. Monitor Consistently
Consider the cadence of the way your business tracks its ESG progress. Ask yourself, how can check points be added throughout the year to help ensure that brands have time to improve on certain metrics, or switch up their focus and/or strategy?
Ideally, ESG metrics should be appraised in isolation – a good tracking timeline for one factor might not be suitable for another. Whatever the timeline for monitoring, the main factor to bear in mind is the need for consistency over the course of measurement, in order to build credibility and deliver best practice.
6. Embrace The Digital Transformation Of ESG
Once you've committed to a more regular and nuanced cadence of tracking and monitoring your progress regarding specific KPIs, you might well find yourself in need of a little technical support in achieving these goals! Digital tracking tools are an essential element of any well-managed ESG strategy.
KindLink provides a feature-rich, highly functional ESG platform that allows your business to achieve more clarity as it progresses with the delivery of an ESG strategy. Features such as streamlined report generation, and the ability to track any metric (be that units of energy saved or improving diversity statistics, means that you're able to keep a closer eye on progress across the full spectrum of Environmental, Social and Governance factors. What's more, as KindLink involves social sharing and collaboration, the charities or organisations that you support or partner with as part of your ESG commitments can also share their own experience of your impact, growing engagement and reach.
7. Take Regular Feedback
Don't lose sight of the need to get a wide range of feedback when it comes to ESG within your business. This is important both when it comes to setting and delivering your ESG strategy. By keeping the channels of communication open in terms of feedback, you can help to ensure the longevity and success of your ESG goals.
Consider allowing feedback to come from both internal and external sources. When it comes to welcoming the views of your employees, it can be beneficial to allow this to take place in a confidential, anonymous manner. Similarly, bringing in an outside view, in the form of seasoned ESG experts who are able to to consult and advise, helps to keep your business accountable and fully transparent in its approach to ESG.
It's important to ensure that this feedback loop is kept open consistently, so that it can be applied in real time throughout the year. This removes the need for a time consuming "end of year" review and dramatic strategy overhaul, which can feel overly reactive, and runs the risk of inflicting an overblown "knee jerk" response, which may ultimately do more harm than good.  Instead, opt for a "little and often" approach, which enables you to incrementally improve your ESG performance throughout the year. Small tweaks add up to significantly better results over time.
8. Communicate Clearly
Finally, remain mindful of the importance of internal and external communication when it comes to your ESG strategy. In both instances, this means the "why" as well as the "what" – the way that you explain and report upon your ESG strategy.
KindLink's intuitive ESG software can help here, by providing attractive and instantly generated reports that are easy to share and digest. However, KindLink goes further than this, as the platform can also help to bring the human side of ESG to the forefront, helping tell the story of your business's positive impact and altruism, via the experience of those helping achieve it, and the stories of those who have benefited as a result.
Get Ready For Your Best ESG Report Yet…
Now that you're armed with eight ways to boost up your ESG performance, inspire and motivate your workforce, open up new channels of communication and showcase all the wonderful success this brings, it only remains for everyone here at KindLink to wish your business the very best of luck with regard to their ESG progress in 2023.
It's truly set to be the year that many businesses will recognise the benefits and opportunities that a solid ESG strategy can deliver…
ESG in '23? Get your business off to the best start with KindLink - book a demo today.