Wednesday, June 1, 2022 - 07:48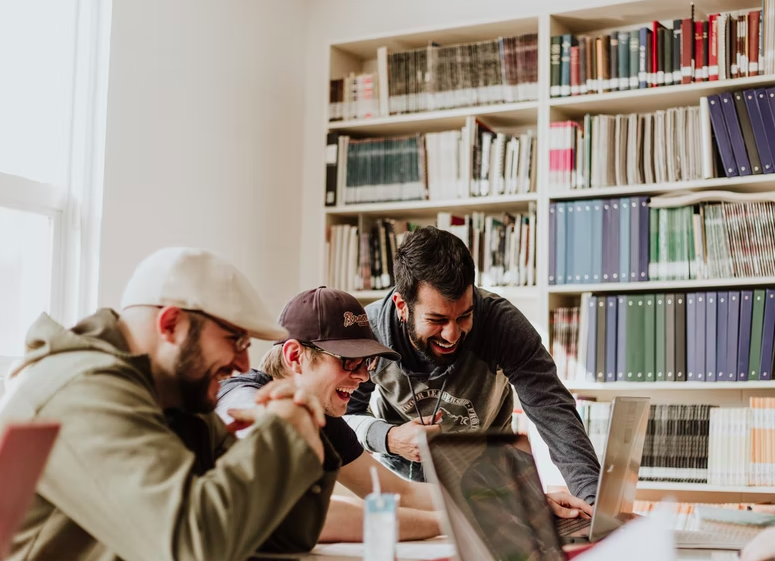 As a startup, you have your work cut out for you. From limited resources to concerns about sales, investment, customer service and finding the right talent… Chances are CSR strategy is not at the top of your list of priorities – but its importance is growing and startups ignore this opportunity at their own risk…
A well-developed startup CSR strategy can actually help improve the outcomes for many of the core concerns keeping founders awake at night. From talent retention to funding, CSR can help accelerate your impact. 
Considering the progressive relevance of CSR in the modern business world, startups that have CSR in their DNA right from the start will have a competitive edge and long term prosperity.
This article will help illuminate the reasons why an early commitment to CSR could be your ticket to startup success…
Why Should Startups Care About CSR Trends?  
In the past, developed CSR strategies might be considered the preserve of "big business", times have changed. Implementing CSR has become a vital aspect of modern businesses, regardless of size, sector or vertical. Today, CSR is a green flag for consumers, employees and investors alike.
What's underpinning the growing popularity of CSR? The benefits of becoming a genuinely socially responsible company come back to you. Beyond the ethical aspect, CSR unlocks enhanced reputation, employee engagement and new ways to drive revenue for your startup. 
Let's explore these in a little more detail…
Public And Consumer Relations 
Fledgling companies have the opportunity to build CSR principles into their very foundations – setting them apart from established competitors offering similar products and services. Not only is this beneficial for investment opportunities (more on this later…) it will also help your startup to stand out to consumers and the press. 
Increasingly, a solid grounding in CSR is also advantageous when it comes to procurement policies, for example with regard to the UK's ​​Procurement Policy Note 06/20, which takes note of social value when awarding central government contracts. By keeping CSR front and centre of your offering, you can increase your advantage when it comes to future tenders.
Better Investment Prospects
Environmental, social and governance (ESG) factors became the top priority for investment decisions, in some cases overtaking traditional factors such as past performance and risk tolerance. The trends point to a rise in impact investing – a strategy that prioritises portfolios that centre around socially responsible impact. 
CSR-savvy businesses also stand to boost their revenues. Sustainability built-in from "day one" also means more efficiency, which is a plus for profit, as well as the planet. The commitment to CSR adds value, increases innovation within the company and benefits the overall bottom line. 
By July 2020, environmental, social and governance (ESG)-themed funds pulled in $38 billion, reaching $100 billion in total assets for the first time. The Forum for Sustainable and Responsible Investment reported U.S. sustainable investing assets at $17.1 trillion in 2020, 42% higher than in 2018.
Engaged Employees
For future generations, particularly Millenials and Gen Z, environmental and social issues are a clear priority and constitute deciding factors for joining a company. Statistics show that, if you don't have your CSR in place, by 2025, 75% of the global workforce are less likely to work with you. Companies with a sense of purpose will overcome competitors and have 40% higher talent retention rates.
As you scale, you'll need to hire. A fantastic reputation for CSR can be one of your best allies in a competitive talent marketplace, so take the opportunity to build your employer branding out in this direction from the very opening of play.
Tips For Getting StartUp CSR Trends Right 
Now that you know the benefits, let's go through some tips on how to get your startup CSR-ready at every stage of the business. 
Pre-Seed Stage
Sustainability of product should be a core consideration at pre-seed stage. At the start of your operation, you have a wonderful opportunity to ensure that CSR is baked into the very DNA of your product. Every aspect of production and procurement should be considered through the lens of sustainability. Sourcing materials, recycling potential, consumer awareness, mitigated environmental impact – all of these factors can combine to ensure your startup is destined for CSR success as it scales.
Carefully consider future procurement strategies. Increasingly, procurement policies are tied to CSR factors, with contracts won by the businesses able to demonstrate the best adherence to sustainability and social impact. In addition to setting up your own business with the best advantages for winning contracts here, you can also establish your own CSR-focused procurement policies, specifying CSR criteria in your calls for tenders.
In addition to this, consider partnering with a local cause and donating a portion of your profit to a cause that is aligned with your business mission. Focus on relevant, realistic targets, and gradually expand upon them. 
Seed Stage
At seed stage, startups should validate their business model and determine the methodology that they will follow moving forward. This means it's time to focus on your CSR policies. Take some time to build out well-considered, practical policies that include clear targets that you can hold your business accountable to. All CSR policies should align closely with your company values – considering these can be a great starting point as you start to develop official strategy and CSR goals.
 Series A Stage
As you establish market fit, communication strategy surrounding your CSR will become especially important – both internally and externally. companies must be fully transparent with their customers and partners about their CSR efforts. Be prepared to have CSR policies and accurate impact reports ready for public access. Revisit your CSR strategy and ensure correlating value alignment, before growth makes it harder to get a feel for the core topics of concern. 
Series B Stage 
As your startup scales, you need to make space for healthy growth. You will most likely need to make some changes to be able to reach your target audience more effectively, meet evolving market demands and fit new employees. With more investment, explore the opportunities you have to expand your CSR strategies – keeping their ambition in line with your growth.
4. Series C/D Stage
In the later stages of expansion, companies already have a consolidated business model and are now ready to scale up and focus on more ambitious goals. Digital transformation is key to ensure that your strategies are scalable as your startup moves forward. The use of a CSR platform, such as KindLink, makes CSR reporting and tracking much more transparent.
Additionally, it provides a platform for your employees to engage digitally, keeping them motivated and encouraged to participate in ongoing CSR initiatives, no matter how quickly your growing team expands.
Communicating Your Startup's CSR Commitment 
Communication is a crucial part of CSR commitment, as companies need to stay open and honest with their CSR practices from the very beginning. You don't want your efforts to go unnoticed, so adding your CSR actions to your messaging will only improve your positioning. 
It is important to remember that any company can reap the benefits of CSR – you can make CSR a cornerstone of your positioning, whether you sell SaaS, services or sausages! When it comes to CSR, it's about being the most active, transparent and engaged startup within your competitive category.
Be sure to align your CSR policy to your company values and mission statement – these should be balanced and complimentary, developed in tandem. Decide what you truly care about and then go about ensuring your startup is structured to deliver real impact here.
This way, you can avoid serious challenges such as "virtue signalling", "greenwashing" or "greenhushing", which puts businesses' reputations and resources at risk.
KindLink offers a digital interface that makes it easy for companies to connect with their preferred social causes. By tracking and measuring data, startups can visualise their impact and see the real difference of their actions - walking the walk, not just talking the talk.
CSR for Startups, CSR For All
If you are starting a new business, remember all the benefits that CSR has to offer. Framing a solid CSR strategy and acknowledging its importance from the earliest stages of your operation can open many doors for startups.
To get this right from the start, find a reliable and accessible partner, such as KindLink to help you start your business off the right, and socially responsible, direction.