Wednesday, April 26, 2023 - 21:18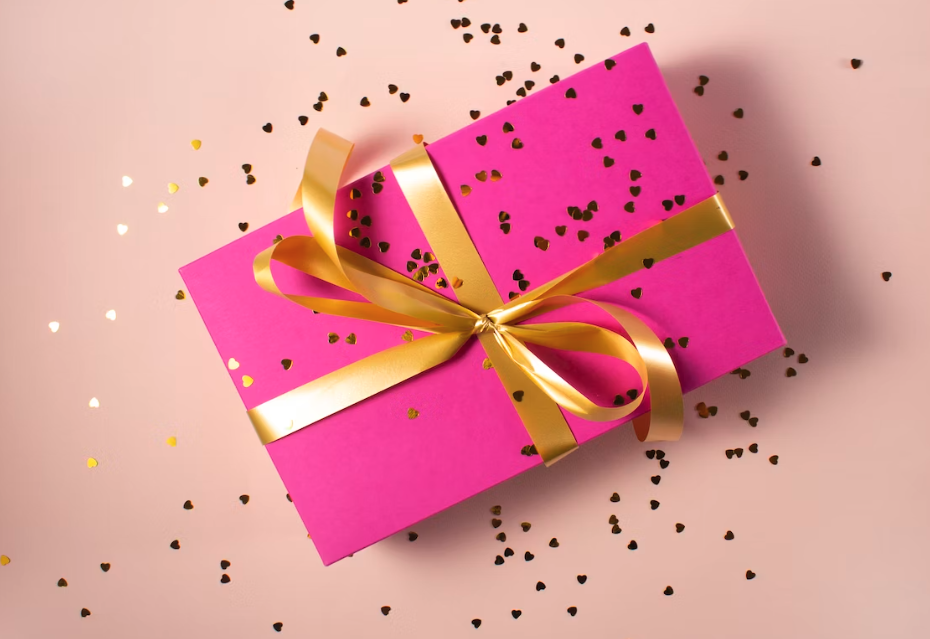 Corporate donation matching is a program in which companies match the charitable contributions made by their employees. The aim of corporate donation matching is to encourage employees to give to charitable organisations and causes by amplifying the impact of their donations.
By offering to match employee donations, companies not only help to promote charitable giving, but also demonstrate their commitment to social responsibility and community involvement.
This article will explore the benefits of corporate donation matching for both companies and employees, as well as provide guidance on how to implement a successful donation matching program.
Why Is Corporate Donation Matching Important? 
Corporate donation matching offers a range of benefits for both companies and employees. Firstly, it encourages employee engagement with fundraising campaigns, with studies showing that employees who participate in corporate giving programs have higher levels of job satisfaction and are more likely to recommend their employer to others. In fact, a study by America's Charities found that 71% of employees who participated in donation matching programs reported higher levels of satisfaction with their employer.
Additionally, corporate donation matching enhances employer branding by showcasing a company's commitment to social responsibility and community involvement. This can lead to improved recruitment efforts and increased employee retention rates. According to a study by LinkedIn, 79% of job seekers say they consider a company's mission and purpose when deciding where to work.
Moreover, corporate donation matching can help companies quickly reach CSR-related fundraising goals and build strong bonds with charities. By offering to match employee donations, companies demonstrate their support for charitable causes, which in turn increases the likelihood of success for fundraising campaigns. A survey by America's Charities found that 87% of non-profit organisations reported that they have received more donations as a result of corporate matching programs.
Overall, corporate donation matching is a win-win for both companies and charitable causes, offering benefits such as increased employee engagement and satisfaction, enhanced employer branding, and improved relationships with charities.
What Are The Main Types of Corporate Donation Matching? 
Corporate donation matching programs can take various forms. One common type is ratio matching incentives, where companies match a portion of employee donations based on a predetermined ratio. For example, a company may offer a 2:1 matching program, meaning they will donate $2 for every $1 an employee donates. This encourages employees to give more and amplifies the impact of their donations.
Another type of program is Dollars for Doers, where companies donate a set amount of money for each hour an employee volunteers. This program not only encourages employee volunteering, but also allows companies to give back to the community in a tangible way.
Payroll Giving is another popular program, where employees can donate a set amount of money from their paycheck each month to a chosen charity. Companies can pair Payroll Giving with automated donation matching for a convenient monthly paired donation that corresponds to each pay day. This type of program helps employees to make regular contributions and maximises the impact of their donations.
Which Nonprofits Are (Usually) Eligible To Receive Corporate Donation Matching? 
Corporate donation matching programs typically allow donations to a variety of non-profit organisations. Educational institutions, such as schools and universities, are often eligible for donation matching, as are arts and cultural organisations, community groups, health charities, and environmental causes. These types of organisations align with many corporate social responsibility goals and help companies to make a positive impact in their communities.
However, it is worth noting that some corporations may have policies in place that exclude certain types of organisations from donation matching. For example, direct donations to religious organisations may not be permitted due to potential conflicts with corporate policies on religious neutrality.
Overall, corporations generally have a broad range of eligible organisations for donation matching, enabling employees to support causes that align with their personal values while promoting corporate social responsibility.
Common Issues To Avoid When It Comes To Corporate Donation Matching 
Corporate donation matching programs can be a powerful tool for promoting corporate social responsibility and employee engagement, but there are several issues that can derail their success. Poor communication of the campaign and its potential can lead to low participation rates. Additionally, if the donation matching ratio is too low, employees may not see the value in participating. It is important to clearly communicate any minimum or maximum donation amounts to avoid confusion or discouragement.
Another issue that can hinder the success of a donation matching program is a complicated or off-putting approval process. If employees feel that the process is too complicated or time-consuming, they may not bother to participate. Finally, it is important to talk about the success of the campaign both internally and externally. This can help to build momentum and keep employees engaged in the program. By addressing these potential issues, companies can ensure the success of their donation matching programs and maximise the impact of their charitable giving.
What Is The Future Of Corporate Donation Matching?
Some of the key trends that we can expect to see emerge within the future of corporate donation matching include:
Increased focus on employer branding – 71% of surveyed employees say it is imperative or very important to work where culture is supportive of giving and volunteering. 
Increased automation of the process – digital transformation can lead to increased uptake and engagement in corporate donation matching programs.
A growing source of funding for nonprofit organisations – more than 49% of nonprofit respondents identified workplace giving as a growth strategy for their organisation. They see workplace giving and employee engagement programs as opportunities to promote their mission, programs, and services, as well as identify and recruit new volunteers. 
Growth / more impact and efficiency – the average employee participation in employer matching gift programs is just 10%, demonstrating a marked opportunity for growth. 
What Are Some Good Examples Of Corporate Donation Matching? 
Here are two examples of Corporate Donation Matching programs from well known businesses.
Disney
Minimum matched: $25

Maximum matched: $15,000

Match ratio: 1:1

Eligible employees: full-time, part-time

+ Volunteer donation grants up to $2K per year.
What's great about this program?
We like the fact that volunteer donations are also factored into the plan – meaning that those employees who would rather donate time instead of money are not missing out.
Apple Inc
Maximum matched: $10,000

Match ratio: 1:1

Eligible employees: full-time, part-time
What's great about this program?
By having a very low minimum match threshold, this program is made more inclusive, giving all employees the opportunity to have even very small donations matched.
How To Get Started With Corporate Donation Matching? 
Setting up a corporate donation matching program can be a valuable way to engage employees and promote corporate social responsibility. Here are the core steps involved in setting up such a program:
Set a budget: Determine how much money your company is willing to allocate for donation matching.

Set goals: Identify the goals for your program, such as employee engagement or fundraising targets.

Confirm matching gift threshold criteria: Determine the minimum and maximum donation amounts that will be matched.

Determine eligibility: Decide which types of non-profit organisations are eligible for matching gifts.

Decide on facilitation: Determine how your company will facilitate donation matching. An online portal can provide efficient management here, helping employees to request, track and process their donation matching.

Establish the matching gift request process: Establish a process for employees to submit donation matching requests, including any associated deadlines.
By following these steps, companies can create a donation matching program that aligns with their corporate social responsibility goals and encourages employee engagement.
The Digital Transformation of Corporate Donation Matching 
As corporate donation matching moves towards a digital transformation, KindLink emerges as an ideal platform to help businesses of all sizes succeed. KindLink simplifies the entire process by removing barriers to participation and increasing engagement. It offers a one-stop-shop for donation matching, enabling businesses to match donations made on any platform, not just KindLink. This flexibility ensures that companies can support a wide range of charities and causes that resonate with their employees.
KindLink's platform is also designed to streamline the entire process, making it more effective, and maximising the impact of corporate giving. With KindLink, businesses can take their corporate social responsibility to the next level, driving greater engagement and participation in donation matching.
Corporate Donation Matching: The Time To Start Is Now…
Corporate Donation Matching brings a range of benefits to everyone involved - nonprofits, employers, and employees. By enabling employees to donate to charities of their choice and matching those donations, companies can enhance their social responsibility, build stronger bonds with their employees, and contribute to their employees' well-being. With 65% of large companies and 28% of small to midsize companies currently matching donations, the trend towards donation matching is on the rise. Now is the best time to engage and encourage your employees with a well-considered scheme, and help make a meaningful impact on the causes and communities you and your employees care about.
 
Start your Corporate Donation Matching program today. Book a KindLink demo to see how quickly and easily this can be achieved.