Tuesday, June 18, 2019 - 10:53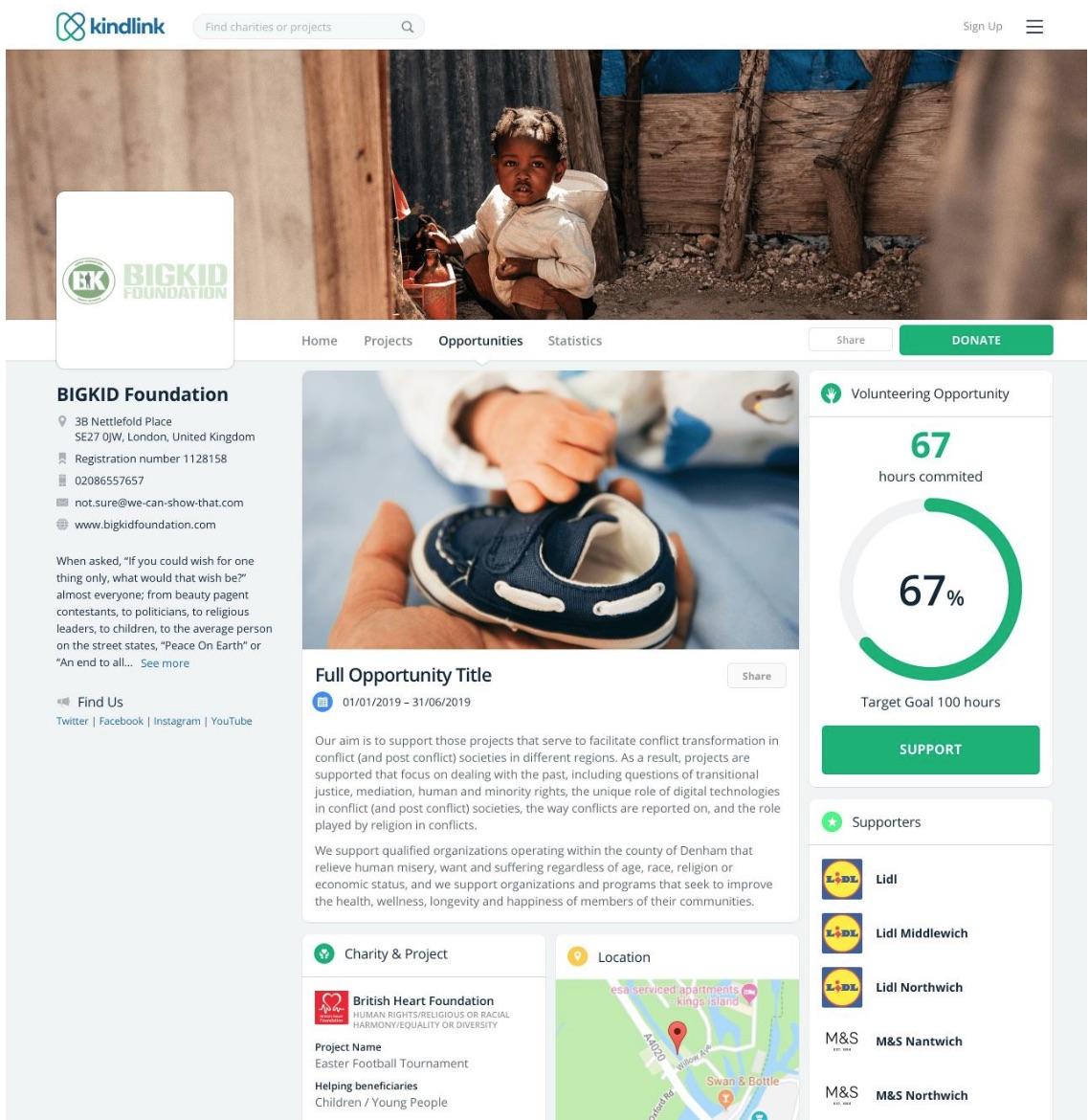 KindLink is excited to announce that we now support over 1,000 charities and nonprofit organizations with our free software, fundraising and impact reporting platform. We are grateful to be able to help these charitable organizations make the world a kinder place within the United Kingdom and internationally. KindLink was founded with the intention of bringing transparency and efficiency to the charity sector, and we will continue to connect businesses and charities through their kind work. To celebrate our growing number of helping hands, we have launched our Charity Opportunities Marketplace this June.
Charities are now able to post projects directly on the Marketplace for corporate users to volunteer, fund or donate. This allows charities to directly express their need for specific items, such as community volunteers, funds, or physical items like office supplies or pet food.
Adriano Mancinelli, co-founder and VP Charities, said: "A lot of charities tell us it's hard for them to find people and companies that can support them; at the same time, our business users say that they struggle to identify how they can help charities in their community. It seemed logical to us to create that missing link: making it easier for charities to post about their needs, and making it easier for companies to find brilliant causes to get involved with and pledge support".
Corporates, employees and individuals are able to search and filter through these opportunities to be involved or fundraise options of any kind. Businesses are able to support their existing charity partners and aid over 1,500 other philanthropic projects on KindLink. Our other preexisting opportunity approval and internal processes for businesses will transfer over to our Marketplace as well.
Our Marketplace improves the connection between volunteers, supporters and our charity's causes. Prospective volunteers and donors are able to quickly help our charities, and our charities will continue to showcase the impact of their work and their supporters' contributions.
We are making the process of looking for and pledge support easy and transparent, in line with KindLink's ethos and mission.
In addition to our Marketplace launch, we have released another new feature: Post Locations. Our mission is to bring more transparency to the sector, and we hope to do this by allowing charities and employee users to share their exact location for their altruistic activities on an interactive map. 
"We all want to know exactly how we're contributing to our favourite causes and to building a kinder world," continues Mr Mancinelli. "Sharing posts with the activity location is a powerful message to all, friends, family and colleagues, that we are able to contribute to big changes, starting from our own community and inspiring kindness in others".
Our new Charity Opportunities Marketplace and Post Locations will welcome more transparency and efficiency to our platform and help us help charities make the world a kinder place.