Thursday, November 3, 2022 - 13:54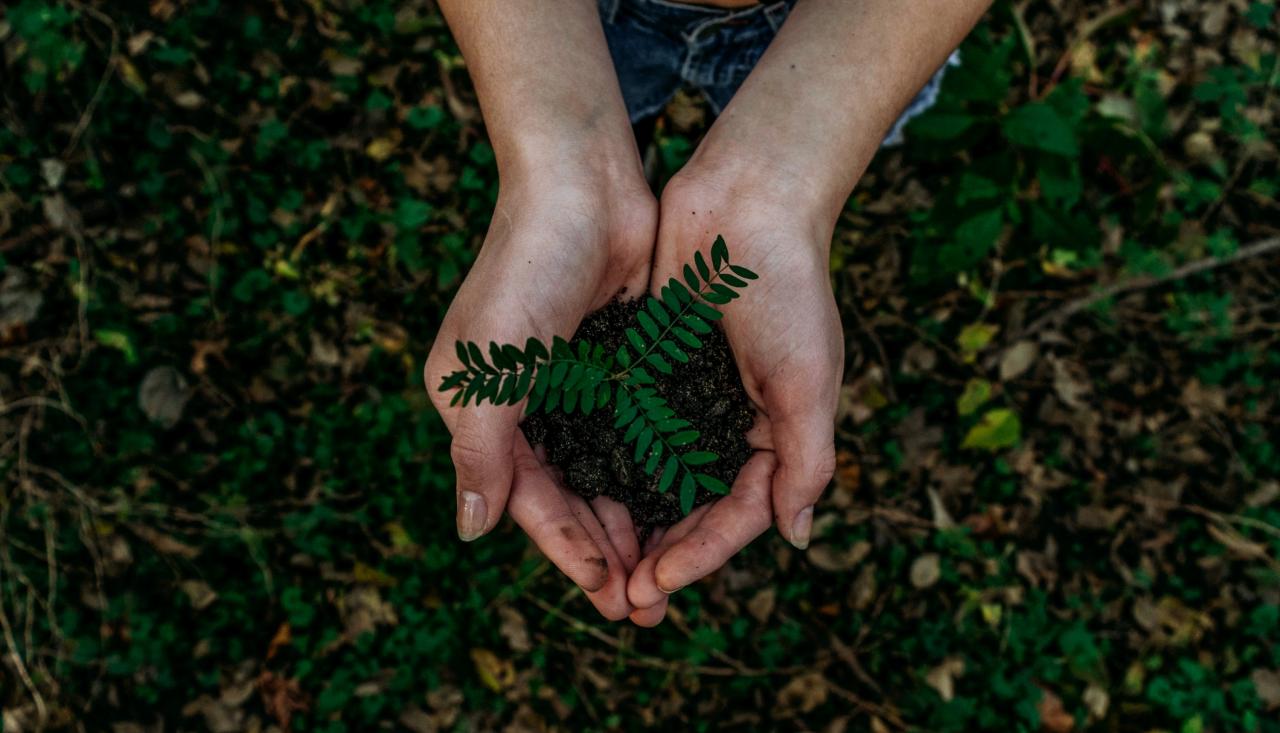 With the sustained rise in conscious consumerism, being seen as a sustainable business in the world of modern commerce is increasingly important. Whether your brand's positioning is fully centred around admirable eco-credentials, or if you're simply trying to improve your ESG score, taking inspiration from others is always valuable.
Stay motivated on your business' path towards sustainability – in this article, we'll give some examples of brands who are doing great things in the field, highlighting a key lesson that each can teach us…
Of course, we had to start with Patagonia. A brand synonymous with their sustainability mission, Patagonia regularly hit the headlines with their innovative and often industry-disrupting approach to planet-friendly apparel retail. Most recently, Patagonia boss Yvon Chouinard gave the whole business away to a charitable trust – meaning that all profit not reinvested into the brand's operation will now go towards fighting climate change.
Patagonia are known as masters of sustainability at every level of their brand and operation. A groundbreaking attitude to marketing is one of their most notable attributes, with campaigns that often shine a light on overconsumption – encouraging us to buy less by buying better (i.e. through their infamous Don't Buy This Jacket campaign.)
What they teach us:
That in order to have true impact and authenticity, your brand must put its money where its mouth is. If you want to really make the biggest promotional impact, you need to be going above and beyond the typical efforts made by other brands in the realm of sustainability – Patagonia shows this by really committing financially to the causes they champion.
Born in the 1970s and changing the way we think about doing our dishes ever since, Ecover revolutionised the domestic cleaning market, and applied its principles across its entire business. This involved building an entire factory out of recycled materials, right through to innovating in the R&D space, discovering new technologies and products.
Truly putting the planet first (and, admittedly, nailing a great marketing angle!) Ecover even invited other competitors to "steal their formula" for the good of our shared environment. Once they had perfected their eco-friendly products, they erected large billboards opposite the headquarters of rival companies, inviting them to start manufacturing in the same manner – a powerful message! 
What they teach us:
The importance of incredible communication and reporting. Ecover has always been ahead of the game when it comes to creative marketing campaigns, and their website is a masterclass in powerful messaging, clear information and proactive campaigning that encourages participation.
Lush has pushed boundaries as a disruptor within their vertical, investing in high levels of R&D and an approach to sustainability that is maintained throughout their entire product design and supply chain process. They're a real stand out in the world of cosmetics as they constantly challenge the status quo, creating completely new products such as the bath bomb and their "naked" range. Although many other brands copy their latest innovations, they're still known as the standout "originals" when it comes to low waste, low packaging cosmetic products.
What they teach us:
The benefits of daring to be different when it comes to sustainability - going against the grain as a differentiating factor. Real marketing and positioning impact lies in being the first to innovate - lead, don't follow!
Next we come to the Cooperative Bank. While we don't commonly associate banks with sustainability, they were early adopters of carbon strategy (and have been putting this into practice within their business since 1998). In addition to taking measures to reduce their carbon impact, they are also notable for their clear reporting on their carbon footprint – setting a high standard that many others would do well to follow.
What they teach us:
That we shouldn't be viewing carbon neutrality as the finish line. In order to meet modern expectations, brands need to find ways to go above and beyond - neutrality will soon be seen as the bare minimum.
Did you know that the Internet emits 1.6 billion annual tons of greenhouse gas emissions? The communications industry is predicted to represent 20% of all the world's electricity consumption by 2025. Organic Basics are notable for their innovative approach to low carbon digital design. Many businesses fail to account for the carbon impact of their website and digital presence – however there is a very real carbon impact to every online channel we operate within. Organic Basics runs a low impact version of their ecommerce store, which drastically reduces the energy required to render and process pages, and helps consumers to be better informed and aware of the impact that their browsing generates.
What they teach us:
We need to urgently account for and reimagine our online impact, as well as our offline impact -- digital carbon footprint is an increasingly hot topic and will soon be on the consumer radar!
With ecommerce booming, what are the biggest platforms on the planet doing to protect our environment? Shopify has positioned itself as the leading ecommerce platform for sustainability, offering a really wide range of merchant incentives (carbon neutral deliveries, hosting run on reusable energy and more) but also investing heavily into its own sustainability fund and research into scientifically significant carbon capture innovation. This is so much more than a nod to greenwashing – Shopify is sincere when it comes to making a difference – and it shows.
What they teach us:
That businesses have the opportunity to help make their clients, users and customers lead a more sustainable life too.
Smol is a wonderful example of a mini masterclass – the perfect blend of marketing, innovation and the modern ecommerce economy. Smol has mastered the subscription model when it comes to social commerce and low-waste, low-impact CPG, offering low-impact cleaning products that give Ecover a run for their money! By tapping into the consumer desire to do the right thing without being inconvenienced, they've created a thriving, eco-friendly business.
What they teach us:
That sustainability can be married with convenience to create a powerful consumer offering.
Mud jeans earn a shout out for their business model, which embraces the circular economy by encouraging style-savvy shoppers to rent rather than buy their jeans. Not only does this drastically slash production impact, it also taps into a rising demand within the sharing economy, increasingly embraced by the younger generations. By turning what was traditionally a product into a service, Mud is embracing sustainability and Gen Z's desire to own less but own better.
What they teach us:
That reuse is greener than recycling. We can expect to see a future trend of business models leaning more towards this ethos than traditional recycling focus.
We're including the publishers Bloomberg for their remarkable European HQ, which is an incredible edifice, championing sustainability in every element of its design and architecture. Located in London, the office building was given a rating of Outstanding by BREEAM assessors, who rank projects on environmental, social and economic sustainability.
Designed to use 73% less water and 35% less energy than a standard office building, the building was given a score of 98.5% against its criteria – the highest that has been achieved so far by a major office development.
What they teach us:
That our infrastructure has powerful potential to not only reduce total organisational impact, but also to act as a flagship of our sustainability intentions.
Finally, Pavegen's innovative approach to product development and technology deserves a mention. Manufacturing paving materials that capture energy from the kinetic impact of people walking over their surfaces, they manage to create a real engagement and understanding within the people who come into contact with their products - benefiting in the short and longer term.
What they teach us:
The opportunity for sustainability to be fun, intriguing and playful - brands can approach from a place of fascination and challenge!
Inspired? Mission accomplished.
The benefits of building a more sustainable business are wide-ranging, and increasingly, adopting this attitude is a real necessity – for our planet, but also for our brand's popularity. The ten trailblazing brands that we've showcased here all have one thing in common – innovation. They're not following, they're leading – and when more brands adopt this proactive, pioneering approach, we all win.
We hope you're feeling fired up to start making a difference with your own business. If you are setting out to improve the sustainability of your operation, remember that clear ESG reporting is key – providing proof of tangible progress. Good luck!