Monday, November 22, 2021 - 14:24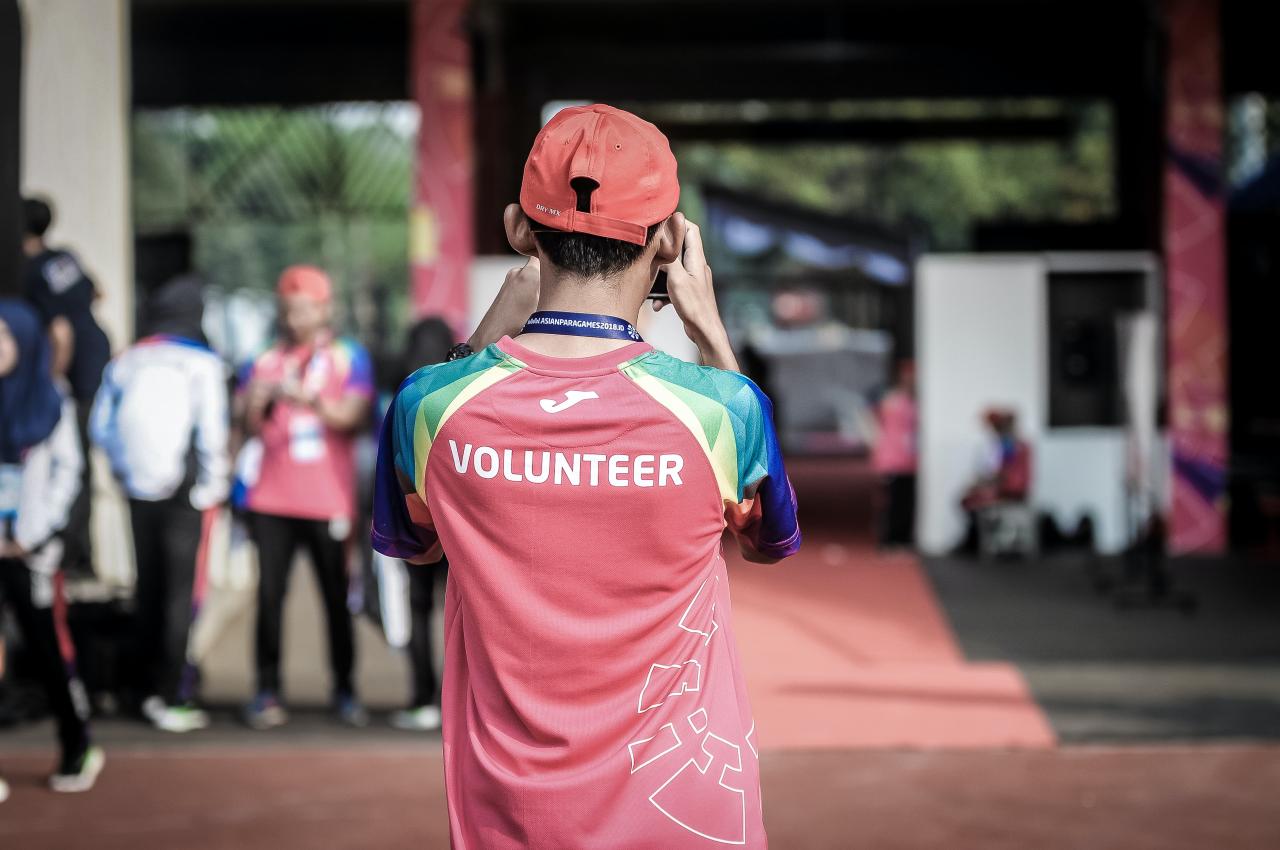 If you're looking to engage and motivate your workforce, a well-managed volunteering scheme represents a fantastic strategy. The benefits of offering the opportunity to volunteer within a corporate capacity are numerous – from better team cohesion to enhanced professional development. It's a "win-win" situation for everyone involved.
However, as is so often the case within business, opportunity comes with a caveat. In order to get the most from these schemes, you need to be able to ensure motivation, proper coordination and exemplary communication of the benefits. Getting buy-in from your team is essential – although the merits of volunteering schemes have been proven, their successful execution demands finesse.
In this guide, we'll walk through the key steps required to create a successful volunteering scheme that employees will engage with and learn from.
1. Get Clear On Your Purpose 
Before you start to take any practical steps towards setting up your volunteering scheme, it's important to set out clear objectives. In the context of your business, what does success look like when it comes to volunteering? What kind of engagement are you hoping to achieve from your employees, and how exactly will you measure this as the scheme progresses?
It can also be very helpful to examine the reasons that underpin the creation of the scheme in the first instance. Or are you trying to solve a known problem by implementing it (for example, lack of employee engagement, poor team cohesion or even a negative PR event that you're looking to bounce back from?)
A volunteering scheme can achieve a wide range of positive results for a business – but you have a greater chance of achieving success when you know exactly what you're going after. By starting with a clear idea of your ideal "end results," you can design a scheme that is best suited to helping you achieve these targets, from the earliest stages of your planning.
2. Volunteer Management – Reduce Friction For Participation 
Today, successful internal business procedures and processes depend upon seamless interfaces and delivery. In the age of digital collaboration, employee expectations are sky-high when it comes to discovering and opting into opportunities that go beyond the scope of their day to day professional responsibilities. To put it bluntly: a dog-eared sign-up sheet, hopefully pinned up near the coffee machines, is unlikely to see the optimum levels of participation.
The "user experience" of your volunteering management matters. In fact, it's essential that taking part is an easy, frictionless process. To ensure success here, reduce the number of steps it takes to get involved. Make opting-in an easy process. Digitizing the process keeps things familiar and frictionless. It also shows a commitment on the part of your business to invest in the right resources to make the scheme a success. KindLink easily integrates with existing internal systems, meaning it's easy to share opportunities across familiar communication channels (Yammer, Slack, MS Teams, SharePoint and more) and to get engagement quickly.
Beyond ensuring you've provided an inituative discovery and engagement process, it's also important to consider other blockers to engagement. Consider how accessible your scheme might be to a broad spectrum of your staff. For example, add a range of timings and levels of physicality (parents of young children might not be able to help on weeknights, and older staff members might struggle with anything too labour intensive.)
Finally, for optimum engagement, explore the possibility of making volunteering a part of your official employment policies, allowing a set number of paid days away from the office to specifically volunteer.
3. Communicate The Benefits And Opportunities 
Once you've gained clarity on what your volunteering scheme is likely to help achieve within your workforce and wider business, it's time to start thinking about the way you convey this opportunity. The way that a scheme is presented to employees can have a big impact on the levels of engagement that it is met with.
While many kind-hearted and altruistic employees will be interested in participation, in order to achieve maximum interest, it can help to demonstrate the value of volunteering as being a "two-way street" when it comes to opportunities. The causes and communities receiving assistance will, of course, benefit greatly from your business' involvement  – but volunteers also have a lot to gain from participating in a corporate scheme.
64% of employees in one study said volunteering with their coworkers strengthened work relationships. Volunteering combats the effects of anxiety, stress and depression, and studies have shown that those who volunteer their time have a lower mortality rate than those who do not. In a professional capacity, volunteering also offers huge potential for career development - providing a platform to advance and better specific skills within new, practical settings. 
4. Empower Your Employees To Choose Causes 
Once you've got clear on your scheme's objectives, and clearly communicated the benefits to the employees that you hope will participate, it's time to give them some additional motivation. A great way to ensure that volunteers feel compelled to get involved is to let them dictate the direction of your scheme.
Collecting your employees' preferences and opinions when it comes to the assistance and help your business can offer is a great way to boost their commitment, at the same time as learning more about their passions and interests. As a business, it shows you care about the issues that matter most to your employees. What's more, by encouraging conversation around the selection of volunteering opportunities, you're also helping your employees learn more about what matters to their teammates.
KindLink can help in two clear ways here. Firstly, each employee is given their own KindLink profile, which enables them to communicate and organise their own initiatives with ease – greatly amplifying the impact your business can achieve, as they take independent action. The KindLink Marketplace is another feature that can empower your employees to find opportunities to help which resonate with them personally. It provides a platform for charities to publicly request practical help, making it easy for your employees to explore and find opportunities to volunteer.
Finally, for optimum engagement, explore the possibility of making volunteering a part of your official employment policies, allowing a set number of paid days away from the office to specifically volunteer.
5. Show The Impact - Internally And Externally 
Getting buy-in is one thing – but in order to guarantee the longevity of your scheme, you'll also need to keep levels of engagement and motivation high, especially following the actual act of volunteering. The best way to achieve this is to clearly demonstrate the tangible impact that your team has achieved through their good deeds.
Sharing compelling stories, media and reports of the impact you've had, not only with the people you've helped and the wider community, but crucially within your own internal channels. 
By working with KindLink, you're set up for success here. The platform is designed to help tell the stories of impact – either communicated from the causes who have been assisted, or via the personal images, descriptions and thoughts shared by your team directly. All of these impact stories are easily shared, both through the KindLink platform itself and through a wide range of social media integrations. Whether you're looking to enhance your recruitment marketing, or generally improve your employer branding, KindLink can help you to present the right image to future recruits.
It's a great way to keep your volunteers feeling connected to the causes that they're helping - and gives them a reason to stay involved in the ongoing work that your scheme enables.
6. Show The Value Of Your Scheme
Once your volunteering scheme is up and running, it's important to maintain support from all areas of your organisation – not only from those who are directly involved by participating. A great way to ensure continued stakeholder support is to show the tangible benefits that your business is experiencing as a result of your exemplary volunteer management,
According to one Irish study, 87% of employees who volunteered through their organisation reported an improved perception of that organisation and 82% felt more committed to the business. The cost of disengaged employees is considerable. Even if a volunteer scheme takes employees away from "productive" work for a number of days each year, a positive net impact can still be felt.
Ultimately, if volunteering is going to become an integral part of your business culture, you'll need to be able to demonstrate defined value. The better your results, the more support and investment you should see from C-suite.
7. Keep Iterating And Improving Your Volunteer Management 
Don't get complacent when it comes to the way that you structure your volunteering opportunities. Be sure to actively monitor the impact and effect of your scheme, collecting and analysing data before, during and after the volunteering activities. 
Surveys are a great tool for checking in with both individuals and the causes you're assisting, in order to make sure that your scheme is working well for everyone involved. By actively monitoring your success and the feedback of those involved at all levels, you can keep fine-tuning and refining your offering, to improve outcomes and optimise future engagement.
Additionally, working with KindLInk gives you access to a rich source of reporting functionality. Visual dashboards mean that collected data is easily interpreted – keep track of employees' ongoing professional development and the positive impact of your volunteering scheme.
8. Make Volunteering A Part Of Your Company Culture 
A Volunteer IMPACT Survey by Deloitte found that "nearly 50% of interviewees from the Millennial generation will raise the issue of CSR during the interview or hiring process with a potential for-profit employer." By positioning volunteering as a key component of the way that your business gives back to the community, you do more than show potential employees the values your organisation holds – you also demonstrate their ability to actively engage and contribute to these values.
By keeping volunteering front and centre when presenting your business culture to the world, you can gain a very helpful, key component for your recruitment marketing strategy. As a younger demographic enters the workforce, we can reasonably expect interest and demand for employers offering this kind of altruistic environment to rise, so cultivating a strong reputation for volunteerism is a wise investment that will help you attract top talent in the future.
Ready, Set, Volunteer.
The importance of volunteering to the culture and marketability of modern businesses is steadily increasing. The need for (and expectation of) well-structured, carefully managed corporate volunteer management will only continue to  increase. As a result, finding ways to manage your volunteering programmes with dependable efficiency is essential.
Think critically about the objectives and processes you'd like to put in place before you start to scale up your operations. When you take time to set your volunteering scheme up for success – with maximum efficiency and employee engagement – everyone benefits.
Book a demo to see our volunteer management platform in action and see how KindLink could help streamline the process for your own organisation.