Monday, June 27, 2022 - 15:39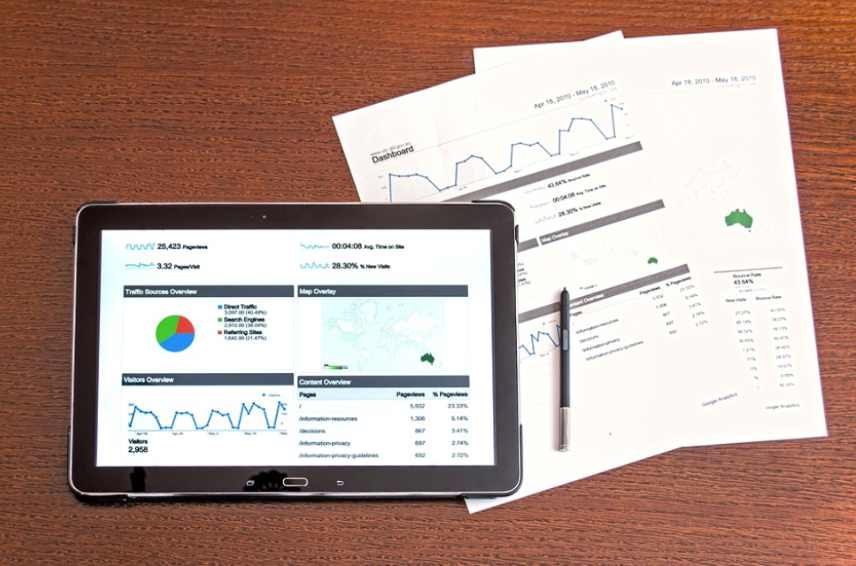 As more businesses place corporate social responsibility at the core of their operational activities, CSR has become something that requires dedicated planning, with close attention paid to both strategy and policy. 
The connection between CSR and corporate success is, by now, well established. As a result,  higher levels of management and monitoring are being invested into CSR practices. By reporting and showcasing CSR performance and impact, companies are able to take advantage of the dual benefits offered by CSR: successful socially responsible steps and an enhanced bottom line. 
In this article, we'll explore the ways in which businesses are taking control of their CSR performance through proper measurement and learn how CSR scoring can benefit businesses in a wide range of ways.
Why Does CSR Performance Matter? 
Whilst having a CSR strategy in place has become standard practice, increasingly, more is being demanded of businesses. You can't improve what you don't measure. As a result, greater focus is falling on the way that companies show sincerity and commitment to CSR by actively tracking their performance in this field.
CSR is central to the success of your business - and is only set to get more important. In order to keep improving your CSR performance, measurement is essential. Let's outline a few key reasons why measuring CSR performance is a worthwhile investment: 
Employee branding - Employees want to make a difference and they want to work for businesses who are a force for good. Research shows that 64% of job seekers won't take a job from a company that does not have a solid CSR strategy in place. Strong CSR performance boosts your brand as it contributes to the experience existing employees whose word-of-mouth recommendations and online workplace reviews (i.e. Glassdoor etc) make your company more attractive and valuable to prospect talents. 

Employee engagement and loyalty - In the same vein as employee branding, employees are more encouraged to keep working for businesses with a social purpose. CSR initiatives are good for the world, but it is also one of the best ways to motivate and engage employees.

Investment opportunities – With a shift to purpose over profit, ESG and CSR are factors which will influence the decision of investors. As 77% of consumers are motivated to consume from companies that have a good blueprint in the world, investors will have their eyes on organisations that are putting CSR and ESG into its strategic plans. 

Consumer engagement – As mentioned above, consumers are now becoming more conscious and valuing businesses that have social good at the forefront. To attract and engage consumers, organisations with a strong CSR will outperform competitors and, most importantly, be a choice customers feel great about making
How Should You Measure CSR Performance?  
With appropriate CSR measurement, companies can manage and mitigate a wide range of negative impacts. This puts them in control of the value and innovation that they are bringing to the table. With access to the right tools to track CSR performance, businesses can quickly establish a dependable measure of their efforts, with a high level of accuracy and consistency.
The digital transformation of the CSR space is also helping businesses with regard to tracking performance. Companies can track metrics aided by specialised CSR platforms, such as KindLink, which enables businesses to get clear, dependable measurements across a wide range of CSR-related activities, allowing for a more unified view.
It is important to keep in mind that accurate measurement relies on trustworthy data, so organisations must be committed to achieving unbiased and updated data. A good practice when it comes to employee management factors, for example, is to have regular surveys for engagement and satisfaction at all levels of your organisation. 
CSR spans many areas of business and operation, so a functional tracking system should focus on a CSR across a broad range of initiatives, for example, donation matching, payroll giving, ESG tracking and more besides. Don't limit your ability to see where real impact has been made…
Risks Of Not Measuring CSR Performance  
Failure to effectively measure CSR performances can create significant challenges for companies. Here we will highlight some of the main risks involved in not measuring your CSR appropriately:
False sense of security - If you are not measuring your CSR efforts, you can easily become complacent, assuming the positive impact you're making is greater than reality (if you're making a positive impact at all – it may even be negative…)

Disconnect with employees - It's harder to know if your employees are engaging with your strategy if you don't track your CSR efforts. You might be missing a valuable chance to motivate your employees to their fullest potential. 

Risk of greenwashing accusations - How can you prove your sustainability to consumers and investors without accurate tracking? The lack of CSR measurement can risk reputational damage and public trust, but also can result in financial penalties, as organisations are increasingly being held accountable for greenwashing practices. 

No Room for Improvement - Reporting is the best way to identify areas of improvement, potential challenges and find new ways to expand your impact. By failing to measure your CSR, you are likely to miss opportunities to enhance your performance over time.

Risk of damaging client relationships - Without showcasing your impact, you risk weakening your relationships with clients and the causes you are hoping to help. It is harder to establish trust, inspire and encourage engagement if you can't show progress and impact.
How To Get Started Measuring CSR Performance 
While there's no "one way" to officially rate your CSR performance, the following strategy will set you on the right path to a solid and dependable internal measure:
1. Audit your current CSR activity
The first step is to review and study the CSR work you are currently doing. Perform a CSR audit to assess your business' performance on corporate social responsibility goals. This way, you can evaluate your current procedures and endeavours when it comes to CSR and find out if they are currently effective with regard to established CSR objectives. 
2.  Compare to Competitors
You won't be able to access your competitors' data, but you can assess policies and reports made available online to better understand their CSR standards. From here, you will be able to identify their strengths and weaknesses and pinpoint what are your strongest assets, as well as the areas where you might be falling short. 
3. Design Your Strategy
Once you have identified your internal strengths and weaknesses and assesed your competitors, you are ready to create your CSR strategy. Make sure to create a maintainable strategy that encompasses short and long term goals. The SMART framework is a great way to ensure that your objectives are measurable and achievable. You may even wish to turn to established frameworks such as the United Nation's Sustainable Development Goals (SDGs.)
4.  Set KPIs
As part of your strategy, you must set KPIs and allocate resources to ensure these are trackable. Remember that CSR can be measured in different ways depending on your objectives and tactics, so be very clear of your goals before setting your KPIs. 
5. Review
Continue to review, measure and report your strategy to have a clear understanding of its effectiveness. Fix a cadence of review (ideally more than once a year!)
Common Issues When Measuring CSR Performance 
Here are some pitfalls to watch out for when measuring your CSR performance, coupled with ideas on how to address them.
Lack of Resources: One of the most common mistakes with CSR measurement is not allocating the adequate resources for tracking your performance. Once you design your strategy, clarify all the resources involved in the process before implementation. CSR performance needs time, a dependable strategy and dedicated stakeholders with access to the tools they need to succeed. 

Lack of Consistency: In CSR, there is no accuracy without consistency. Companies must implement ways to track their performance on an ad hoc basis. If you are not consistent with your measurement, it is harder to visualise patterns and identify any potential challenges you are currently facing or might face in the future. 

No Regular Assessment: Without reporting, it is difficult to see opportunities, act proactively or fix issues quickly. A great solution to overcome this burden is to have CSR software, such as KindLink. This way, companies can actively track performance throughout the year, constantly access data and be on the lookout for any potential challenges. 
Measure Your Way to CSR Success
CSR is too important to leave to chance or deploy as a box-ticking exercise. CSR is now a vital part of a company's core strategy and measuring these efforts is imperative to showcase the good work that organisations are doing to the world. 
Being able to measure and report your organisation's CSR performance is an increasingly essential skill that can benefit all areas of your organisation, attracting consumers and investors, engaging employees, retaining talent, enhancing reputation, and increasing the level of performance, among other benefits. 
If you are looking to improve your CSR efforts, implementing measurement practices is the most accurate and effective way to go.  Now is the time to start measuring performance. Track, communicate and celebrate your success!
Book a demo to experience KindLink, the all-in-one CSR platform that counts a complete set of metrics. You are one step away from digitally transforming your CSR and making an even greater impact.