Monday, August 15, 2022 - 12:17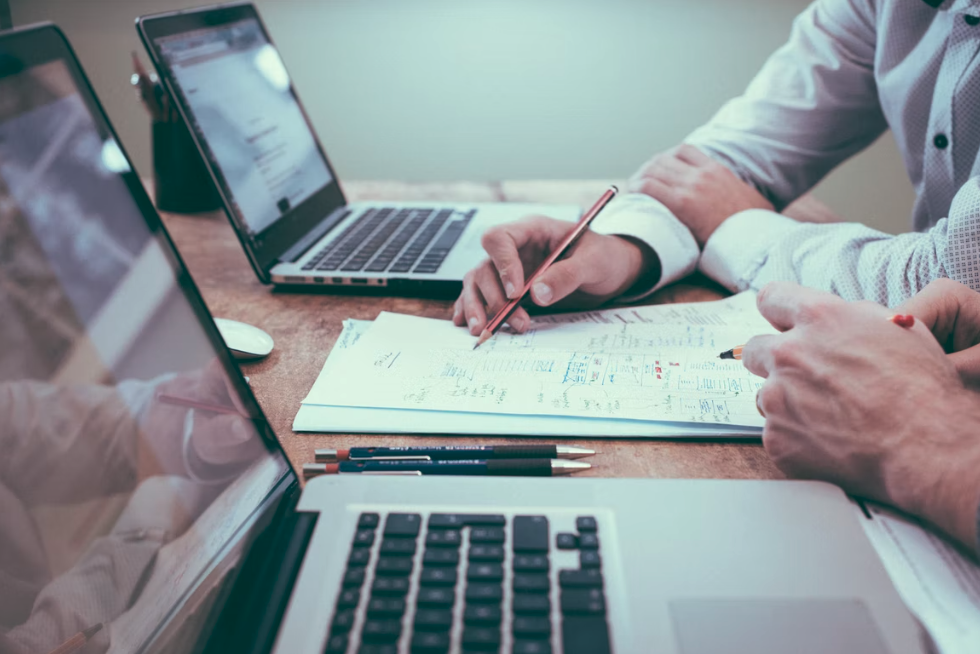 Even though ESG is acknowledged and valued by businesses, clients and investors, there is still a lack of consistency when it comes to the regulation of ESG in a company's operations. 
Research shows that businesses and investors are facing a major challenge due to the scarcity of standardisation and transparency when it comes to ESG reporting and data collection. Without guidance and set requirements, it is hard to gather accurate data and to measure the impact of businesses' ESG efforts, and to overcome problems such as greenwashing. 
However, there is a chance of overcoming these challenges with the implementation of an ESG policy. Any organisation that wants to truly solidify its environmental, social and governance aims and improve the impact of its business needs to have a clear and strong ESG policy in place. 
Now you might be wondering: what is an ESG policy? What should they include? How do I start?
Here we will provide you with a guide on how to build a solid ESG policy that delivers real and tangible value to your organisation. 
ESG Policy: Understanding ESG Criteria 
To understand what an ESG policy entails, it is important to go back to the concept of ESG. 
The acronym ESG stands for environmental, social and governance, and it is an approach to evaluate a corporation's effort and impact across these three pillars. Each of these pillars has its own specificities that require special attention and action. 
The ESG criteria benefit a business by encouraging the company to take tangible steps to become socially responsible and sustainable but also makes a difference in a company's bottom line and financial performance. 
Business Wire found that 68% of respondents saw the implementation of ESG criteria aiding improved returns, and 77% claimed that ESG investing has an impact on their company's financial results.
With ESG becoming an important aspect of business success, companies are now crafting ESG-focused strategies to support their objectives and the actions needed to create an impact across the three areas. 
If we see the ESG strategy as the starting point of a company's ESG targets, the ESG policy is the foundation that a business needs to achieve them. Even though setting objectives is imperative to start, implementing the processes and procedures needed is what will bring your goals to life… and that is what an ESG policy is all about! 
Now, let's cover what we need to have a strong and effective ESG policy.
1. Align ESG Policy With Your Values 
Consistency and alignment are key to achieving the results that you are looking for, and this is no different when it comes to ESG policies. 
You need to ensure that your policy stays consistent with your company's culture and values. ESG is about both the business's external and internal commitments to environmental, social, and governance matters, so the policy should make sense to all your stakeholders. 
Employees, clients, and investors are all part of your ESG, and the clearer you are with your purpose and commitments, the easier it is for them to engage with your company. 
Your ESG policy should speak from the heart of your businesses and reflect the organisation's authenticity. If your policy doesn't match who you are as a business, it can affect your credibility, confuse investors and even impact talent attraction and retention. 
2. Set Realistic Metrics and Commitments  
This is one the main challenges of current ESG practices: ambition rather than action. The truth is, you can't solve all the problems in the world, so you need to choose the problems you can actually solve or, at least, mitigate. 
Remember: action speaks louder than words, so prioritise what means the most to your business. It is way more credible for your businesses to choose a few goals that you can actually contribute to, rather than having lots of unrealistic "wishes". 
Here enters the importance of having tangible metrics in your ESG policy, which enables you to measure the impact of your actions. It is helpful to have a systematic approach to your policy and count on tools that can facilitate and even automate your work. 
Thankfully, businesses can now count with digital platforms such as KindLink, that can measure the progress of your policy against targets. 
3. Prepare for Contingencies 
Regardless of your size or industry, a crisis can happen to anybody at any time. There is a greater public awareness when it comes to crisis, and stakeholders expect a more proactive approach from businesses. 
This is why adequate crisis preparation and management is an essential component of any modern business strategy, and this should reflect in your ESG efforts.
Don't forget that prevention is better than cure. Including a considerate and predetermined response strategy solidifies your ESG policy and it enhances your reputation, which is highly attractive to clients, investors and talents. 
4. Compliance is Key 
ESG compliance is a key strategic area in ESG, as it helps companies to navigate in the complex and ever-changing regulatory landscape. 
ESG and compliance walk side by side, as managing the matters of the ESG umbrella involves risk management, regulatory and corporate compliance. Thus, to add value, your ESG policy needs to be aligned with your current compliance program. 
Companies can decide to count on an ESG consultant or even have an in-house compliance team to advise, manage and monitor the implementation of the ESG policy program. The KPMG 2021 CCO study found that more than 50% of respondents identified the compliance department as the key business area to coordinate and oversee ESG. 
This way, companies can ensure that their compliance programs and ESG policy are coordinated, so they optimise investments and can avoid risks and mistakes arising from poor policy management. 
5. Showcase Your ESG Policy
Showcasing your ESG policy is an essential aspect of your business. You surely don't want to let all that work that goes into an ESG policy go unnoticed, so, through promoting, you have the opportunity to show the world how your policy brought a positive impact. 
The presentation of your ESG policy should include in which ways it created a positive effect and how it effectively met targets, whether it is through corporate volunteering, sustainable policies, diversity and inclusion initiatives, emissions reductions, and so on. 
You need to be an advocate for your ESG policy. This way, you will solidify your brand and enhance your reputation across clients, employers and investors. With ESG becoming such a valued and needed element in organisations, the sooner you define and promote your policy, the sooner your company will attract new investment, clients, and talent. 
Again, your commitment and performance need to be real, transparent, and trustworthy. You will need to count with the power of data to add credibility to your promotion. With the information and data generated by KindLink, your business can showcase ESG success and get internal and external stakeholders to pay attention to your achievements. 
6. Consider Your Execution Strategy 
Finally, monitoring and reporting are vital practices of your execution strategy, as it helps you to keep track of the progress you are making when it comes to the execution of your ESG policy. Further, it allows you to review your actions and identify your strongest assets and also the areas you need to improve. 
Again, simply having ESG is not enough, and this is why it is so important to stick with tangible goals from the beginning, so you know what you need to pay attention to and how to report. 
Without adequate monitoring and reporting, your company can't demonstrate its commitments and the practical implementation of the ESG policy. Companies that will fail to showcase their execution strategy will have their efforts go unnoticed and sooner or later will be left behind. 
Yet, not all is lost. You can take advantage of the perks of digital transformation and count on intuitive and advanced software such as KindLink to optimise the monitoring and reporting of your policy and make the overall process seamless and effective. By relying on platforms such as KindLink, businesses can easily overcome one of the main challenges of ESG, and share their impact stories across various digital platforms from one handy platform. 
ESG Policy: The First Step Towards a Better World! 
If you want your business to contribute to a better and kinder world, an ESG policy is an excellent and effective way to start.
The ESG policy is only the first stage of a continuous process of improvement. Your policy is likely to change over time according to your goals and your future as a business, but it mainly works as a building block for your business to achieve its ESG aims and objectives. 
To facilitate and support the execution of your ESG policy, businesses can count on KindLink to enhance their performance against targets and maximise their impact.
KindLink is an all-in-one digital platform that provides consistent and transparent ESG reporting, helping companies take their efforts to the next level and adding credibility to their business.