Wednesday, September 7, 2022 - 09:03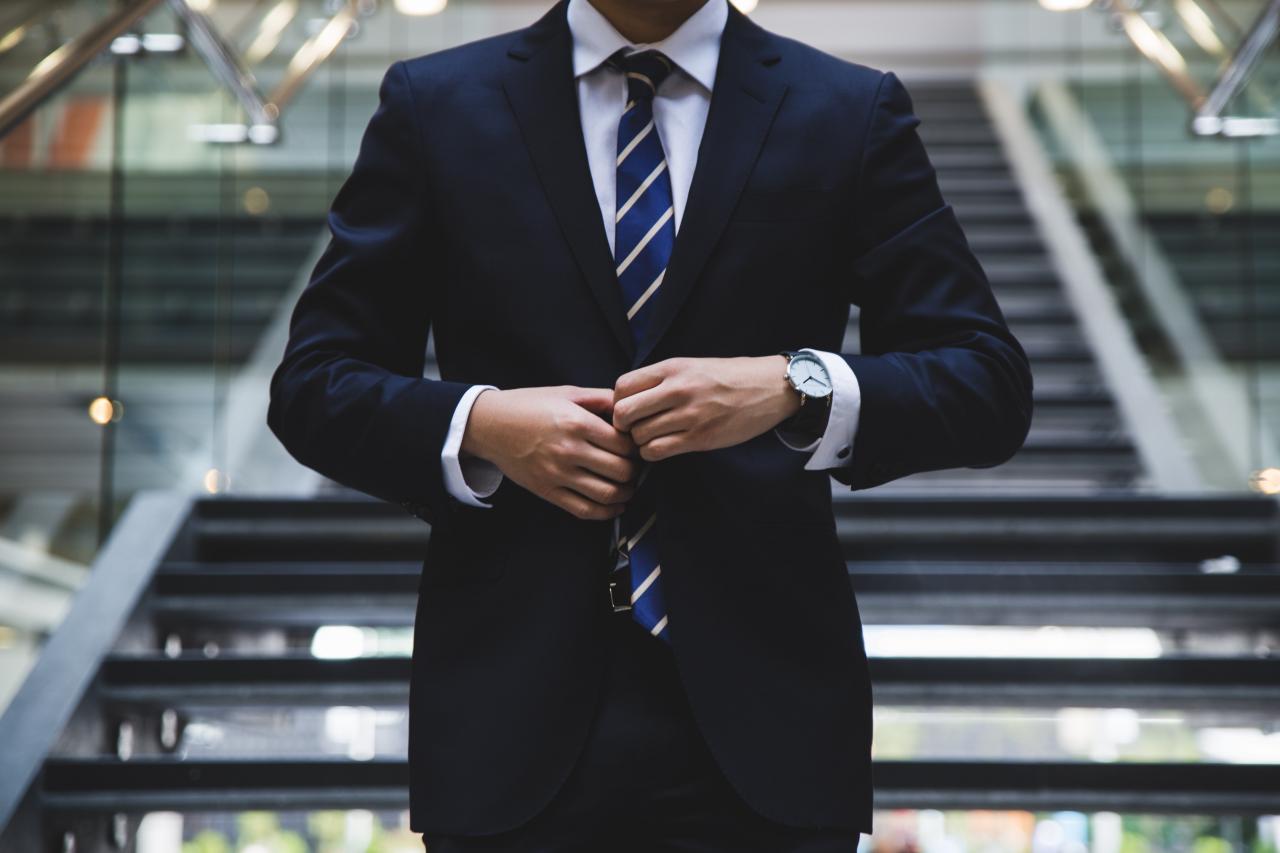 The public eye is paying close attention to businesses' impact and the long-term effects that large corporations might have on their future. As a result, multinational companies are being held increasingly accountable for their actions and evaluated on the basis of their environmental footprint.
To corporations, embedding sustainability is no longer an option but an essential element of strategy – minimising pressure from consumers and stakeholders, complying with the increasing regulatory requirements, and meeting (or even surpassing) investors' expectations. 
Sustainability needs to come from within. According to 75% of sustainability professionals, integrating sustainability into businesses' goals and practices is the key to improving their ability to address environmental concerns, lowering their impact and meeting the sustainability agenda. 
But how can companies take the first step? 
To fully incorporate an environmental approach in their fundamental operation, multinationals need to rely on the power of data and start measuring sustainability. Let's break down the way in which tracking sustainability is connected to a series of business benefits, from motivating employees to attracting investment opportunities. 
Why Measuring Sustainability? A Guide for Multinationals 
Tracking sustainability is essential for any business that wishes to have a data-driven approach to their current performance. Once these markers are reliably tracked, they can create strategies to sustain profitable and, most importantly, sustainable growth. If companies wish to truly mitigate their environmental impact and make effective improvements, measuring sustainability might be the most tangible action that they can take.
For multinationals, the process of measuring sustainability comes with challenges and opportunities. They might have to stake a step back and create a culture of sustainability and impact awareness first. Just 100 of the largest companies in the world are responsible for around 71% of all global emissions, which puts corporations under way more pressure on becoming more sustainable across their entire value chain, more than any small and medium sized business. 
However, this scenario comes with fruitful possibilities. Multinational companies have way more structure and resources to make a significant change, which leads to a greater impact. Further, it allows them to have a more broad vision on sustainability beyond the office, for example, with initiatives on corporate fundraising and volunteering. 
Now, let's outline some practical reasons why tracking sustainability is extremely beneficial for large corporations and why they should pay attention to: 
Track Progress
For multinationals, sustainability is an umbrella term that includes actions across multiple environmental, social and governance aspects. Measuring sustainability allows progress to be visualised across all these areas, meaning that corporations can quickly identify areas of their value chain that are ready for improvement.
Corporations need to be strategic and set metrics used to measure their progress. The power of data cannot be underestimated here – it's essential to ensure that information is accurate and a true representation of your efforts towards sustainability.
Enhance Reputation and Credibility 
Actions speak louder than words. The definition of what it means to be a "successful business" is shifting: value is now represented by ethos and social impact, progressive environmental policies and a true commitment to reducing environmental footprint. 
Having clear and tangible measurement systems in place shows to stakeholders and investors that businesses are doing what they need to mitigate their impact and to take their sustainability to the next level.
Furthermore, having a data representation of your sustainability efforts shows that you care about having a reliable and accurate source of information, saying goodbye to greenwashing and other unethical practices! This is how measuring sustainability gives you credibility and boosts your business reputation. 
Drive Employee Engagement
The truth is: people want to work for companies that care. Companies need to reflect their employees' values. As we mentioned, sustainability needs to come from the heart of the company. Around 90% of employees agree that engaging in a company's sustainability work improves their performance and makes them more satisfied. 
Thus, multinational companies that are able to track their sustainability are way more likely to https://www.kindlink.com/hr-employee-engagement-solution. Measuring sustainability is your chance to transform your employee into an ambassador. It shows to employees that you care about leaving a positive impact, creating a culture of resistance, togetherness and continuous improvement.
Attract Investment Opportunities 
For multinationals, the meaning of success has changed, and there are other factors that come to play when it comes to investment decisions. Since sustainability became a fundamental input to monitor reputation and to guide decision making for stakeholders, investors are increasingly putting sustainability first as part of their analysis process. 
A company that has reputable and measurable sustainability is a company worth investing in. Multinationals with measurement systems are able to promote their sustainability efforts to investors and show that they are continuously making pro-environment and socially responsible decisions. 
Avoid Greenwashing 
Whilst becoming greener gives businesses a series of benefits and drives more attention from stakeholders, consumers and investors, some companies might use this genuine cause to their advantage, giving space to an unethical practice called greenwashing. 
Greenwashing is a label applied to the practice of making sustainability highly publicised, without fully addressing and acting on the impact of the business. In this case, sustainability comes more as a marketing campaign than an actual sustainable business itself. 
As green businesses need to be recognised by their efforts and results, having practices to measure sustainability support businesses on keeping social responsibility at its core and having a reliable track record of their green actions. Once you are backed up by a strategic and data-driven measurement plan, you ensure your reputation is kept at a higher level, avoiding practices that might prejudice you in the long run. 
Meet Global Standards
Multinationals need to consider that measuring sustainability can be quite subjective, since there is still not a standard metric that all companies follow. With sustainable development becoming progressively more important within corporations, companies need to create strategies to comply with the increasing number of regulations and policies around environmental impact. 
For now, the best way to measure sustainability is by following global standards, which point businesses in the right direction and provide a sustainability benchmark for organisations. A great example is the United Nations' Sustainable Development Goals (SDGs), a well-known list of the 17 global goals needed to ensure a sustainable future. Whilst it may be overwhelming to track so many goals, sustainability platforms, such as KindLink, provide the tools needed to easily track, organise and report multinational actions against the SDGs. 
Measuring Sustainability: What and How 
The practice of measuring sustainability needs to add value to the organisation. To make it work, companies need to ensure that their measurement system is objective, consistent and accurate. 
Here we must reinforce the importance of adopting a data driven approach. This way, multinationals are able to have an analytical vision of their sustainability performance, which allows them to set the right KPIs and have an accurate and reliable measurement against sustainability targets. 
Let's understand how the practices of measuring sustainability are applied in practice: 
ESG Score 
An effective way to track your progress is by having an ESG score. The ESG score is how companies can have a data representation of their environmental, social and governmental performance. 
Having a trackable ESG score helps companies to raise awareness of their impact, acting as an encouragement for leaders to meet sustainability obligations and to look for continuous improvement. 
The ESG ranking helps a company to build a purpose-driven and sustainable culture and also attract stakeholders and investors that are continuously seeing sustainability as a decision factor. 
Internal Audits 
Multinational companies can audit and measure their sustainability performance using a wide variety of performance indicators. The internal audit helps companies to have a 360 look at their sustainability, analysing current practices and pinpointing their competitive advantages in the market. 
Here, be aware that self-disclosure reports are often subjective and seen as biassed, so it is important to follow reporting standards and count with platforms that can provide a data track of your performance, such as KindLink. 
Sustainability Metrics 
Sustainability metrics are a core component of business sustainability measurement and performance. They guide you to track your performance against your goals, whilst demonstrating impact and commitment. 
There are four main types of sustainability metrics: human, social, economic and environmental. Each one of those have their own nuances and need to be carefully considered. Also, there are many! So it is important to choose the metrics that matter the most for your corporation. 
Some examples of sustainability metrics frequently used by multinational companies to measure their efforts are: reduction of electricity usage, change in fuel consumption, carbon emissions reduction, waste reduction, recycling rates, water savings, etc. 
Social Impact 
Sustainability is not only about the environment, it is about the people. Companies can also measure their sustainability by having social impact initiatives, inspiring collaboration among leaders and employees, connecting corporations to local communities and encouraging organisations to have a human approach to business. 
Some examples of how companies can drive social impact are by encouraging employee initiatives such as raising funds for a local charity or creating opportunities for corporate volunteering and community work. 
KindLink: Measuring Sustainability & Creating Value
Sustainability is every company's business. Regardless of the size of your organisation, we all have the responsibility to become sustainability advocates and take the actions needed to improve. 
Staying consistent and having a reliable internal system to measure your efforts towards sustainability is one of the essential tactics to show your effort and credibility as a business.
With KindLink, businesses gain a digital interface and a support system to manage their sustainability efforts. We support companies in making their sustainability impact known and engage their employees with philanthropy, fundraising, volunteering, matching donations, and Payroll Giving. 
The platform offers a personalised experience that helps multinationals managing multiple offices and currencies to provide a reliable track record of their sustainability, allowing them to leave a more sustainable footprint on the world. 
 
Book a demo to experience KindLink today and get ready to enhance your sustainability efforts