Thursday, November 3, 2022 - 13:23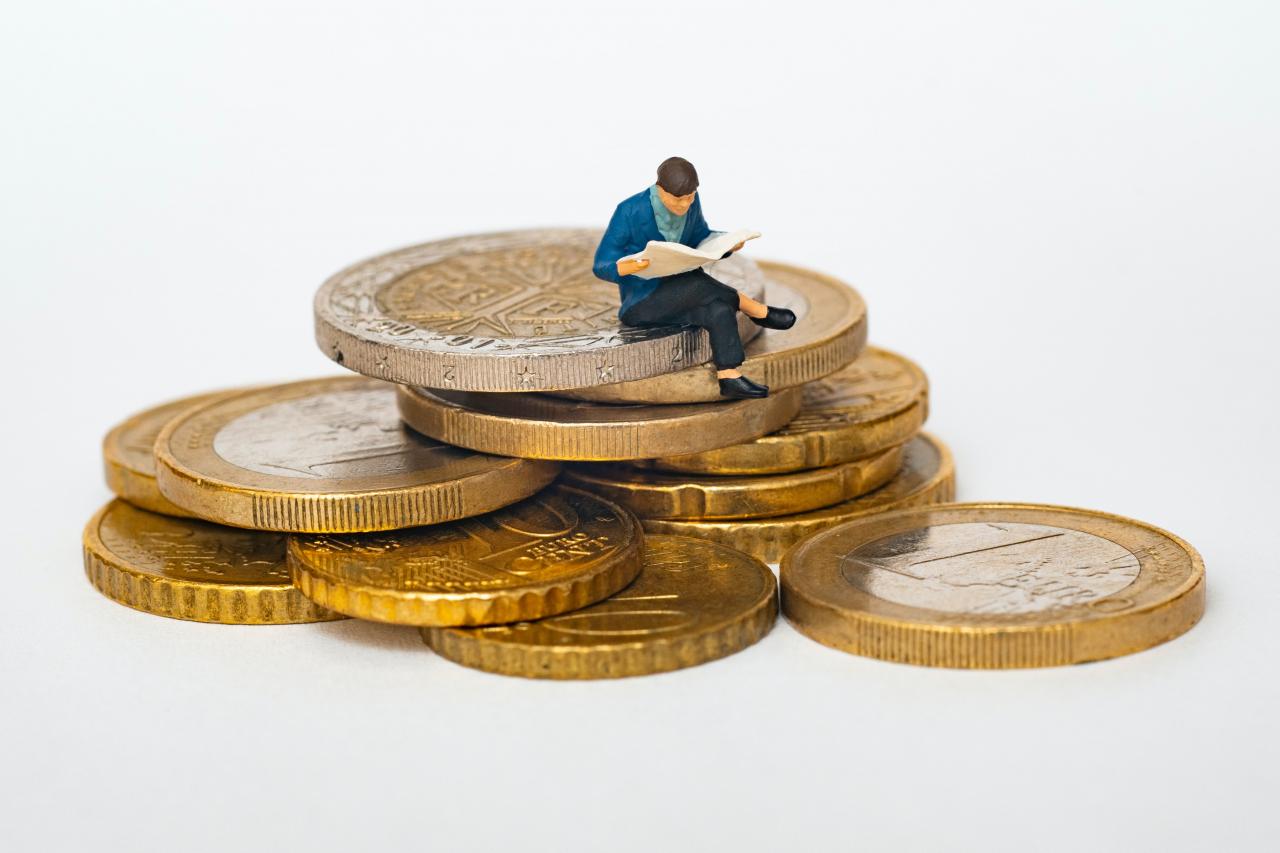 The smartest brands are the ones that stay a step ahead of emerging investment trends. The best time to attract tomorrow's investors? Today.
Gen Z, defined as those born between the years of 1997 and 2012 are rapidly taking their seat at the table, and when it comes to their choice of investment, impact and sustainability have been repeatedly proven as areas of core concern.
Members of Gen Z are more likely to prefer buying sustainable brands and are willing to spend more to do so. This attitude extends to their investment preferences. Four out of five Gen Zers factor ESG into their investment decisions. 
Why Are Sustainable Investments A Core Concern For Gen Z? 
Focus on climate (28% of Gen Zers see climate change as a top concern) and an attitude of hope when it comes to individual impact (72% of Gen Zers expressed hope that responsible investing could improve sustainability outcomes) are defining qualities for Generation Z.
Research shows Gen Z really does have a different value system and set of expectations to their parents, with a focus on value, careful money management and aversion to debt. With this in mind, what are the factors driving the strong ESG focus observed in Gen Z investment decisions?
Cultural upbringing certainly has a role to play. e=Environmental and social justice have been at the forefront of their cultural consciousness as a generation. For example, 72% of Gen Zers, history's most ethnically and racially diverse generation, believe that racial equality is the most important cause for businesses and governments to currently address.
Gen Z also presents more demand for transparency and accountability - they have higher standards of the brands that they choose to support (whether this be through investment or simply day-to-day personal spending.) This extends to entire supply chains, not just the brand in question –  there's real scrutiny applied.
Finally, and perhaps most tellingly – Gen Z have the most to lose from a dying planet and failing society. They'll live to see the outcomes of decisions made by today's investments in much more than a monetary capacity…
Future Focus: What's Next For Sustainable Investments and Gen Z? 
40% of Gen Z are saying their investment decisions are driven by "companies with a purpose" so we can reasonably expect the focus on impact investment to stay true in the years to come. As their expected incomes rise, by some accounts as much as 140% in the next five years, the outlook for sustainable investing looks bright.
By 2025, it is expected that around 33% of all global assets under management would have ESG mandates. As a result, we can expect to see investment adapting to accommodate this demand – 19% of Gen Z use investment products that take ESG factors into account.
What else can we expect to see on the rise as a result of an uptick in Gen Z interest in sustainable investments?
Investment Outside of the Traditional Markets
Will Gen Z focus their attention on the traditional stock market, or look to invest in other models? Some predict that for this highly scrupulous generation, the fact that publicly traded companies are ultimately beholden to their shareholders means they can never truly put sustainability first.
The Washington Post suggests that we might instead see the growth of funds focused on 'transformative investing'. This would mean an increase in attention on community-level funding, with investments taking the form of loans to the businesses from traditionally disadvantaged or marginalised groups. Some examples include the Ujima Capital Fund in Boston and the US-wide Seed Commons fund network.
 
While returns on this type of investment would be at a lower rate than publicly traded companies, they could still see a surge in popularity amid Gen Z investors looking to make truly ethical and socially responsible investment choices.
Activist Investors 
Will a rise in the number of more "principled" investors lead to an increase in investment activism? Investment activism is said to occur when an individual or institutional investor acquires a controlling interest of a company, attaining the ability to push through their own agenda with regard to the way the business operates.
While activist investors are not always pushing for sustainable change (it can frequently just be movement in a direction that benefits them and their own ends) with Gen Z's focus on sustainability and ESG, companies who are not already doing enough in these realms should, at the very least, be mindful of the desires and intentions of their younger investors.
Environmental investor activism is growing in its prominence, with a new generation of investors learning from figures such as Larry Fink. Activism of this nature is about more than optics - "Stakeholder capitalism is not about politics," Fink, the CEO of Blackrock, wrote in this year's letter, published in January. "It is not a social or ideological agenda. It is not 'woke.' It is capitalism, driven by mutually beneficial relationships between you and the employees, customers, suppliers, and communities your company relies on to prosper."
With the exception of a (pandemic-induced) dip between the years of 2020 and 2021, ESG-related shareholder campaigns are increasing in number. According to a report by the Diligent Institute, between January and August 2021, 13% of ESG activist campaigns were successful, up from 11% the year before,, a market research firm focused on corporate governance. As Gen Z investors enter the arena, we can reasonably expect to see this trend continue in its upward trajectory.
Gen Z Exchange Traded Funds 
Finally, we can also expect to see more Gen Z led exchange traded funds, with a focus on sustainability. The ZGEN fund (information here) is a great example of this, and heralds a new approach which prioritises giving better education around investment to Gen Z and keeping them away from risky assets like meme stocks and altcoins.
Gen Z and The Future Of ESG - A Rocky Road Ahead? 
Although Gen Z are undeniably focused on environmental impact and sustainability, could they be becoming disenchanted with the concept of ESG as a framework for progress in these areas?
While ESG has been the approach taken by Baby Boomer and Millennial management, are Gen Z happy with the outcomes that they're seeing? And if not – can we expect them to maintain the same strategies in the future. The FA makes an excellent point when it notes that "more than a third of all assets under management are now in socially responsible or ESG funds, yet global emissions continue to increase." 
As the SEC calls for more clarity and regulation in the realm of ESG disclosure, will this be enough to change the minds of Gen Z and keep them aligned with the concept of ESG as a shorthand for good company practice?
How To Appeal To Gen Z Investors As A Sustainable Brand 
So, with Gen Z lining up to make their influence felt, let's explore some best practices to attract and retain their investment.
Digital-first for these digital natives
Gen Z were raised digitally, and as a result, it's important that their experience (when investment interest is expressed) is a seamless one. Reporting should be easily accessible, interactive and delivered in a format that meets their expectations.
Transparency in everything 
Gen Z will have questions to ask – but it's best to try to remove their need to ask them! Aim for total transparency in all aspects of your business when it comes to ESG goals – consumers are becoming more demanding and your future investors will want to be certain that there are no sustainability skeletons in wardrobes.
Full supply chain appraisal
Take a holistic approach to assessing your supply chain. Hold your partners to the same high standards you hold your own business to, and this will help to ensure that your claims around sustainability can be backed up to the hilt if challenged.
Honest, open ESG reporting
When it comes to reporting, don't wing it! Work with a reliable, specialised platform such as KindLink to ensure that you're correctly recording and reporting upon your ESG performance. To record impact-related data without limits, our ESG reporting platform offers the ultimate in flexibility.
A full spectrum of focus
E, S and G - don't just box tick with environmental trends. Gen Z cares deeply about sustainability but ethical and humanitarian work goes hand in hand with this, so a balanced but broad-range approach to your strategy will ensure you remain an attractive investment prospect.
In Conclusion: Prepare For a Future Of Sustainable Investments 
Gen Z represents a huge opportunity when it comes to sustainable investing – but it's important for businesses to remember that this opportunity comes paired with an uptick in scrutiny, and higher expectations! When it comes to ESG, Gen Z are set to be more demanding and exacting than any previous generation. As a result: you will need to win them round with real honesty and an authentic approach to ESG that is designed to make a tangible difference.