Thursday, November 24, 2022 - 23:01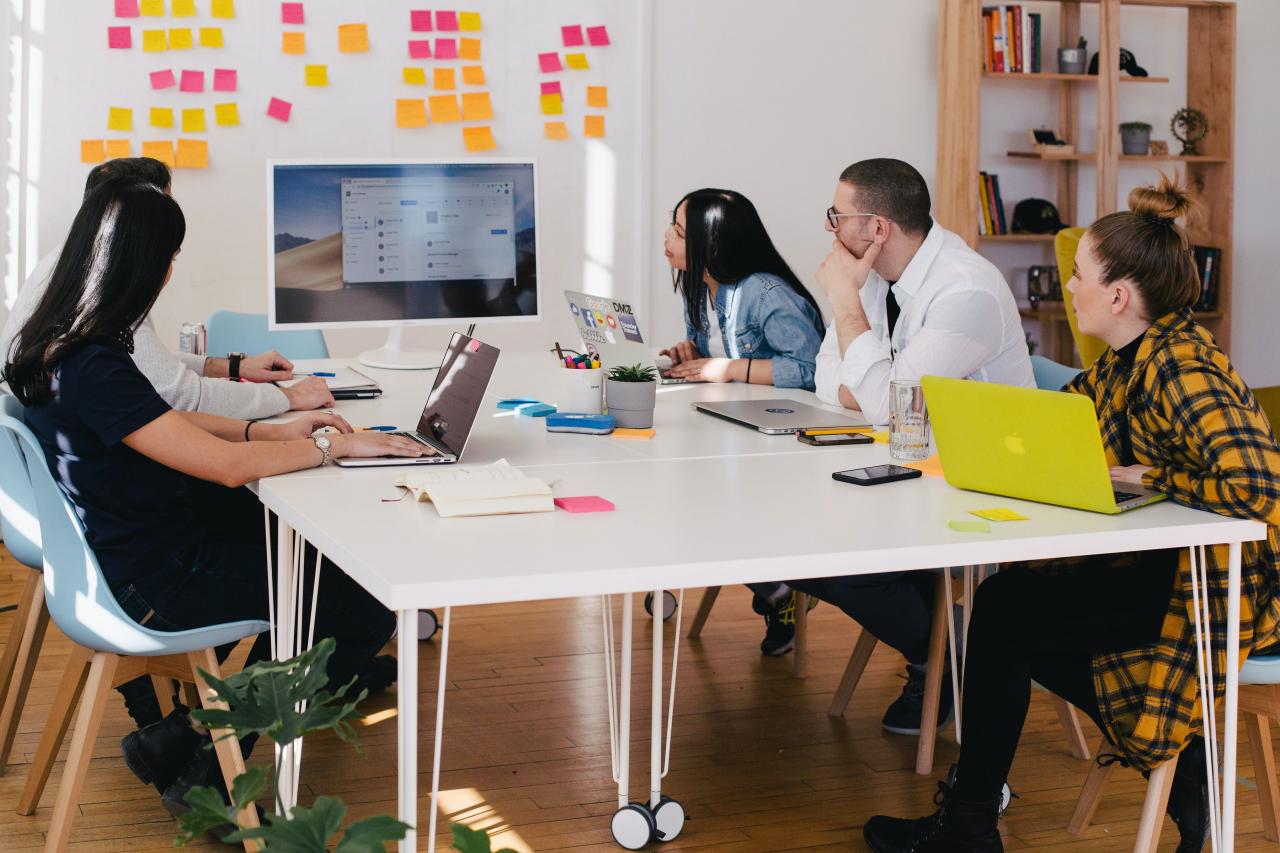 As we start to reflect on the impact that our businesses have made in the realm of ESG and sustainability in 2022, what trends should SMEs be aware of as we hurtle towards a shiny new year? In  this article, we'll explore some of the ways that you can achieve even more in 2023.
ESG and SMEs in 2023 
Let's start by asking ourselves what the ESG landscape looks like for SMEs in 2023. The short answer is – increasingly significant. While ESG has traditionally been associated with larger businesses, there's a growing expectation (from customers and investors alike) to see ESG representation in businesses of all sizes - ESG is no longer the preserve of household name brands and multinational corporations.
As a result, SMEs can expect to see the upward trend that ESG is experiencing continue in the coming year. The expectation for businesses of all sizes to do more (and to do better) is going nowhere. As a result, we can reasonably expect to see more businesses doubling down on their commitments, and as "a rising tide lifts all boats" - competitors will also be raising their game.
In short - 2023 is the year to get on top of your ESG. SMEs who have yet to pull together a clearly communicated strategy when it comes to ESG and sustainability will rapidly fall into the minority, and stand out for all the wrong reasons. Those who move decisively have everything to gain.
Let's take a look at some of the key trends that SMEs looking to up their game may benefit from focusing on in 2023, and beyond.
1. End Reliance On Carbon Offsetting 
While carbon offsetting has long represented a marketing shorthand for "we're doing our bit for the environment as a company," SMEs may find themselves doing well to avoid too much reliance on this sustainability strategy.
Increasingly, carbon offsetting is coming under closer scrutiny from the environmental sector, with ClimateSeed noting that "some consider it as another entry door to greenwashing and false advertisement." Many see the practice as a "cop out" by businesses who should be doing more to reduce their carbon footprint at source.
As is so often the case in instances like this, the effectiveness of carbon offsetting is not a black and white issue. It is, however, a fact that not all carbon offsetting is created equally. While we most commonly associate carbon offsetting with tree planting initiatives, there are many different schemes that businesses can buy into, from renewable energy projects (such as the Bokhol Senegal Solar Project, which provides 160,000 people with access to renewable energy, saving the government $5 million a year and creating local jobs as carbon credits are sold) or Waste-To-Energy projects.
The takeaway message for SMEs in 2023? If you want to stand out, do more than the standard carbon offsetting promises. Announcing that you offset your carbon footprint is a start – but do better, tell your customers the "how" and the "why" of your chosen method. Do your research –  there's so much more that can be done when it comes to carbon offsetting, and consumers are already becoming acclimated and desensitised to the more standardised schemes.
2. Full Spectrum ESG 
SMEs wishing to excel in the field of ESG next year must also consider the growing need to balance out their ESG initiatives. ESG stands for Environmental, Social and Governance, and all too often the strongest focus falls on the more alluring "E" component. While ESG and sustainability are intrinsically linked, there's more to the practice than planting trees with every purchase.
Why are brands typically drawn to a closer focus on the environmental aspects of their ESG strategy? While saving the planet is a relatively unproblematic corporate aspiration, Social and Governance issues typically have more potential to court disagreement and controversy. 
Regardless of this, social justice issues are now at the forefront of the consumer consciousness – and, as a result, it's time for brands of all sizes to take a clear stand on these issues, and communicate their intentions faithfully. According to recent research, "more than two-thirds of consumers want companies to become more involved in social and political issues."
What should SMEs remember going into 2023? There's generally a need for more balance in ESG strategies. When correctly planned, many aspects of E, S and G initiatives are interconnected and complementary, so this doesn't need to be the case for your SME going forward.
A great way to take action today — look at your volunteering program and seek ways to get your workforce more connected to the causes that they support on a human level. KindLink's corporate volunteering platform can help streamline this process and increase participation and engagement with your volunteering program.
3. A Head Start On Mandatory Carbon Reporting
In 2023 and beyond, the spread of mandatory carbon reporting is expected to continue. From the SEC proposal that pushed for mandated reporting of carbon emissions to enhance and standardise climate-related disclosures for investors through to the new "Lieferkettensorgfaltspflichtengesetz" law linked to the the German Supply Chain Act, which will see companies with over 3,000 employees required to identify and mitigate the sustainability and ESG risks within their supply chains.
The trend that we're seeing for carbon reporting and labelling is set to continue well into and beyond 2023, and this focus will only get more intense – even SMEs who are not currently mandated should be looking at ways to get a headstart on reporting, as this requirement is likely to come all businesses to a greater or lesser degree at some stage.
Remember the power of data when it comes to reporting these aspects of your business as a SME. Accuracy is everything – without this, you have no integrity and without integrity, you cannot build trust. Prioritising the establishment of a recording and reporting system that can scale along with your business (whilst also meeting the growing regulatory demands) will be essential for ESG success in 2023 and beyond.
4. Radical Transparency 
Another growing trend to be aware of as we head into the new year is ESG transparency – reporting openly on the good, the bad and the ugly. Whereas many businesses feel reticence when it comes to being open about the work that they're doing towards ESG and sustainability (for fear of being held to higher standards or accused of hypocrisy), increasingly there's a more lenient and supportive public attitude towards such work, with an emphasis placed on progress over perfection.
People will increasingly applaud a brand doing their best and being honest about shortcomings (but will still tear down a brand performing token gestures as a PR exercise. A great example of this comes in the form of BooHoo's sustainability collaboration with Kourtney Kardashian. This was quickly recognised as greenwashing, as the fast fashion retailer has a long way to go in many other aspects of their ESG strategy, and had recently come under strong criticism regarding employee rights and working conditions.
Supply chain transparency will also be key – addressing underlying issues that have been pushed down the supply chain sooner rather than later will be key for brands of all sizes in 2023 as everyone will be under more scrutiny.
5. Digital Transformation Of ESG 
As readers may have noted at this point in the article, most of the trends emerging for ESG in 2023 revolve around better recording, reporting and communication of impact targets and progress. In order to make this achievable, sustainable and, ultimately, scalable for SMEs, a digital solution is required to maintain momentum and accuracy when it comes to ESG.
KindLink is feature-rich ESG platform, designed to benefit businesses at all stages of growth, aiding and enhancing your SMEs operation by uniting your employees, and giving you greater control over your data.
From collecting data, through to engaging your stakeholders and clearly reporting to investors, KindLink brings together all of the key features required to run a successful ESG strategy in a transparent and compliant manner. Learn more about how we can help you get ahead in 2023 by booking a demo.
2023 and Beyond: ESG Trends Here To Stay
To summarise the general direction that ESG is heading in for 2023 — actions, not words, and taking a "belt and braces" approach to the strategy that you employ. SMEs like yours are in the strongest position to benefit from improvements made while still at a manageable size – impact can then grow as your business grows.
For those SMEs ready to act, some significant opportunities await in 2023. ESG will remain a key concern and a great platform on which to differentiate your business from your closest competitors, all while doing the right thing for people, planet and profit.

Wondering what your ESG report should include? Find out what you should be including and how it can be used.