Friday, September 10, 2021 - 13:18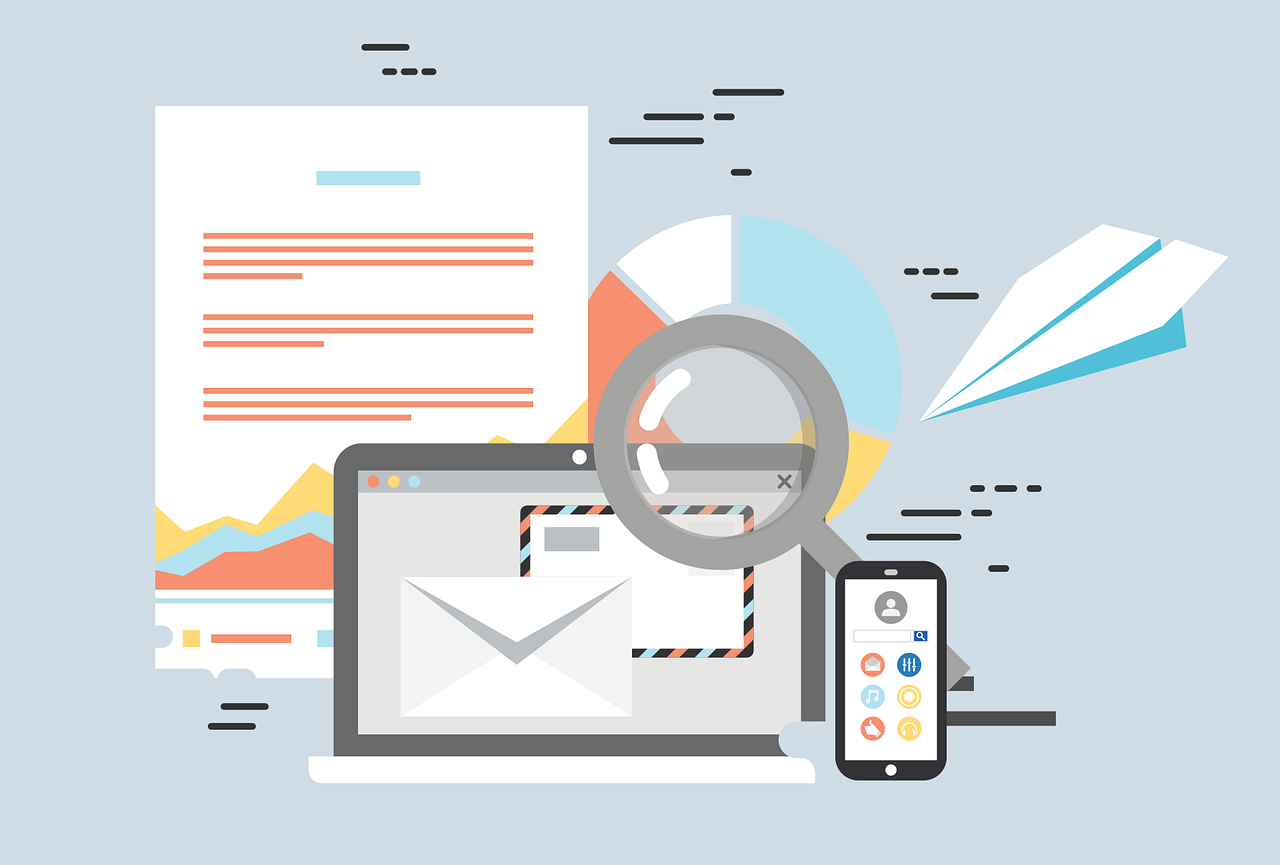 With Virgin Money Giving announcing its closure, many charities are looking for alternative fundraising platforms. 
The clock is ticking. Non-profit organisations need to find cost-effective, user-friendly solutions ahead of the 30th November 2021 when Virigin Money Giving will cease to operate. Without a new platform, their fundraising efforts are at risk of being impacted, disadvantaged (or even grinding to a halt.)
When it comes to fundraising platforms, there's plenty of choice on the market, so it's important to carefully consider the various options to meet your charity's unique requirements.
We've compiled a list of comparable providers – and to make things even easier, we've only included platforms with features that are comparable to those offered by Virgin Money Giving (as well as some that go even further.)
Let's explore some alternative platforms to Virgin Money Giving...
Created by the Charities Aid Foundation (CAF), CAF Donate helps more than 6,500 charities to fundraise online and process donations. They typically cater to small-to-medium charities – and in 2018 alone, they raised more than £27 million for UK charities.
In terms of functionality, CAF Donate enables you to create online donation forms and buttons, and easily integrate these into emails, websites, social media pages and more. In order to access the full range of features, you'll need to register for CAF's reporting tool, CAF Charity Dashboard. You'll then be able to access detailed campaign, donor and donation reports.
When it comes to fees, CAF Donate has a fairly unique approach, forgoing all monthly charges. Instead, they offer a staggered fee that's dependant upon the type of donation. One-off donations attract a 3.6% processing fee, and this drops to 2% for regular donations (with a £1 set-up fee for new direct debits.)
What charities receive for a £10 donation:
Processing Fee: 3.6%
Gift Aid: If applicable
Service Fee: None
Total to Charity: £12.05
Founded in 2015, KindLink is one of the top providers of charity fundraising and software in the UK. The platform services over 2200 non-profits and it's popularity doubles every year. KindLink non-profit platform is free for charities and is managed by the KindLink Foundation, a registered charity (no. 1177210). It does not take any fees or commission from your donations.
KindLink achieves this by employing a unique business model. It provides all it's services for free to non-profits and charges corporate clients an annual fee for using its platform for managing and promoting Corporate Social Responsibility.
In terms of functionality, KindLink for charities offers the standard fundraising platform features and much more. The system is built to service all internal charity operations - non-profits can enable online donation forms and buttons, sell raffle tickets and events, easily integrate in websites, social media pages and others. International and recurring payments are also supported. In addition, the platform offers supporter and beneficiary CRM, Automated Gift Aid reporting integrated with HMRC, Donor and Corporate engagement tool, Project Management, Volunteering Marketplace, Pledge management, and other features.
Regarding fees, as mentioned above, KindLink does not charge anything for the service and offers it as a philanthropic benefit via KindLink Foundation. The company partners with Stripe which charges the fees listed below. Stripe also charges an additional £1.5 per active month fee and 10p per payout. 
What charities receive for a £10 donation:
Processing Fee: 1.45%+14p
Gift Aid: Yes
Service Fee: None
Total to Charity: £12.21 (highest in this list of providers)
DONATE™ provides a range of mobile and contactless fundraising tools for charitable organisations looking to expand their fundraising capacity. Run by registered charity National Funding Scheme, DONATE™ launched in 2013 and provides an integrated platform that offers convenient, seamless individual giving by harnessing SMS text, contactless and mobile web.
Additional functionality includes text-raffle and full charity auction capability. With a strong focus on keeping things seamless and intuitive, DONATE™ has some impressive stats to back up its offering, with some case studies showing totals raised being boosted up to 17x.
With regard to features, the platform facilitates real-time reporting, integrated across text, web and contactless donations, as well as fundraising and PR support and access to case studies.
What charities receive for a £10 donation:
Processing Fee: 4.5%
Gift Aid: If applicable
Total To Charity: £9.55
For charities looking to maintain direct supporter relationships (a strategy that is known to boost donations,) Enthuse effectively allows you to run your own fundraising platform on your website. Their solutions can be customised to reflect a cause's branding and individual organisations are in control of the data generated.
Enthuse offers a range of paid-for packages, and charges some extra fees for access to additional online fundraising tools. These vary, depending on whether you are creating a new, hosted website or integrating donations within a pre-existing website.
When it comes to flexibility, there's the opportunity to request or suggest that donors cover part of the transaction fee. Additional features include event fundraising management, customised corporate fundraising, bespoke data management, and access to a community fundraising portal.
For a full list of fees, visit the Enthuse website.
What charities receive for a £10 donation:
For fundraising and donations products together:
Processing Fee: 0%
Gift Aid: Yes
Service Fee: 1.9%+20p
Total to Charity: £11.98
Global Giving is a non-profit organisation that facilitates free fundraising web pages, in addition to a "matchmaking" service, whereby charities can access corporate fundraising and CSR initiatives. 
Running for close to 20 years, the platform has raised an impressive $421 Million and enabled 24, 000 projects. The platform also offers corporate and match-funding opportunities, as well support, tools and a range of training resources for charities.
Global Giving community membership is free (no application or subscription fees are required.)  A non-profit support fee on donations of between 5-12% is taken instead. A 3% processing and transaction fee is also applied.
With an active commitment to raise more money than they take in fees, for every $1 that goes to Global Giving, an average of $2 is raised for the cause. Features available include matching funds, bonus rewards, corporate partner donations, marketing efforts and gift cards.
What charities receive for a £10 donation:
Processing Fee: 3%
Gift Aid: Yes
Service Fee: 5-7%
Total to Charity: £11.25
A well-known name in the fundraising game, GoFundMe leverages a partnership with PayPal Giving Fund to deliver funds. Processed by PayPal and GoFundMe, donations are then sent to the PayPal Giving Fund – a non-profit organisation that collects and distributes them to the chosen charity. 
Running since 2010, GoFundMe has raised over $5 Billion, for 2 million individual giving campaigns. Their charity directory contains all charities registered with the UK's Charity Commission, and funds are passed automatically to the charity by PayPal Giving Fund.
GoFundMe ensures that 100% of Gift Aid due reaches the charity in question (something that sets them apart from many other platforms.) Since November 2017, GoFundMe has also dropped the 5% fee on each donation for US, Canada, and UK individual campaigns.
In order to make up for this shortfall, they request tips from donors to support their ongoing work and website. It was a visionary move - and once which many other platforms have since implemented in their own fee structures.
Another big plus of the GoFundMe platform is the agility and speed it offers with regard to getting fundraising campaigns up and running – especially helpful for smaller teams. The recently launched (and free to use) GoFundMe charity fundraising platform offers a helpful 'donate anywhere' button integration, and the ease and accessibility of this feature look set to help many more charities succeed in the future.
What charities receive for a £10 donation:
Processing Fee: 2.9% + 25p per transaction
Gift Aid: Yes
Service Fee: None
Total To Charity: £11.96
One of the original players in the game – JustGiving continues to represent a popular choice for many charities, currently supporting 22 million users around the globe.
JustGiving aims to provide a "one-stop-shop" for charities looking to optimize their fundraising, with a wide range of features (from donate buttons and fundraising pages to widgets and APIs) available.
When it comes to pricing, UK charities pay a monthly subscription fee of £15 + VAT or £39 + VAT. Other fees vary depending on the country, but the calculation we've given below reflects the UK charges.
What charities receive for a £10 donation:
Processing Fee: 1.9% + 20p
Gift Aid: Yes (5% charge)
Service Fee: none
Total to Charity: £12.11
Localgiving positions it's offering towards charities, community groups, and non-profit companies. It enables organisations to receive one-off and regular donations, as well as facilitating crowdfunding campaigns and fundraising for an unlimited number of projects.
In 2020, Localgiving generously provided over £2 million in additional funding for its members through grant programmes and match funding campaigns. In addition to these grants and match funding, members can also benefit from fundraising competitions, free training opportunities and expert fundraising support.
What charities receive for a £10 donation:
Processing Fee: 1% plus 16p for debit cards
Gift Aid: Yes
Service Fee: none
Total to Charity: £12.11
(Membership fee: £80+VAT per year)
The Big Give is a match funding platform that has helped more than 10,000 charities in the UK to date. 
Well known for running the UK's biggest online match funding campaign, The Christmas Challenge, they help charities to optimize fundraising by developing their skills and sharpen up their positioning to best represent their cause.
Accounts are free to set up and incur no monthly charges. Donation fees are processed through their own website via Stripe.
What charities receive for a £10 donation:
Processing Fee: 1.9% + 20p
Gift Aid: Yes (4% fee)
Service Fee: No
Total to Charity: £12.01
Offering a completely free service, Total Giving lives up to its name and currently supports charities. Aside from the obviously appealing aspect of no signup fees or ongoing charges, Total Giving also processes all donations internally, sending funds raised directly to the charity itself.
What charities receive for a £10 donation:
Processing Fee: 1.3%+20p
Gift Aid: Yes
Service Fee: No
Total to Charity: up to £12.17
If you're looking for an alternative to Virgin Money Giving, we hope this rundown has given you some clarity on the many options out there. While it's not a decision you should rush, with the deadline for re-platforming fast approaching, an informed choice should be made as quickly as possible.
For advice on how to best select a platform and to earn more about KindLink's free non-profit donations and fundraising software, please don't hesitate to get in touch.