Wednesday, March 2, 2022 - 10:38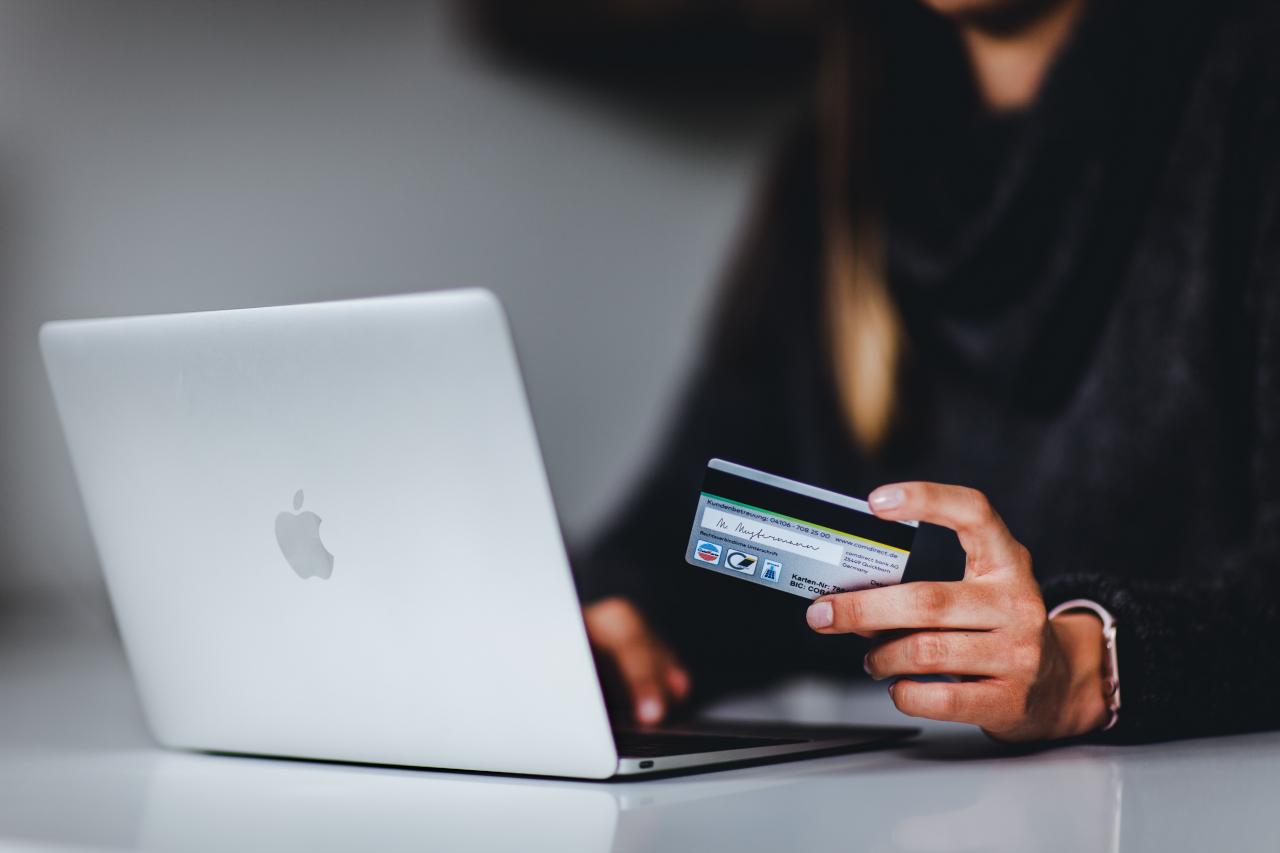 If you're running an ecommerce brand, you'll be well aware of the growing prominence that CSR holds within the sector. We're seeing increasing numbers of online retailers aligning their marketing to a more ethical "mission-led" position – and CSR has an important contributing role to play.
While it's often perceived as a "greener, cleaner" alternative to traditional retail, as an industry, ecommerce has a considerable environmental impact. This makes sustainability for corporates operating within the ecommerce space a hot topic – and one which has the potential to be a powerful differentiator. Similarly, with complex fulfilment models, the opportunity for CSR in global supply chains associated with ecommerce is significant.
As an ecommerce retailer, you might be wondering how to improve your CSR reputation. The goal is to successfully implement CSR practices into your everyday ecommerce business practices, but also to ensure that this effort is appropriately reflected in the way that your audience perceives you – after all, the modern conscious consumer wants to reward the brands they see as "doing the right thing" with their support!
In this article, we'll explore some of the ways that ecommerce businesses can improve their CSR performance and reputation. As we work through the various recommendations, we'll be benefiting from the experience of Katharine Aisworth, Head of CSR at Smart Box UK. For the last two years, she's been working on sustainability within the company, and more recently, as they've expanded, her role has evolved to include bringing together all elements of CSR for the company.
CSR and sustainability for corporates within the ecommerce space has never been more important. Read on for more advice on how to improve your CSR reputation through a tangible, well-considered strategy.
1: Sustainability: The Gap In The Market  
Although awareness of the benefits that CSR represents is growing, putting a robust sustainability strategy in place still represents a good differentiator for ecommerce businesses in terms of promotion and marketing. And with the global pandemic having accelerated the development of the sector by as much as five years, there's never been a better time to stand out from your closest competitors.
Many online retail businesses (especially DTC "direct to consumer" brands) are making sustainability and CSR a core part of the mission-led business model. 4Ocean is a great example of a brand embracing the trend of CSR in global supply chains, selling a product created from recycled materials and funding the removal of ocean plastic pollution. On a larger scale, Allbirds are well known for their commitment to sustainable practices, supporting a wide range of initiatives from renewable energy to regenerative agriculture.
These brands report feeling "well-positioned" to ride out the ups and downs of the market as a result of their sustainable business models, which are so closely entwined with their CSR practices that the two can't really be separated.
Head of CSR at SmartBox UK, Katharine Aisworth also recognises the value in being seen to be a proactive innovator when it comes to sustainability – "The thing that is probably driving CSR forward at SmartBox at the moment is sustainability more than anything else. We are trying to lead the way in the industry on sustainable issues. There is nobody else as far as we know, in our space, doing any work in sustainability."
The takeaway is clear: as an online brand, get ahead of the competition with a clear stance on sustainability, communicated across all of your digital channels.
2: How To Improve CSR Reputation As An Ecommerce Business (And Why You'll Want To.)
For some years now, the reputation of CSR as a general business strategy has been rising. By putting a robust CSR strategy in place, businesses of all kinds can expect to see better staff satisfaction and retention, more investment interest and an uptick in customer loyalty and support
In the case of the ecommerce industry, the benefits are especially well defined. Ecommerce is a fast growing and highly competitive space. As a result, many advertised job vacancies are chronically underserved in terms of suitable candidates (especially within the technical development space.)
Ecommerce businesses with exemplary CSR reputations can expect to represent more of a draw than those perceived to be doing little in terms of "giving back" – and will certainly represent a more appealing employment opportunity for the Millennial and Gen Z candidates that are likely to have the best aligned skill sets and experience for the ecommerce industry. The same can be said for the younger generation of impact investors. 
Of course, to be successful here, a strong CSR strategy must be clearly defined and communicated across all employer branding and the wider recruitment strategy. Read more about how to accomplish this here.
There's also a growing awareness of ecommerce's negative impact. During the pandemic the sector saw huge growth, but people also became more attuned and attracted to the concept of shopping locally and "supporting small."  As a result, ecommerce brands need to take extra measures to demonstrate, clearly, that they're putting real effort into mitigating the negative impact of their operations (especially when it comes to emissions) and giving back to society in a positive manner. 
When it comes to how to improve CSR reputation as an ecommerce business, we'd argue that success constitutes a three part formula:
Measure your impact

Set goals for improvement

Communicate your progress
 This can be repeated, ad infinitum, in order to see progressive change and improvement.
3: Sizing Your Carbon Footprint As An Ecommerce Company 
The carbon cost of online retail is often overlooked. With hosting happening "in the cloud" – it's easy to assume that there's no physical environmental impact associated with getting our retail therapy fixes online.
However, digital carbon footprints are very real – and, as ecommerce scales, increasingly significant. Huge data centres power the internet and our browsing habits. The internet's contribution to global emissions is 3.7%. To give some context, global aviation industry produces around 2.1%. 
If you're serious about improving your CSR reputation as an ecommerce brand, it's important to get a clear understanding of your operation's digital carbon cost. With accusations of greenwashing commonplace in today's market, carbon footprint represents a solid and dependable metric that you can track real improvements against. This is so important when it comes to implementing a transparent CSR strategy that people will have faith in. Katharine Aisworth concurs – "or sustainability, it's easier to define very objective, very specific science based targets. So once you've measured your carbon impact, you have a very clear number to attribute to your impact. And you can then set yourself targets, whether that be to make a percentage reduction of your overall impact or to potentially target specific areas of your footprint to to focus on."
The good news is that plenty of solutions have evolved alongside the clear need for businesses to get a better handle on their carbon footprints. Many ecommerce apps can help you measure and actively reduce your carbon footprint as an online retailer – learn more about some of the best solutions here. 
4: Total Transparency: How To Achieve Clear External Communication
Getting well-defined, clearly measured CSR and sustainability policies in place is an important endeavour for any online brand – but communicating your intention, aspirations and success within these areas is equally important. The need to achieve clear external communication is especially pertinent for a digital brand, which sees all interactions with its audience play out digitally.
How can ecommerce brands convey authenticity and purpose through online channels? KindLink can help. From clearer tracking of your CSR success metrics, intranet widgets and powerful social integrations to a fully-fledged platform supporting sustainability for corporates, helping you to showcase your success to internal and external audiences – KindLink has a range of CSR tools to help ensure your hard work doesn't go unnoticed.
When it comes to the cadence of reporting, don't feel you need to wait for a significant milestone to talk about your activities. In terms of best practice for ecommerce businesses, remember that you have an audience ready and receptive to regular messaging, and a wide range of digital channels to help you accomplish this. Remember, it's important to show progress over perfection.
Katharine Aisworth agrees –  "I think the number one thing has been not to let perfection be the enemy of the good. By which I mean (and I think this is an issue that you can come up against, especially in sustainability) is that it's a bit frightening and you want to get it right. And everybody has a strong opinion. And sometimes, when you strive for perfection (when it has to be the right answer from the beginning - you have to get it perfectly right or the whole thing's a failure) it can actually stop you from making progress."
Transparency and openness when it comes to your CSR policies can only have a beneficial impact upon your brand's reputation. This will help to bolster brand trust – and as a result, brand loyalty and customer lifetime value – a key ecommerce success metric.
5: CSR in Global Supply Chains: The Future Of Sustainability For Ecommerce
As an ecommerce retailer, a huge part of your operational efficiency is governed by your supply chain. The pandemic threw the fragility of these systems into the spotlight, and really showed to our customers (in the form of out of stock items and long delays) the extent to which online commerce relies on these systems.
As a result, consumers are increasingly aware (and critical) of the underlying elements of your business. When it comes to ecommerce, the online front you present to the world is the tip of the iceberg – a huge number of moving parts come together to make sales possible. However, there are significant opportunities to go to the very roots of your online retail business and apply CSR and sustainability principles to every aspect of your operating model. 
From product sourcing (using recycled materials or supporting disadvantaged communities in the production process) through to greener transportation, efficient distribution (using AI to aid the intelligent stocking of variously located warehouses) and sustainability within your office and storage environments – you have the chance to apply CSR strategies holistically to every element of your ecommerce business.
Making (and communicating) these "behind the scenes" improvements goes beyond simply doing the right thing for the planet – it's also a great way to build a rapport with your customers, and to find new ways to engage them with your brand story.
Ready to improve your CSR reputation as an ecommerce brand?
When it comes to ecommerce, there's every reason to take a proactive approach when it comes to CSR and sustainability. From attracting the best talent within a competitive recruitment market, to retaining and engaging those staff, winning impact investment and showing that all elements of your business, from supply chain through to customer experience have been optimised with CSR and sustainability in mind – the opportunities are vast.
Conscious consumerism is growing when it comes to online shopping – but with so much choice at the click of a button, there's a growing need to be the leader in your vertical when it comes to the "best" choice, and your CSR reputation has a growing impact here.
 
See how KindLink can support the way you communicate your CSR initiatives to employees and consumers – book a demo today.