Thursday, November 28, 2019 - 14:59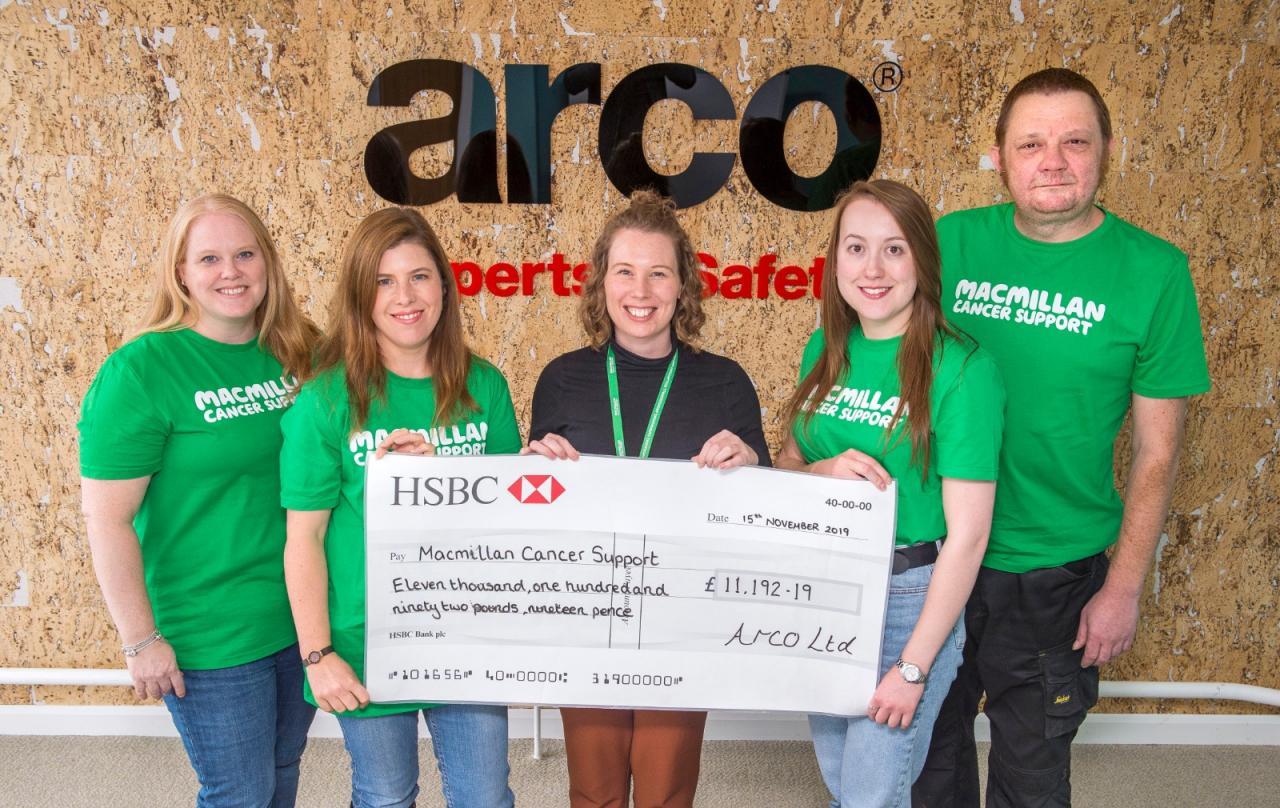 Safety specialist Arco raised over £11,192 for Macmillan Cancer Support, lifting the total amount the company has raised to £179,505 in the 14 years it has supported the 'World's Biggest Coffee Morning' initiative. 
Arco employees from across its numerous office sites and retail stores decorated workspaces and undertook a variety of fundraising activities such as: department coffee mornings with coffee and cake, playing fun interactive games, undertaking fitness classes and competing in pool tournaments. 
Karen Narey, Campaign Manager for Arco said, "We have supported Macmillan for the past 14 years and our colleagues across the country always get involved to raise money for this excellent cause. This year's total of £11,192 is a real collective effort and I would like to thank everyone at Arco for getting involved." 
 
Arco is a top UK products and services safety company, with a core purpose of keeping people safe at work. It distributes a range of over 170,000 quality assured, branded and own brand products, including personal protective equipment, workwear, safety footwear, gloves, workplace safety and hygiene products. It also provides professional services encompassing training, consultancy and site services.  
Headquartered in Hull, Arco has sales of over £295m and employs approximately 1600 people nationwide.