Monday, February 27, 2023 - 10:34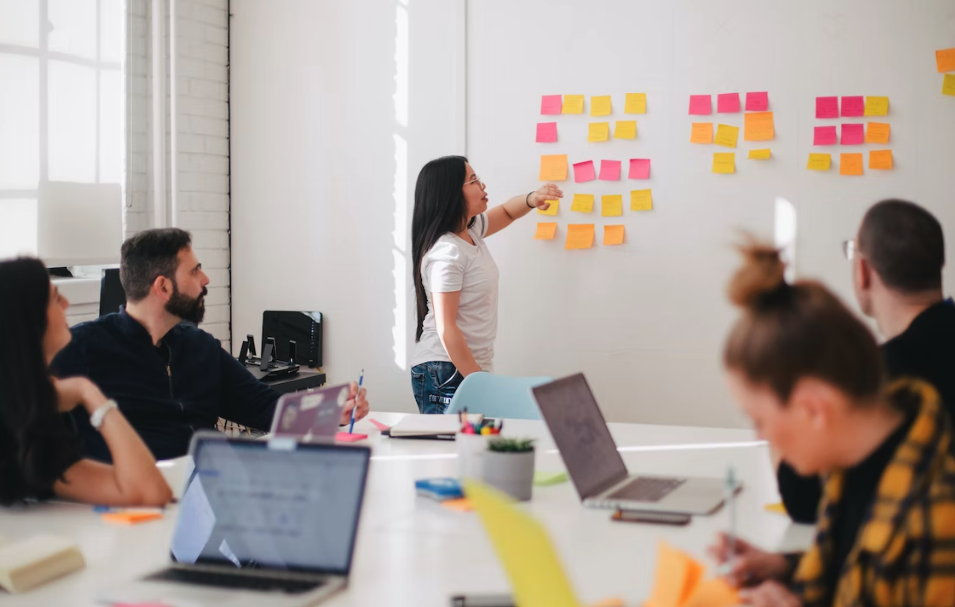 By now, the vast majority of switched-on businesses have recognised the value and importance of ESG. From encouraging investment to boosting employee engagement, the benefits that a solid ESG strategy brings (beyond simply making the world a better place) are considerable.
You know the value of ESG – it's why you've taken the incentive to seek out this article. Perhaps you've found yourself in the frustrating position of recognising that your strategy is not firing on all cylinders? In this article we'll ask, what does a failing ESG strategy look like – and what can be done to fix these issues?
Here are eight reasons your ESG strategy is failing – and the remedies.
1. You don't know how to measure your impact
The Problem
We're starting with an all-too-common issue. Many organisations struggle with applying measurable goals and targets to their ESG strategy – especially in the Social and Governance elements, which can feel less quantifiable. This problem can be incredibly demotivating. If you're not measuring your impact, it's impossible to recognise real progress. It's also very hard to course correct when progress isn't being made. Additionally, it is harder to maintain employee engagement and internal support for ESG when you aren't putting clear parameters around what constitutes true success and are unclear on the reasons why you've selected these goals.
The Fix
Consider accessing sector specific standards, and working to create a framework of measurable data points that will enable you to map and communicate progression when it is made. We write about the process here. By looking at sector specific factors, you'll stand a much better chance of establishing a more relatable benchmark for performance, which can help guide your goal setting process in the short and longer term.
2. Your employees are disengaged 
The Problem
Perhaps it feels as though your team is going through the motions and not getting involved in initiatives which rely upon participation (i.e. volunteering schemes.) If this is the case, then it's highly likely there's a disconnect and perhaps even some brewing resentment around the initiatives that your strategy is promoting. You're not "selling" ESG in the way that you would like to and, as a result, it's impacting your ability to get results.
The Fix
In order to reverse this frustrating situation, the critical action is to remove barriers to participation wherever possible. This can be achieved through a diverse range of opportunities for involvement (i.e. ones that will work for remote employees or those with caring responsibilities outside of work) and clearer communications (more on this later…) If you're looking for more ideas regarding ways to get your employees feeling fired up and fully engaged when it comes to ESG, we'd like to point you towards our recent article on the topic.
3. You haven't reviewed and readjusted 
The Problem
As ESG becomes an increasingly important and nuanced business practice, an annual "rinse and repeat" won't cut it when it comes to developing a winning strategy. If you're not taking the time to reevaluate your strategy, year on year, you're playing a risky game. A year is a long time in business – big changes can happen in this time frame. In the last few years alone we've seen pandemics unfold, immense social justice movements erupt, and countless environmental disasters. Your strategy needs to be aligned with these seismic shifts. ESG needs to be relevant within a modern context and, at the very least, should be fine tuned in response to your yearly ESG report results.
The Fix
It is essential to create a regular cadence for review. This practice should consider the various different sources of information you can draw from. This might mean, for example, that you survey employees and customers, or work with accredited external experts. Make this review a non negotiable element of your annual ESG strategy cycle.
4. You've underestimated the importance of  communication 
The Problem
You're not seeing your ESG strategy have the impact you'd like when it comes to your employer branding and corporate reputation. You feel like achievements go under the radar and this is having a negative impact on your ability to build support and momentum around initiatives. You don't have a proper plan in place when it comes to communications around your ESG activities - internally or externally – and it's starting to erode the effectiveness of your strategy.
The Fix
Rethink the way that you approach and facilitate the internal and external communication of your ESG strategy. A dedicated ESG platform such as KindLink can go a long way into helping here, by broadcasting ESG content to your internal communication channels (Slack, Teams etc) and by empowering your employees to connect their social channels and tell their own stories about the way that ESG activities have improved their employment experience. Additionally, via the "Impact Stories" feature, organisations that your business has helped or supported can also communicate their experience.
5. You're trying to do too much 
The Problem
Perhaps you're simply "in over your head" when it comes to your ESG strategy? There's a very real temptation to bite off more than you can chew when it comes to ESG aspirations - have you created a "dream" strategy that is unachievable and unrealistic? Are you setting yourself up for failure?
The Fix
Reframe your ESG strategy around your existing core competencies as a business. Play to your strengths (or address your most pressing weaknesses, if these present a bigger threat!) Success should be attainable – it's more motivating and sustainable in the long run.
6. Your focus is unbalanced 
The Problem
This is another very common failing when it comes to ESG. Many ESG strategies place a top heavy focus on Environmental issues, and by extension, end up playing down Social and Governance. It's easy to see why this is so often the case – Environmental aspirations are typically less controversial and easier to measure progress in terms of quantitative progress/ As a result, your ESG reports can end up severely unbalanced. Even more concerning, you may also be brewing bigger Social and Governance issues down the line, with your focus and attention elsewhere.
The Fix
Be mindful of a good balance between all factors that make up ESG. Redraft your strategy around the need to make tangible progression across the board, and ensure everyone involved knows why this is so important for the long term success and authenticity of your strategy and reputation.
7. You see ESG as a competition 
The Problem
More issues that can arise when you see ESG as an opportunity to "point score" or differentiate from your competition. This attitude can breed some very real problems, most commonly a focus on quick wins or "headlines" over the slow, steady progression that a solid ESG strategy will typically encourage. Glory hunting in this way can backfire – it's all too easy to come across as disingenuous and disconnected from the true purpose of your ESG objectives. 
The Fix
Look for opportunities to collaborate with others when it comes to your ESG activities and progress. You can learn from and teach others in equal measure. ESG is ultimately all about your positive impact, not what can be gained, and this approach helps to show the authenticity of your strategy and thinking.
8. You haven't digitally evolved 
The Problem
A modern ESG strategy demands a modern digital solution. If you're not working with a purpose built ESG platform, then chances are you're already experiencing many of the issues we've listed above! Poor communication, barriers to entry, hard to track progress, no clear goals, time-consuming report compilation… All of these issues can arise when an organisation expects their stakeholders to communicate and engage via a clumsy range of ad hoc solutions – and engagement has not evolved much beyond a poster by the coffee machine…
The Fix
In a word: KindLink. Our dedicated ESG platform is designed from the ground up to integrate beautifully with your established channels of communication. It empowers your employees to create their own charitable initiatives, makes keeping track of multiple KPIs and metrics easy and allows you to get a real measure of the progress you're making when it comes to the evolution of your strategy.
Fix Your Failing ESG Strategy and See Some Real Results
ESG represents a true force for good – for businesses, and for the world. To see the true benefits and impact that the practice can bring, it must be underpinned by a well-considered strategy and infrastructure, balanced by regular review and a growth mindset. 
KindLink provides the perfect base on which to build up a sustainable, successful ESG strategy that you know won't fail – solid, scalable, digital foundations that enable transparency, authenticity, fantastic internal and external communication, and above all – real positive impact.
Ready to transform your ESG strategy? Book your KindLink demo today.