Wednesday, October 27, 2021 - 14:22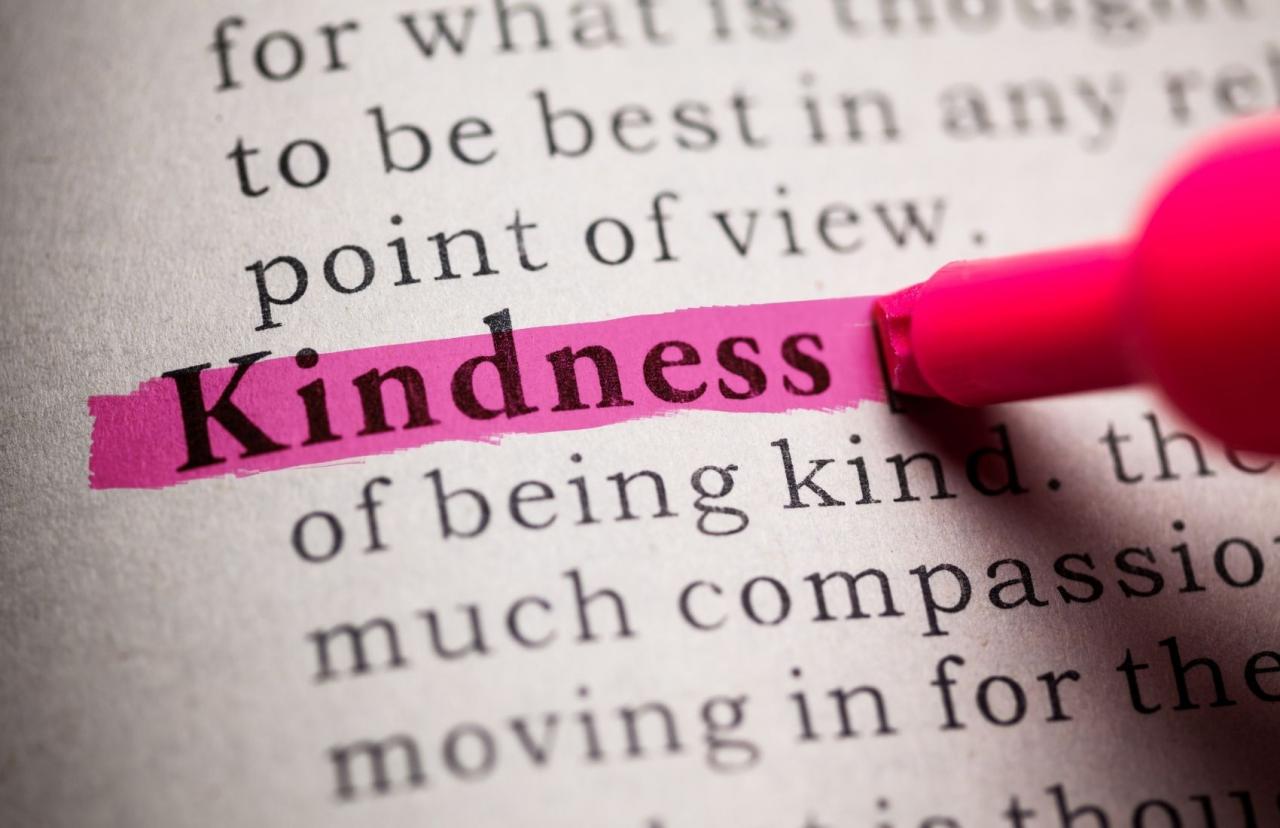 Even before the exaggerating influence of Covid-19, the importance of CSR for businesses was rising. An estimated 90% of companies on the S&P 500 index published a CSR report in 2019, up from just 20% in 2011. Today, CSR policies represent a key way of communicating and actioning core brand values – important for employee engagement, but also for recruitment and general public reputation.
Statistics suggest that adherence to a well-considered CSR strategy is about more than optics – it also portends the future of investment interest. 41% of millennial investors put a significant amount of effort into understanding a company's CSR practices, compared to just 27% of Gen X and 16% from the baby boomer generation (source.)
If you're looking for a CSR platform to bring together all of your various charitable and sustainability initiatives and communicate success to stakeholders, you might have a few questions as you hone in on the best fit. In this short guide, we'll highlight a few of the key factors to consider when choosing the perfect CSR platform for your business.
The Benefits Of A CSR Platform 
Before you select your CSR platform, it pays to revisit the main benefits that it will be helping your organization to realise. The overall effect of a CSR platform should be to enhance and optimize your initiatives, raising the impact you can have, and enabling a better communication of everything from overarching strategy to actualized results.
Better Efficiency
Of process and internal organisation. A good CSR platform should oil the cogs of your business's environmental and altruistic efforts, at the same time as saving your business valuable time.
Better External Visibility
A CSR platform should help the communication of the good work that your organization is accomplishing, making it easier to tell the stories of your impact throughout business and beyond, to the wider public.
Better Functionality
Your CSR platform should be adding to your tool belt when it comes to the way your business encourages and enables giving back, for example, offering a streamlined way to match donations made by your employees.
Better Reporting 
In order to keep improving, you need a clear picture of what's already been accomplished. A solid CSR platform should make reporting effortless, helping you to see the path forwards through clear results and enabling better transparency when it comes to the interest of investors and other stakeholders.s.
Better Autonomy
The right CSR platform will actively empower your employees, giving them the opportunity to take action and make a difference, helping scale your impact. More impact, more engagement, more results for the causes you care about.
Let's dive into the six key factors that can aid your CSR platform comparison...
1: A Focus On Employee Engagement  
A great CSR platform will do more than simply help you manage your initiatives and schemes – it should help make them a success right from the earliest conception. If your business is to achieve optimised results in this area, you need to take steps to empower your employees to take action themselves. By giving them autonomy, and access to the resources they need to be successful, you can rapidly scale the good that your business can achieve, and most importantly, achieve much better levels of employee engagement.
The right CSR platform can help you accomplish this. By giving your team access to (and permission to leverage) the tools they need to get their own missions up and running, you can increase your organization's capacity for CSR initiatives and campaigns, and increase their motivation and investment in driving impact.
By giving your employees access to effective planning tools, you can also free up your CSR team to work on more top level issues, as they'll be less preoccupied with the need to help with admin of smaller events and initiatives. Instead, their focus can be on driving better long term results and overarching strategy.
Beyond the simple "economy of scale" that is achieved by equipping your wider team to take action, you'll unlock significant benefits for your business in terms of employee engagement, satisfaction and retention. 
Our platform provides each of your employees with autonomy over their own profile, giving them the ability to organize events, seek approval, request donation matching, promote over their social channels, connect with causes they care about, and so much more.
2: Clear Reporting 
A great CSR platform is about more than just helping you to take action – it should also show you what you've already accomplished. With CSR forming an increasingly important component of the way your business operates, having dependable access to the facts and figures that underpin the environmental and social impact you've made is essential.
Beyond the clear benefits of having an accessible oversight into your CSR initiatives, a platform that offers great reporting functionality can also save you a great deal of time, pulling together information automatically, and saving you from the arduous task of checking multiple sources and chasing untold numbers of departments for their contributions. 
CSR reports have a wide range of uses, and are increasingly leveraged as part of a business's wider marketing and PR strategy. As we've already touched upon in our introduction, investors are increasingly interested in the CSR output of businesses they're considering adding to their portfolios, and this looks set to be a trend that will increase over time.
77% of consumers are motivated to purchase from companies committed to making the world better, so it stands to reason that investment will follow the brands who excel at communicating their positive impact.
Look for a platform that offers a single "source of truth" for all your CSR initiatives and impact, making it easy to both see and share your impact. Our CSR impact tracking platform lets you measure any form of giving (from fundraising amounts through to CO2 offset) and even access data from the causes you've supported, to gain the fullest perspective of your impact. Easily compile reports and showcase your ESG and SDG progress.
3: A Way To Share Your Story  
Of course, the way that you communicate your business's impact goes well beyond the statistics that reporting can offer – and this relates to both internal and external audiences. While the facts and figures are important, it's increasingly essential that organisations are equally invested in telling the human story of their CSR initiatives, to their own staff, potential investors, future employees, clients and beyond.
When it comes to effective storytelling, social media represents one of the most adaptable and compelling channels. Not only can you leverage a wide variety of media, from imagery through to video, you're also able to present these stories in a format that is easily consumed, shared and spread. This raises the profile of both your company and the causes that you're championing. 
In order to communicate in this manner with the most efficiency, you need to ensure your employees are also empowered to spread the word. This is where a CSR platform with well integrated social media capacity comes into play. Our platform enables your team members to link their personal social media accounts to their own profile, telling the story of your organization's altruistic endeavors in their own way, to their own followings – or amplifying the content you've already created, by sharing your official output, or that of the causes you've supported. In this way they can act as true ambassadors, building your wider brand community, and extending reach and recognition.
Beyond excellent social media integration, choose a platform which offers a wide range of easily embedded widgets, which help you pull key stats, figures or totals from your CSR activities and share them across internal or external digital channels. Internal sharing on enterprise collaboration platforms is a very useful feature to have access to, enabling you to share the latest news via widget integration, for example with Teams, Yammer, Slack and Sharepoint.
4: A Strong Focus On Sustainability And Environment
It's fair to say that the focus on corporate environmental responsibility has never been stronger – and rightly so. Investor relations and the expectations of clients and employees alike correlate strongly to increased awareness and action in matters of sustainability within business.
With more businesses taking increased measures to minimize their environmental impact, and raise their sustainability game, the right CSR platform should help you achieve better results, and communicate your impact more effectively.
Whether you are actively working towards achieving the Sustainable Development Goals outlined by the United Nations, or simply looking for a dashboard overview of your impact (and the rate at which you are bringing this down), a CSR platform gives you the visibility and accountability required to make real progress in the field of sustainability.
Choose a platform that offers a wide range of functionality in this area. From helping to track the success of your office recycling schemes, sharing the amount of carbon emissions you've successfully offset, or keeping track of the number of trees planted on behalf of your business, our sustainability platform offers clarity, transparency and morale-boosting inspiration – benefitting your business by enabling the showcasing of these achievements to clients, investors and even potential new hires.
5: Volunteer Management  
Volunteer schemes within corporate organizations are becoming increasingly popular – and come with a wide range of benefits, to business, employees and causes alike. However, the management of these programmes can become arduous, with many people and logistics to factor in and keep track of.
Despite the workload that can accompany volunteer management, expectations have shifted since the pandemic, and there's an increased onus on businesses to roll up their sleeves and have a practical, positive impact – on their local communities, and beyond.
Working with a CSR platform that enables easy, efficient organisation can transform the impact and experience of a corporate volunteering programme. For the best results, look for a platform which offers the ability to let employees select causes they care about (a sure way to increase participation!) via an active Opportunities Marketplace, where causes can request specific help.
Additionally, a platform which helps guide the continued improvement of your volunteer management, by offering the opportunity to track, monitor and survey the success of your existing schemes, can be very beneficial.
6. A Pricing Plan That Represents Real Value 
With CSR representing such an important element of modern business, the selection of a dependable CSR platform should be viewed as a true investment – helping you to run an increasingly key aspect of your business in an efficient and effective way.
ROI is important when it comes to any software solution designed to enable better performance within a business, and as a result, you will of course need to assess the additional lift that the platforms you're considering will offer when it comes to your impact.
Pricing is an important factor here, and so, while we wouldn't advocate choosing a platform based on price alone (a false economy if you're left without key features that restrict the success you can achieve), it definitely pays to dig into the finer details of what offered plans entail. 
For example –  are charges being made on donations? Will there be a price to pay for implementation? Should any per card transaction costs be factored in? You should also consider the capacity you will need (in terms of both employees served and the number of campaigns you intend to run.) It's important to consider accessibility – for example, if you're a smaller business, or if you know you'll have limited use of most features, meaning stripped back access would be more cost effective.
100% of the money you raise on our platform goes to the cause you're supporting – there are no transaction costs. Additionally, KindLink offers businesses the opportunity to get started for free – accommodating 50 employee accounts, running two active campaigns and linking with up to three charities. After this point, our offer expands, with additional features, functionality and more employee accounts, giving you the opportunity to find a flexible plan that perfectly suits your business's needs. 
                                  Use our instant calculator to price the perfect plan for your business.
CSR Platforms: An Essential Tool For Modern Business 
Increasingly, a CSR platform is considered a "must have" for any modern business intending to attract, engage and retain talent, win investment and show its best side to the social and environmentally aware clients.
Of course, there's no one "best CSR platform" - just the right platform for your unique business. As a result, it's important to weigh up a wide range of factors, starting with the six important aspects outlined in this article. From everyone at KindLink, we wish you the best of luck in your quest for the perfect CSR platform.