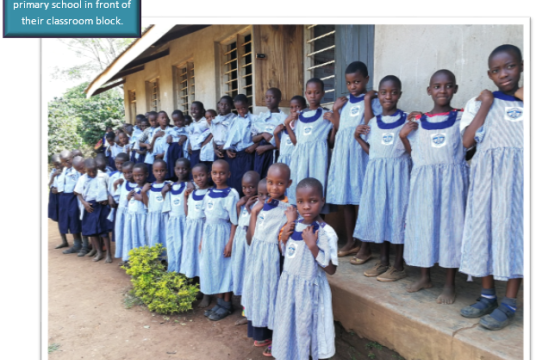 £120.00
raised by 2 donations
of £2,225.00 Target Goal
Story of St Joseph Primary School
St Joseph School is situated in Ssaaza. They work to ensure that no children go hungry while at school by providing free school meals. As of May 2016, 8 out 10 children who attended school in Ssaaza didn't eat school lunches. Malnutrition affects children's health physical development and ability to learn. The marathon has supported St Joseph School this year with a fresh water well that has seen the savings from water bills support 15 children with school meals every day at St Joseph Primary School. But this only scratches the surface of this issue. Goals for Oxford International Support = 1. For 95 children aged between 4-16 years to gain access to school lunches by the end of 2019 How you're fundraising will help us hit those goals? To feed one child for a whole school term costs £6.60. This will provide the child with a basic school breakfast of porridge and a lunch of posho (maize flour) and beans. So in order to do this for 95 pupils year in year out we need to sustainable raise £634 every three months. The most reliable market and source of income in Masaka is widely regarded as rearing chickens for eggs. That's why St Joseph School want to create a poultry farm for 500 strong layers chickens. St Joseph school is going to provide the land and with your help of £2,225 we will build a chicken coup, stock it and provide feed up to the point of laying. This project is set to generate in profit £212 a month so hits our target. And this money can be generated for years to come so as some students graduate others can join the school feeding program so in the life cycle of your fundraised £2,225 hundreds of children can be supported.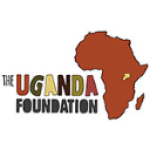 The Uganda Foundation
The object of the CIO is: the prevention or relief of poverty in Uganda by providing: grants, items and services to local charities, projects or other organizations working to prevent or relieve poverty in a sustainable way within the country. The Uganda foundation is able to do this primarily through THE UGANDA MARATHON. The Uganda Marathon is an annual week long adventure race challenge that sets the platform for participants to fund raise for the local community. The event will be starting on the 26th of May 2019 for the Fifth time. Through the efforts of people who take part in the event and fund raise for the local community the foundation is able to keep giving to innovative people seeking to improve their current situation.
See other opportunities to help us here. Follow the latest events and trends in the philanthropy space here
Charity Registration No. 1176019