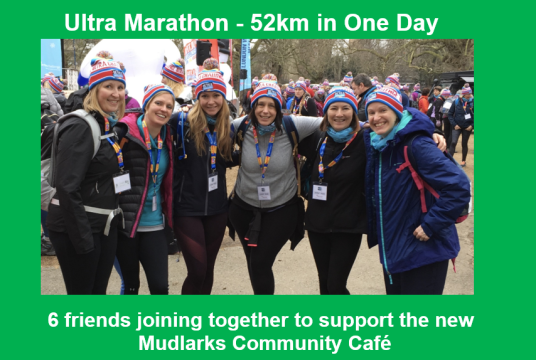 £220.00
raised by 9 donations
of £1,000.00 Target Goal
Story of Ultra Marathon
We are a group of friends and mums who have joined together to raise money to help refit the kitchen in the new Mudlarks Community Cafe premises. All of us recognise the extremely important work Mudlarks does within the Hertford and wider community supporting and employing people with physical difficulties or mental health issues. The ethical and environmental values Mudlarks espouse are those we all feel strongly about too. On Saturday 2nd May we will be donning our trekking trainers and big knickers to hike an Ultra Marathon half way round the Isle of Wight... any donation you feel able to make will help motivate us on this challenge. Thank you so much.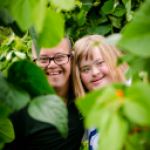 The Mudlarks Community
Mudlarks is a Hertford based charity which supports adults and young people with learning disabilities and mental health issues. Through supported learning and meaningful work in the community, Mudlarks' projects help people build confidence and self-worth and develop important skills. Mudlarks runs five projects in Hertford: At our allotments in Cromwell Road, we provide gardening therapy to our clients, who grow vegetables in a safe and caring environment The Mudlarks Café in Railway Street provides training, work experience and employment for adults with learning difficulties which improves their skills and confidence. Our Larking About gardening team works in Hertford, managing all of the Town Council gardens. Our Special Branch team of gardeners helps the elderly to maintain their gardens. Our Forest School at Panshanger Park supports young adults with learning difficulties, giving them the opportunity to take part in activities, connecting them with the natural environment and encouraging self-directed play and exploration. All of Mudlarks' projects support local people with learning difficulties and mental health issues to take a full and active role in our community and lead more fulfilling lives.
See other opportunities to help us here. Follow the latest events and trends in the philanthropy space here
Charity Registration No. 1132403