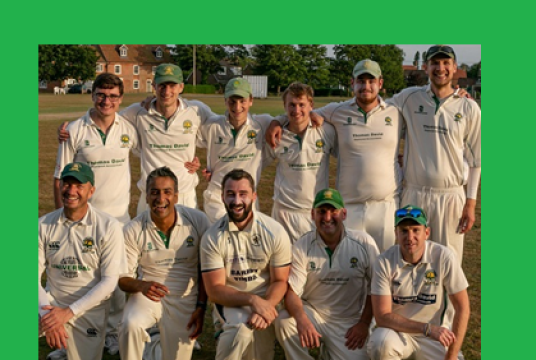 £3,657.00
raised by 133 donations
of £1,000.00 Target Goal
Story of St. Margaretsbury Cricket Club Charity Relay
Can we walk to Lords and back for charity? The sunrise to sunset charity relay is a cricket club members event celebrating the power their community – whilst raising money for Mudlarks, a local charity that supports adults with learning disabilities and mental health concerns. The St Margaretsbury Cricket Club comprising of 1 women's team, 3 male adults teams, 7 junior teams and 1 Sunday academy team are coming together with the aim off doing the equivalent of a round trip from our cricket club to Lords Cricket Ground – by going around their club boundary in their batting gear. Team members will choose to run, walk, skip, jump, scoot or dance around the cricket boundary as many times as they can wearing full batting gear. The hand over for the relay will be the touching of bats to keep to social distancing rules. The outbreak of coronavirus is affecting all our lives in lots of different ways and charities have lost vital income from fundraising events that have had to be cancelled. Luckily for our community, Mudlarks has managed to keep their horticultural therapy centre open. This is due to their ethos of prioritising and understanding the profound needs of their learning-disabled gardeners. Even though Mudlarks had to close their charity cafe, the staff have supported their learning-disabled employees remotely, with daily activities, exercise routines and quizzes to keep everyone engaged and busy. I am sure you will agree this is a great charity to support. So, pad up and let's start walking – the event is open to all cricket club members. For more information email Jason:
Jasonfisher104@hotmail.com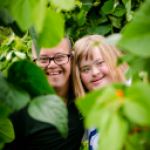 The Mudlarks Community
Mudlarks is a Hertford based charity which supports adults and young people with learning disabilities and mental health issues. Through supported learning and meaningful work in the community, Mudlarks' projects help people build confidence and self-worth and develop important skills. Mudlarks runs five projects in Hertford: At our allotments in Cromwell Road, we provide gardening therapy to our clients, who grow vegetables in a safe and caring environment The Mudlarks Café in Railway Street provides training, work experience and employment for adults with learning difficulties which improves their skills and confidence. Our Larking About gardening team works in Hertford, managing all of the Town Council gardens. Our Special Branch team of gardeners helps the elderly to maintain their gardens. Our Forest School at Panshanger Park supports young adults with learning difficulties, giving them the opportunity to take part in activities, connecting them with the natural environment and encouraging self-directed play and exploration. All of Mudlarks' projects support local people with learning difficulties and mental health issues to take a full and active role in our community and lead more fulfilling lives.
See other opportunities to help us here. Follow the latest events and trends in the philanthropy space here
Charity Registration No. 1132403