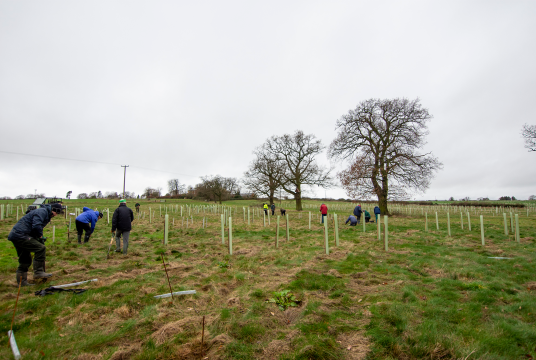 £0.00
raised by 0 donations
of £500,000.00 Target Goal
Story of All charitable work
The Heart of England Forest has an exciting and ambitious vision. We're planting tomorrow's great native woodland, one tree at a time. A new broadleaf forest across the heart of the country that's for everyone to enjoy. It's a simple vision: to plant, protect and preserve a huge broadleaf forest – a place of tranquility and natural beauty that's open to anyone and planted with the help and support of everyone. Whether you live in the heart of the forest, or you're visiting our green and rolling Warwickshire countryside, you can play a vital role in this exciting new woodland. Planting a tree is a great way of connecting with your environment and sowing the seeds of a better world for the next generation. The forest stretches across the heart of England – from the ancient Forest of Arden, south to the edge of the Vale of Evesham. It's an area dense in cities, towns and industry. Which is why we're creating a place to walk under shady canopies and through airy glades, away from the bustle of city life. The UK has less than a third of the native tree cover of many other European countries, including France, Germany and Italy. So far, we have created over 3,000 acres of new woodland. That's more than 1 million trees. Our dream is for it to become 30,000 acres. But with patience and your support, who knows how far it will grow!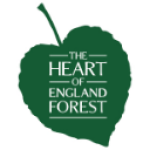 The Heart of England Forest
Are you looking for a fun team volunteering challenge that really makes a difference and has fantastic health and wellbeing benefits for your staff in 2019? The Heart of England Forest is an exciting and ambitious charity working to create a huge new woodland in the heart of the country that will benefit people and wildlife for generations to come. Our goal is to reach 30,000 acres of semi contiguous forest by planting 13 million native broadleaf trees. To date, we have planted approximately 1.75 million trees across 3,575 acres, to join a further 800 acres of mature woodland, but we need to plant many more to reach our target and provide a long-term home for threatened wildlife. As pressures on land continue to increase, we need to work harder than ever to make space for nature in an increasingly crowded world. Here at the Heart of England Forest, we are doing just that. The significance and scale of our work cannot be underestimated: The Heart of England Forest will be one of the largest native forests in England. At just 12% of our final goal we are already England's biggest new native woodland and it's an exciting time to join us on this important journey and make a real and lasting difference to the landscape and environment. But we need your support to make this a reality. You should get in touch with us and find out how you can help plant tomorrow's great native woodland. Your support will leave a genuine legacy and make a huge impression on your team. Email corporate@hoef.co.uk for more details.
See other opportunities to help us here. Follow the latest events and trends in the philanthropy space here
Charity Registration No. 1097110