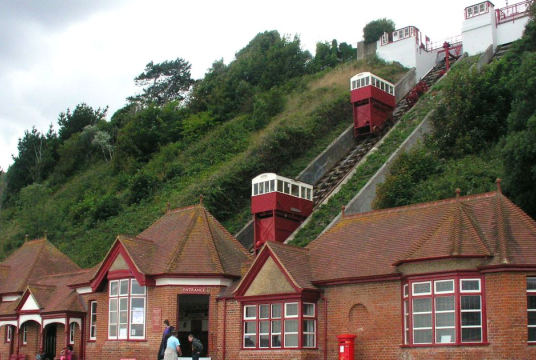 £12,466.49
raised by 173 donations
of £50,000.00 Target Goal
Story of Funding the Restoration of the Leas Lift
The FLLC is​ as impatient as anyone to see the lift re-open. We have done what we can to limit further deterioration, though being close to the sea takes its toll. We would particularly like to thank Jenner construction for the help they've provided by conducting this essential work, all of which was done for free. As the scale of works required has become clearer, our approach to funding has had to evolve. Securing a portion of the Section 106 funding from the development of the seafront by the Folkestone Harbour and Seafront Development Company has provided a big boost (up to £750k in two phases) but is dependent on the development going ahead. To enable us to fully realise our ambitions for the Lift, we are now separately preparing a full Heritage Lottery Fund bid. For the size of the application required this is a detailed process, involving significant paperwork, and will take longer than we would like – around two years. We are responsible for ensuring the safety of the passengers on a complex 150-year old piece of machinery, and secondly, for the long-term financial sustainability of the Lift as a business. These two are inextricably linked and we believe that neither should be rushed. We are working hard to put in place the funding and infrastructure which we hope will ensure the Lift is able to support itself not just for the next 5 years, but the next 100.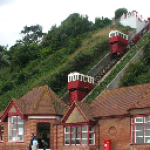 THE FOLKESTONE LEAS LIFT COMPANY CIC
Originally installed in 1885, in Folkestone, Kent, the Grade II* Listed, Leas Lift is a funicular railway which carries passengers between the seafront and the promenade. It is one of the oldest water lifts in the UK. The Folkestone Leas Lift CIC was set up with the intention that the Leas Lift be brought back into use, with a sustainable and long term future. We aim to return the building into a functional and safe condition and to restore the Lifts to its Victorian glory. The Directors of the CIC bring a range of skills and experience including engineering, marketing and finance. Our goal is two-fold – to get the lift back into operation and, in the future, deliver something even more fabulous to Folkestone, which will be an iconic feature, much loved for generations to come.
See other opportunities to help us here. Follow the latest events and trends in the philanthropy space here
Charity Registration No. 11145968