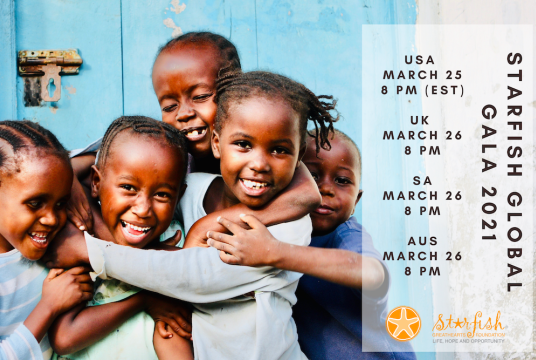 Description of Starfish Global Gala 2021
Welcome to our Global Gala 2021! We've put together another fabulous event for you to enjoy in the comfort of your own home. We'll have entertainers, a silent auction and a raffle, so you can have a fun-packed evening and raise vital funds at the same time. You can purchase your tickets for the event here - please remember not to make your donation anonymous so we know where to send your tickets! If you would like to purchase more than 5 tickets, or make an additional donation, please type in the total amount on the donation form and indicate how many tickets you would like in the description box. Our silent auction will open from February 25th, so be sure to log on then to see the fabulous items you can bid on! You will need to pre-register for the silent auction here:
starfishgreatheartsgala.org/lite-ui/?controller=guest&action=checkRegistration&from=Register&method=phone
If you would like to register for the event to receive the stream, but don't want to donate right now, you can also do that at the link above. The whole event will be broadcast on our online platform, and 100% of the money raised will go toward our projects in South Africa that empower children, families and communities impacted by poverty and HIV and AIDS. When and where? UK: March 26th - 8 pm USA: March 25th - 8 pm (EST) SA: March 26th 8 pm AUS: March 26th 8 pm If you have any questions, please email
elinor.middleton@starfishcharity.org
Make a difference to a child who needs you today.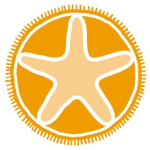 Starfish Greathearts Foundation
Starfish provides crisis intervention and holistic care services for children made vulnerable and orphaned by HIV/AIDS in southern Africa. We also provide training for local partners and volunteer caregivers to enable them to deliver better quality care to more children. We are currently caring for over 13,500 children across South Africa.
See other opportunities to help us here. Follow the latest events and trends in the philanthropy space here
Charity Registration No. 1093862