£655.00
raised by 10 donations
of £1,000.00 Target Goal
Story of Host a Dinner of Hope in 2021
COVID 19 has hit our communities hard. We need to raise funds to make sure the children we care for are well fed this winter. All the funds raised will go towards emergency food parcels, vitamins and supplements, materials, and training and education for sustainable food gardens. It's easy to host a Dinner of Hope. Choose a date, gather your friends and family, find something bright orange to wear and meet up or log on for a fabulous evening of friends, an online cooking demonstration by celebrity chef Zola Nene and a soundtrack to carry you through the night! We can't wait to have fun and raise the funds that will feed thousands of children this winter.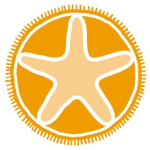 Starfish Greathearts Foundation
Starfish provides crisis intervention and holistic care services for children made vulnerable and orphaned by HIV/AIDS in southern Africa. We also provide training for local partners and volunteer caregivers to enable them to deliver better quality care to more children. We are currently caring for over 13,500 children across South Africa.
See other opportunities to help us here. Follow the latest events and trends in the philanthropy space here
Charity Registration No. 1093862