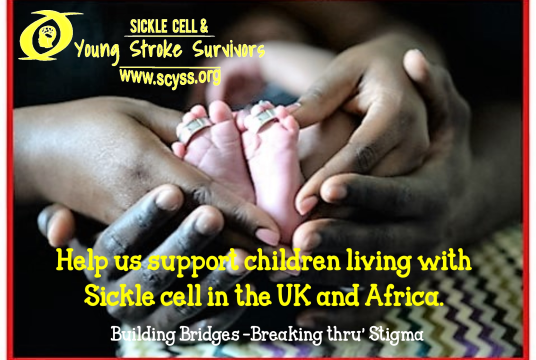 £0.00
raised by 0 donations
of £10,000.00 Target Goal
Story of Sickle cell in Africa Patient Parent Network Conference 2020
Sickle cell in Africa Patient/Parent Network (SCAPPN) is a unique African Network initiative formed by Sickle Cell and Young Stroke Survivors (SCYSS) as a result of its working for over 14 years in the UK and in Africa. As a Patient/Parent-led charity, SCYSS has recognized that tangible change will only happen when a network of grassroots, community-based charities and non-governmental organisations from every part of Africa come together with one strong voice. In Africa, we see that Sickle cell care and representations are overshadowed by Clinicians and Health professional, Patients are empowered to ask questions and the 'trust me, I am a doctor' apothegm subdues those who want to ask. SCAPPN will like to facilitate two-way communication that will empower people to ponder, question and debate the key issues about sickle cell in Africa, how different it is managed and look at what a Sickle cell cure in Africa will look like. We are now a group of 10 countries and 38 NGO's and would like to hold the 1st ever Sickle cell Patient Parent Network Conference in August 2020 in Uganda.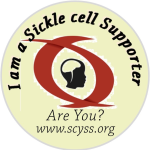 Sickle cell and Young Stroke Survivors
1) the relief of sickness, distress and the protection and the preservation of the health of persons affected by sickle cell and stroke and any related condition and their families and carers in particular but not restricted to. 2) the advancement 0001of the education of the affected people, the medical profession and the general public into sickle cell and stroke and its implications for the family in the UK and Africa. 3) the promotion of research into the causes, effects, treatment, and management of sickle cell and stroke and to disseminate the useful results thereof. 4) to carry out any other activity which is charitable according to the laws of England and Wales for the benefit of children and adults who are suffering from sickle cell and stroke in the UK and Africa. 3) to provide or assist in the provision of facilities in the interests of social welfare for recreation or other leisure time occupation of individuals affected by sickle cell disorders, who have need of such facilities by reason of their youth, age, infirmity or disability, financial hardship or social circumstances with the object of improving their health and wellbeing.
See other opportunities to help us here. Follow the latest events and trends in the philanthropy space here
Charity Registration No. 1120902