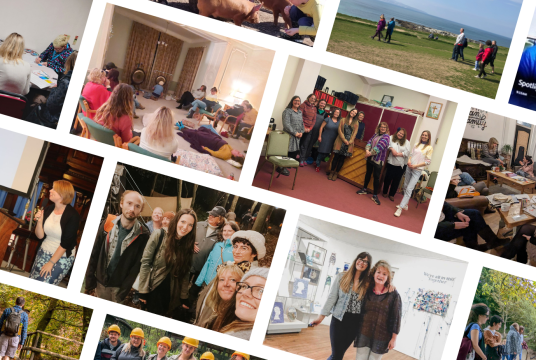 £221.00
raised by 4 donations
of £10,000.00 Target Goal
The Story
We're changing the world with and for quiet people. What we're doing: • Bringing quiet people together to boost wellbeing and confidence, increasing their sense of belonging and worthiness and helping them to live a more connected and fulfilled life. • Starting conversations around quietness and advocating for change in our society by creating space and equal opportunities for quiet people to contribute in their own way. People can be quiet for all sorts of reasons. It might be our innate introverted temperament, or we might naturally feel and reflect deeply and need more time, space and calm as a more sensitive person. For some of us, being quiet is the way that we (our bodies) have adapted to meet expectations, or cope with trauma or challenges, and for others we're quiet because we feel very anxious or shy in social situations. We know that being a quiet person is a positive thing –and we need people of all temperaments in this world. But this isn't always the message that we receive as quieter people. It's not always easy for us to meet new people and feel a part of a community in our loud and fast-paced culture. We're expected to raise our voices to match the louder, chattier people in the room to be able to form connections and let our voices be heard. At times, our quietude is misunderstood. Perceptions of quiet seem to be equated with needing to build confidence and speak up to fit in, and we find ourselves wondering where we belong. We often struggle to be heard and achieve things that are important to us. It's not always clear how we can make a positive impact in the world with a quieter personality –even though we really want to! In fact, opportunities to connect, contribute and progress can feel far out of reach or overwhelming. So, it's not uncommon to wonder if having a quieter temperament holds us back in life. The challenges we face as quieter people can affect our confidence, self-esteem, career prospects, social network and our overall health and wellbeing. But, we believe that our quiet qualities should be celebrated and appreciated just as much as louder qualities in society. In fact, we're convinced that we can only create a more curious, compassionate, and connected world, when us quieter folk have opportunities to connect and contribute in ways that honour our quieter temperaments. That's why we specifically work with and for quiet people to enhance wellbeing and confidence, facilitate meaningful connections and contributions and increase feelings of belonging and worthiness. We're also on a mission to do everything we can create a more quiet-friendly, inclusive culture of fairness and belonging in organisations and society too, because it's not good enough to expect quiet people to fit into a world that hasn't considered them. We should be creating nurturing spaces where quiet people can flourish as their true selves, too. Please help us to create positive change that supports the wellbeing of quieter people in a world that often forgets us.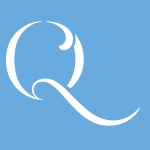 Quiet Connections CIC
You can help us to support wellbeing and connection for people who are quiet for any reason: it might be our innate introverted temperament or high sensitivity; or the way that our bodies have adapted to meet expectations, or cope with trauma or challenges; or because we experience shyness or social anxiety. With your help, we can offer more Meet Ups, courses, coaching, campaigning and advocacy in Cornwall and beyond for this group of people who's challenges are often overlooked and misunderstood. Often in our culture, the onus is on the individual to "build their confidence" to "fit in" and we wholeheartedly champion personal growth to strengthen our confidence, wellbeing and authenticity. But, we also believe that there should be more inclusion, fairness and equal opportunities in society for quiet people like us. And that this is foundational for positive wellbeing. That's why we're committed to facilitating meaningful connections and contributions in ways that honour our quiet natures -and our regular Meet Ups and Coaching are two of the ways that we're advocating for this change. By supporting us, you'll be part of creating a wider ripple effect of curiosity, compassion and connection, too. Together, us quieteers are starting conversations around quietness, framing quiet in a positive light and promoting space and equal opportunities for quiet people to contribute in their own way. Because we all deserve to flourish as our true selves.