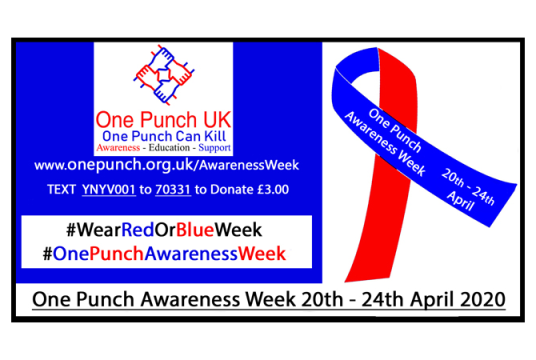 £0.00
raised by 0 donations
of £1,000.00 Target Goal
Story of One Punch Awareness Week 2020
One Punch Awareness Week Get your company, workplace or school involved in our awareness week. Help raise funds for our vital work by having a dress down dayor cake sale day with the money raised going toward our work.
onepunch.org.uk/awarenessday
Thank You To sign up simply email us
info@onepunch.org.uk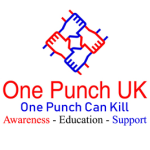 One Punch UK United Ltd
The objects of the charity are: 1.1 to educate the general public of the consequences of violent crime in the united kingdom by the provision of campaigns to the public and workshops to agencies and organisations to reduce and prevent future violenc0001e; 1.2 the preservation and protection of good health by the support of victims and their families affected by violent crimes.
See other opportunities to help us here. Follow the latest events and trends in the philanthropy space here
Charity Registration No. 1172443