Help Us Perform at Notting Hill Carnival 2018
by London School of Samba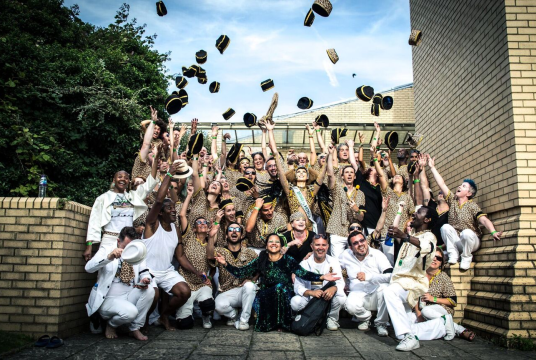 £890.00
raised by 38 donations
of £3,000.00 Target Goal
Story
The London School of Samba was formed in April 1984 and in August of that year were the first non-carribean act to perform in the world famous Notting Hill Carnival. Every year since we have grown and now have over 300 people involved in putting on an authentic Rio Carnival. Over the last 34 years we have also performed all over the UK at private functions, local carnivals, fetes, and even music festivals such as Glastonbury. Internationally we have played in France, Germany, Spain, Denmark, Finland, Slovenia, Tunisia and Hong Kong. Samba is now an integral part of Notting Hill Carnival and millions the world over have witnessed the spectacular carnival processions we have put on year after year. But all of this is now under threat. The government have made huge cuts to the arts and this year we have failed to secure the level of funding necessary to put on a full carnival show. For the first time in its history the London School of Samba faces the real possibility of not being able to parade at this year's Notting Hill Carnival. We urgently need funds to cover the cost of materials for costumes, floats, a sound truck and PA, premises rental, and various other costs that are involved. To achieve this we need your help. But rather than just ask for your money, we would like to offer you a sponsorship package, to give you something in return.
About charity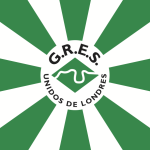 London School of Samba
Founded in 1984 the London School of Samba were the first samba school in the UK. Following the traditional principals of Rio's samba schools we provide dance and percussion classes at all levels; from complete beginners through to advanced. We parade every year at the Notting Hill Carnival which is open to all our members. Our performance group travel the UK and abroad to do shows and are available to hire for private functions. All our costumes are made by hand and you can learn the techniques used at one of our costume making workshops. You can also hire one of these spectacular outfits for an event. There are also regular Make-Up workshops to learn how to prepare the performers for shows and carnivals. We are a friendly charity whose mission is to allow people to experience the feeling and emotion of Brazilian arts through samba dancing, samba drumming and carnival preparations. Everyone is welcome at the school and there is a place for everyone.
Charity Registration No. 1004609