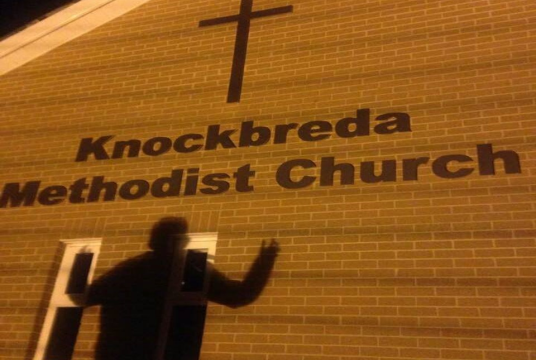 £1,025.00
raised by 15 donations
of £10,000.00 Target Goal
Story of All Church, Community and Charitable work
This project is used to fund-raise on our website for Church, Community and Charitable appeals to help those locally and internationally in need.

Knockbreda Methodist Church
Knockbreda Methodist Church is part of the Ballynafeigh Circuit and has been in existence as a worshipping congregation since Coronation Year 1952. The Ballynafiegh Circuit consist of, Ballynafeigh, Belvoir, Cairnshill and Knockbreda Methodist Churches. In the past 5 to 10 years we have carried out a modernisation plan of the Knockbreda Church building, to help us meet our own needs and the future Christian outreach needs of the community around us. Knockbreda leaders are committed to the development of a church that will be exciting, innovative and centred in the work of God. The fellowship within the Church has grown and we have become a caring, vibrant congregation. The Church Organisations are expanding to include a monthly MESSY CHURCH, Blaze Junior and Senior Youth and the development of ministries overseas has created interest for our young people. We contribute to a local Food Bank, sending our donations in the first instance, for storage and delivery, to our neighbouring Church, St. Andrew's. Prayer is at the centre of our life in Knockbreda and an uplifting aspect of our worship is the Prayer Week in February, when we have a specially prepared Prayer Room. Throughout prayer week this room is open for private prayer and quiet time. There are also various events which are prayer and healing centred organised throughout that week. We finish the week with a day of prayer and fasting and then a celebration meal together, to which everyone is invited. Knockbreda Methodist is a worship centre for all ages. Please come along and feel the warmth of our welcome. Our 2019 Community Initiative ; 'Light Up Christmas' was a great success and included the lighting of the Christmas tree, Christmas Market, a brass band, Community Choir and a host of children's events including Santa and reindeer. COVID19 has brought our church, and many others, new challenges and difficult times where we have had to close our doors during long periods of lockdown. Since the start of the pandemic we have brought our Sunday Services online to maintain worship with our congregation, the local community and further afield. We aspire to 'livestream' as part of our current community initiative and are presently putting that structure in place.
See other opportunities to help us here. Follow the latest events and trends in the philanthropy space here
Charity Registration No. NI00716