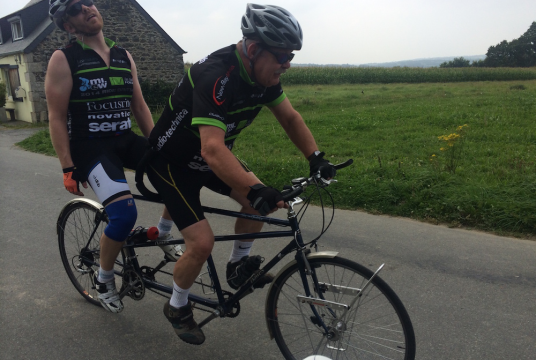 £50.00
raised by 1 donations
of £5,000.00 Target Goal
The Story
ITFL has run a MIEW Ride every year since Giles Orford and the boys at Focusrite came up with the idea back in 2012 — a different time; possibly, in retrospect, a different universe. This year was going to be MIEW Number Nine. Then 2020 just 2020'd us, COVID-19 intervened and we had to call off the in-person ride. But while we may be artists and all, we're harder than that. And we're not giving up on 2020 yet. Welcome to MIEW with a difference! What: A minimum distance of 200 miles to be ridden between October 1st and December 31st, with each single outing of no less than 25 miles. Note: if you like pain this can also be done on a turbo trainer. When: Whenever you like in that time period. Where: Within the limits of where you are allowed to travel under any applicable COVID-19 related restrictions. Or, should you wish to copy Simon (who doesn't?) on a rolling road in your garage/living room/bedroom/garden. Fundraising targets: As nobody will be incurring any cost as compared to our usual effort (unless you copy Simon and do buy yourself a Turbo Trainer and a Zwift setup), we upped the fundraising target to GBP 500. Everyone who hits this target will be compensated with some kind of bespoke MIEW reward that's currently being designed. It'll be decent - at the very last as good as the usual cycling jerseys. There will be special prizes for anyone who does something creative like, I don't know, doubles the distance or does it on a Brompton. How: So obviously what we are and are not allowed to do is changing regularly at the moment: please keep aware of current regs. Our only requests are that all outings be done (a) safely, and (b) in line with whatever COVID measures apply to you, wherever you are. Photos: So we can still all be a bit connected, you are encouraged to take pics and share them on the WhatsApp group. What's it for again? The MIEW ride is ITFL's sole source of non-grant-related income (
intuneforlife.org
). We raise funds firstly to cover ITFL's core costs (web maintenance, hosting of output from past projects etc.); and secondly to replenish the fund that we use to pay people to develop new proposals, applications and project opportunities for the charity (we have no permanent staff or non-digital overheads). Thirdly, aspirationally, once those goals are met we may also be in the position to supplement grant-funded work with co-funded initiatives with partners (like our work with Christian Aid in Malawi in 2013). Recently (i.e. 2019 and 2020) ITFL has worked mainly on video animation projects, including: - Adapting a video we made for the NHS to educate migrant communities in London about latent tuberculosis (TB), and encourage them to access free testing services - Creating and adapting more animated TB information material for migrant communities in the UK, in a separate project led by University College London (these were produced in English, Romanian, Bengali and Hindi) - Creating an animated music video for "Let's Slow Down," part of a UN-led project with our partners in the Global Partnership to end Violence Against children. During lockdown, a renowned Broadway producer Mary-Mitchell-Campbell wrote and produced to supplement the Partnership's COVID-19 "Parenting Tips" initiative to help families in lockdown around the world. Then UNICEF asked us to make a video, so we did:
youtu.be/j1ShU5pwpaQ
So: MIEW 2020. All are welcome. Who's in?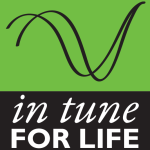 In Tune for Life
ITFL has run a MIEW Ride every year since Giles Orford and the boys at Focusrite came up with the idea back in 2012—a different time; quite possibly, in retrospect, a different universe. This year was going to be MIEW 9. Then 2020 just 2020'd us, COVID-19 intervened and we had to call off the in-person ride. But while we may be artists and all, we're harder than that. And we're not giving up on 2020 yet. Welcome to MIEW with a difference! What: A minimum distance of 200 miles to be ridden between October 1st and December 31st, with each single outing of no less than 25 miles. Note: if you are mental enough, this can also be done on a turbo trainer! When: Whenever you like in that time period. Where: Within the limits of where you are allowed to travel under any applicable COVID-19 related restrictions. Or, should you wish to copy Simon (and who doesn't?) on a rolling road in your garage/living room/bedroom/garden. Fundraising targets: As nobody will be incurring any cost as compared to our usual effort (unless you copy Simon by buying a Turbo Trainer and a Zwift setup), we upped the fundraising target to GBP 500. Everyone who hits this target will be compensated with some kind of bespoke MIEW reward that's currently being designed. It'll be decent - at the very last as good as the usual cycling jerseys. How: So obviously what we are and are not allowed to do is changing regularly at the moment: please keep aware of current regs. Our only requests are that all outings be done (a) safely, and (b) in line with whatever COVID measures apply to you, wherever you are. Photos: So we can still all be a bit connected, you are encouraged to take pics and share them on the WhatsApp group.