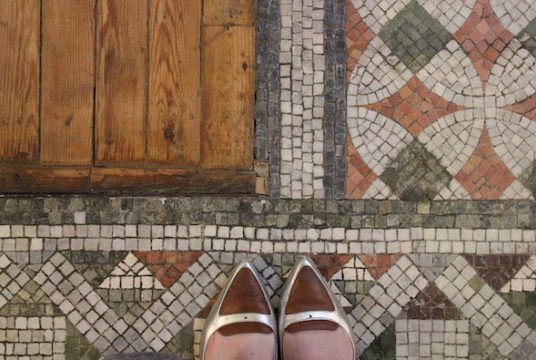 £2,351.00
raised by 45 donations
of £5,000.00 Target Goal
Story of Help Keep our Floor Fabulous
This year, please help us raise £5,000 to carry out vital conservation work on our delicate, historic mosaic floor. With (happily) hundreds of people visiting the chapel each month for our free open days and audio events, exhibitions, weddings and guided tours, a whole panel of tiles has become loose and is in real danger of further damage. To keep the chapel open and accessible for generations to come, we urgently need to bring in the skills of a conservation team to guard against further deterioration. As a friend of the chapel, you know the chapel (the only surviving building of the Middlesex Hospital) is dearly loved by the communities it serves. Whether it's for a quiet moment of reflection, a heritage event or a free exhibition, the chapel offers a treasured space like no other — and often when there is no other. We know how much you value the space because you tell us: 'When I walked through the door, I was reminded of Saint Chapelle in Paris. … the floor-to-ceiling mosaics take your breath away when you enter. It is a gorgeous jewel box of colour and a real feast for the eyes, I could have stood there and looked around for hours.' Every donation is important in helping preserve the chapel's legacy. You can donate online here at KindLink or at the chapel itself. Thank you very much.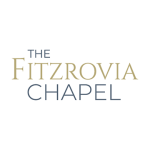 Fitzrovia Chapel Foundation
The Fitzrovia Chapel is a magnificent Grade II* listed building that was originally housed within The Middlesex Hospital. The hospital no longer exists, but the chapel was beautifully preserved and restored. The Middlesex Hospital was first opened in 1745, although the chapel was designed in 1891 by celebrated Victorian architect, John Loughborough Pearson and completed posthumously in 1929 by his son, Frank. It was built as a memorial to Major Ross MP, former Chairman of the Board of Governors of The Middlesex Hospital, and was funded by two renowned surgeons from the hospital, Lord Webb Johnson and Sir John Bland Sutton. Awarded the prestigious Royal Institute of British Architects (RIBA) Gold Medal in 1880, JL Pearson worked on some of Britain's finest ecclesiastical buildings, including Truro Cathedral, Bristol Cathedral and Westminster Hall. Today the chapel has a new setting, within a modern square named after the architect (Pearson Square). The Fitzrovia Chapel provides an exquisite place to get married, celebrate, hold an event, perform or simply reflect. Our historic Grade II* listed secular chapel was restored in 2015 after more than 20 years in darkness. This year we are fundraising to repair the exquisite marble floor and to preserve it for generations to come.
See other opportunities to help us here. Follow the latest events and trends in the philanthropy space here
Charity Registration No. 1160458