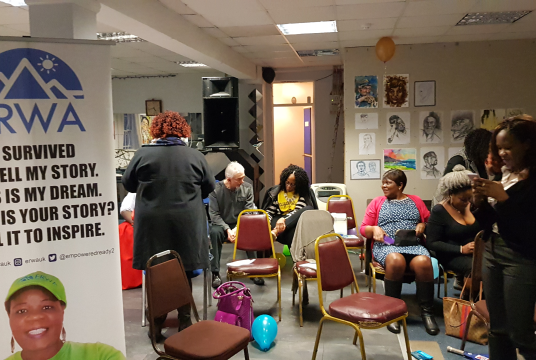 £0.00
raised by 0 donations
of £10,000.00 Target Goal
Story of Meeting Place
ERWA is need of a meeting place so women can come together to motivate each other, support and share etc. ERWA does this by sharing inspiring stories, listening, befriending and encouraging one another.

Empowered Ready Women Association
ERWA needs a place that women can come in to meet and share with others. A place where some skills can be exchanged. As ERWA does not get results by just talking and chatting online, a central meeting point is of vital importance. Some women may want to get away from their daily environment and have a few hours to enjoy peace and calm, ERWA aims to provide that . The number of beneficiaries is not limited to a specific number as it involves any number of women going through challenges and seeking that meeting. ERWA will provide refreshments, motivational videos to inspire and empower, visits to pampering salons so they can feel good about themselves,visits to places and so forth.
See other opportunities to help us here. Follow the latest events and trends in the philanthropy space here
Charity Registration No. 10799218