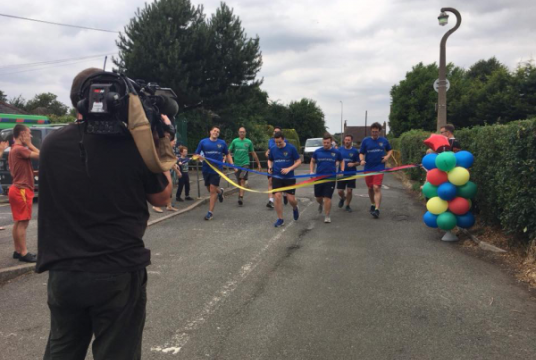 £2,905.00
raised by 1 donations
of £10,000.00 Target Goal
Story of The 'Greater' GANF Run
The 'Great' GANF Run just got even greater! Back in July 2018, members of staff from GANF Schools set off on an epic 24-hour challenge where they ran over 120 miles in 24 hours across Lincolnshire. The schools are raising money for an outdoor amphitheatre for their pupils. They have £2,905 in the pot, and need to reach a target of £10,000, so they have decided to up the anti this time and run 145 miles in just 24 hours! The run will take in Lincolnshire landmarks along the way. Beginning at Ambergate Sports College in Grantham, the team comprising of eight members of staff will run 5km stints in a relay format with the first checkpoint being Belton House. From there, they will head to Lincoln and visit both Sincil Bank, home of Lincoln City Football Club, and Lincoln Cathedral. Throughout the night, the team will take in Tattershall Castle as they head East to Skegness Clock Tower before filtering back towards home via Boston Stump. With the finish line in sight, the final two landmarks will be Ayscoughfee Hall in Spalding and Grimsthorpe Castle just outside Bourne. Passionate about both their challenge and the curriculum for GANF's pupils, the 'Greater' GANF Run team will be providing live video and text updates throughout the challenge, which you can follow via their GANF Facebook and Twitter pages. Don't forget to also use the hashtag #greaterGANFrun to show your support for the team. James, Ash, Richard, Ollie, Joe, Jack, Chris, and Sam will begin their 24hour Relay-Run on Friday 17th July. The relay will take them 145 miles across Lincolnshire, taking in Lincolnshire landmarks along the way, all within 24 hours! During these times of austerity we all believe strongly in providing over and above the national curriculum for our pupils, and GANF Schools are hoping the #greaterGANFrun will result in invaluable funds to install the new mini amphitheatre for the children. Thank you for your support and good luck to the runners!!!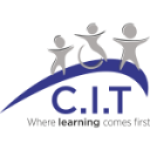 Community Inclusive Trust
The Community Inclusive Trust (C.I.T) currently has 14 academies across the East Midlands. C.I.T is a multi-academy chain that challenges and supports its academies to provide the highest levels of education and care for their pupils. The Trust was formed in 2014, founded by two outstanding schools, Grantham Additional Needs Fellowship (GANF) – Ambergate Sports College and Sandon School. The Trust now consists of 6 primary schools, 8 special schools, and a Teaching School – LEARN Teaching School Alliance.
See other opportunities to help us here. Follow the latest events and trends in the philanthropy space here
Charity Registration No. 09071623