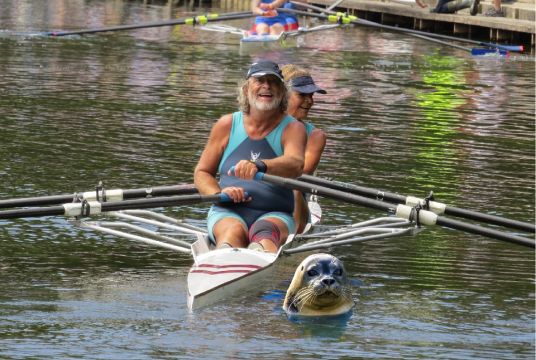 £636.85
raised by 12 donations
of £1,000.00 Target Goal
Story of Community Rowing - Not as Posh as you Think!
I'm Sammy the Seal, rowing superfan and official spokesperson for City of Swansea Rowing Club - this is me with Gordon and Viv, CSRC's glamour couple. Ladies and gentlemen, I really need your help. Our much-loved rowing boats have given us excellent service over many years. We've squeezed every drop of life out of them, but now, well, remember the old Ford Capri?... Our first target is to raise enough to buy a new Coxless Quad (four seats, no driver) so that our rowers can train and compete on equal terms at regattas throughout the UK. Our existing one is a bit, um, let's just say it's more Steptoe and Son than Killing Eve. This is an important boat for us - it will be used every week by members of all ages, abilities, shapes and sizes. However much you can give, we will be extremely grateful and you will be making a real difference to the development of sporting excellence in Swansea. Please press the green 'Donate' button on this page now. I love you all! Sammy.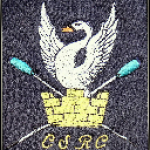 City of Swansea Rowing Club
City of Swansea Rowing Club is a Community Amateur Sports Club based in South Wales, a group of dedicated, fun-loving rowers of all ages and abilities. With a strong history of developing top class rowing talent, we are also proud to provide an introduction to this wonderful sport to members whose aspirations are more modest. We're a very inclusive club, historically run on a shoestring budget. Rowing can be perceived as an elite sport, but that's not true at Swansea. Our membership fees are set deliberately low (particularly compared to some of our higher profile neighbours) so that rowing is affordable for all members of our community. Our most illustrious member, Ben Pritchard, holds a current World Record for adaptive rowing. He recently won a Bronze Medal at his first World Cup event in Poznan, and is targeting a place at the 2020 Paralympics in Tokyo. bbc.co.uk/sport/disability-sport/48760740 We're now celebrating our great club's 25th anniversary with an exciting programme of social and fundraising events, as we really need to buy some new boats to help us to develop our rowers more effectively. In the longer term, we're hoping to replace our old shipping containers with a new riverside boathouse.
See other opportunities to help us here. Follow the latest events and trends in the philanthropy space here
Charity Registration No. CH11357