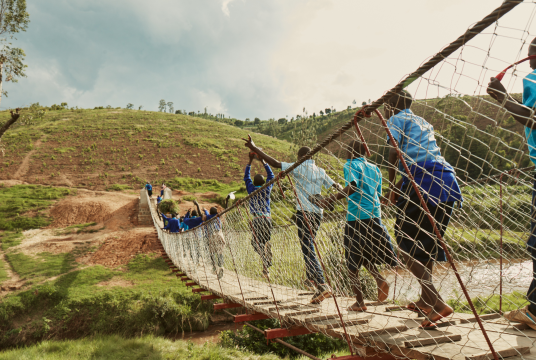 £0.00
raised by 0 donations
of £10,000.00 Target Goal
Story of Arup: Providing Safe Access for Rwanda in 2019
Arup has partnered with Bridges to Prosperity to combat rural isolation in Rwanda. Rural isolation is exacerbated by inadequate river crossings. In the case of Rwamamara, inhabitants are at risk of missed economic opportunities, a lack of education and inaccessible health care as a result of dangerous crossings over the Satinsyi River. The residents of the communities surrounding the Rwamamara footbridge site are primarily farmers of beans, cassava and maize and must cross the Satinsyi River to access marketplaces to sell their crops. Community members also must cross the river to access schools, medical care and jobs. However, for four months of the year the river floods and is too dangerous cross, resulting in missed opportunities, multiple injuries in attempted crossings, and in at least two reported deaths in the last three years. The Rwamamara Suspended Bridge will provide safe, year-round access for over 4,000 members of the Gasiza and surrounding communities, providing enhanced access to opportunity to empower the communities out of poverty. The need for bridges is great: economic, social and educational resources are hampered by trepid water crossings. Bridges to Prosperity paired with local tradesmen are building a suspended bridge over the Satinsyi River, in Rwamamara, Rwanda. Currently the crossing point for local people is dangerous and in desperate need of upgrade. Arup have teamed up with Bridges to Prosperity to build a suspended bridge to offer economic and educational opportunities year-round. Arup have appointed ten volunteers to manage the build from conception to execution.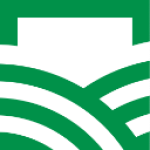 Bridges to Prosperity UK Charitable Trust
Bridges to Prosperity envisions a world where poverty caused by rural isolation no longer exists. Rural isolation is a root cause of poverty, and we believe that connection is the foundation to opportunity. We work with local communities, partners and foundations, to build footbridges that connect residents to education, health care and economic opportunity. With a sophisticated data collection and evaluation programme, we're able to prove that the value and impact of our work is sustained long after the opening celebration. We have built over 300 footbridges serving over one million individuals to date, and are well on our way to reaching our next million.
See other opportunities to help us here. Follow the latest events and trends in the philanthropy space here
Charity Registration No. 1160342