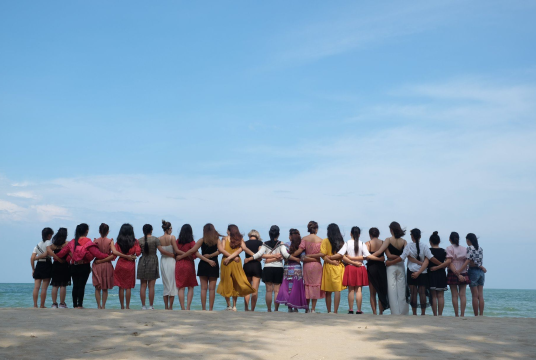 £321.00
raised by 46 donations
of £500.00 Target Goal
Story of Women in Economics support Blue Dragon UK
Women in Economics are holding a pub quiz to mingle and get to know one another, whilst raising funds to support vulnerable women and children in Viet Nam. Blue Dragon (
bluedragon.org
) rescue victims of trafficking, help them to return home, and support their whole communities to be resilient and prevent further exploitation. Blue Dragon know that being rescued from slavery is just the beginning and therefore provides psychological support to victims of sex trafficking. Blue Dragon assists young women to return home, if possible, once rescued by the police. Blue Dragon Vietnam helps vulnerable communities to be resilient against traffickers' tactics. Blue Dragon Children's Foundation UK (BDUK, 1165180) supports this work of Blue Dragon international by raising funds and promoting awareness for its work in Viet Nam. To learn more about Blue Dragon's work from those working in Viet Nam: *Caitlin (TEDx TayHo Women):
youtube.com/watch?v=IEHZtmXrEwM
*Michael (TEDx BaDinh):
youtube.com/watch?v=oFmYeExX2BI
*Vi (TEDx BaDinh):
youtube.com/watch?v=UgXo5brTO_c
*Subscribe to the BD YouTube Channel:
youtube.com/channel/UC09EE8mdmj3XBz_rE1dEPxw
Support Blue Dragon on social media by liking and following: *BDUK:
facebook.com/bluedragonfoundationUK
*Linkedin:
linkedin.com/company/blue-dragon-children's-foundation
*BD facebook page:
en-gb.facebook.com/bluedragonvietnam
Many thanks, Women in Economics and BDUK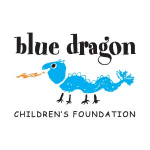 BLUE DRAGON CHILDRENS FOUNDATION UK
The cio is established for the public benefit to relieve those who are vulnerable and in need by reason of youth, poverty or other social and economic disadvantage in any part of the world but primarily in vietnam and in south east asia generally by: 0001 (a) providing a safe environment, legal and other support, guidance, healthcare, food and any education or training, which may include vocational training, necessary to alleviate a vulnerable child's or young person's needs; (b) providing children living on the street or out of their familial homes with suitable accommodation; (c) providing financial and other assistance to the immediate families of children and young people who require assistance or have been assisted in accordance with paragraphs a and b above; (d) supporting the work of blue dragon children's foundation international and cooperating and liaising with other entities with similar objectives to raise funds and/or promote awareness of the cio and the objects of the cio.
See other opportunities to help us here. Follow the latest events and trends in the philanthropy space here
Charity Registration No. 1165180