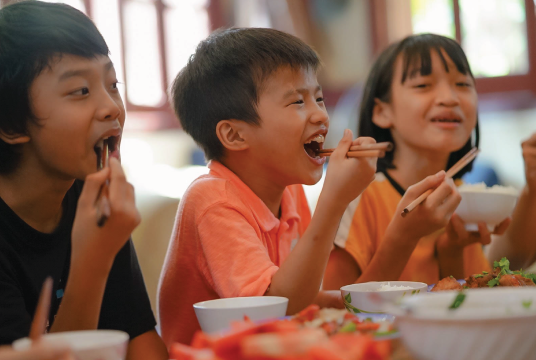 £184.00
raised by 14 donations
of £20,000.00 Target Goal
Story of Blue Dragon's Christmas Campaign 2019
Give A Meal To Heal Your Christmas gift will fill hungry bellies... ...and you will receive a Christmas eCard for your friends and family — made with love by Blue Dragon children. If you would like Blue Dragon to send a Christmas eCard to your friends or family, please leave us your recipient's name and email address in the description. "The experience of sharing a family meal means a lot to me. To others, it's a regular thing, but for us street kids, enjoying and laughing together... that's something we treasure."—Quang, former street boy For children in crisis, every meal is a chance to heal. For street kids, healthy meals help them recover from malnutrition and grow strong. For trafficking survivors, that first taste of a home cooked meal creates a sense of safety and joy. For runaways from broken families, meals give a sense of belonging, bringing them together with people who care. • Your $30 will feed a child for one month • Your $90 will feed a child for 3 months • Your $360 will feed a child for a year This Christmas, share a hot meal with children in need.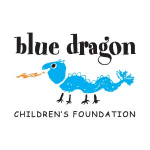 BLUE DRAGON CHILDRENS FOUNDATION UK
The cio is established for the public benefit to relieve those who are vulnerable and in need by reason of youth, poverty or other social and economic disadvantage in any part of the world but primarily in vietnam and in south east asia generally by: 0001 (a) providing a safe environment, legal and other support, guidance, healthcare, food and any education or training, which may include vocational training, necessary to alleviate a vulnerable child's or young person's needs; (b) providing children living on the street or out of their familial homes with suitable accommodation; (c) providing financial and other assistance to the immediate families of children and young people who require assistance or have been assisted in accordance with paragraphs a and b above; (d) supporting the work of blue dragon children's foundation international and cooperating and liaising with other entities with similar objectives to raise funds and/or promote awareness of the cio and the objects of the cio.
See other opportunities to help us here. Follow the latest events and trends in the philanthropy space here
Charity Registration No. 1165180