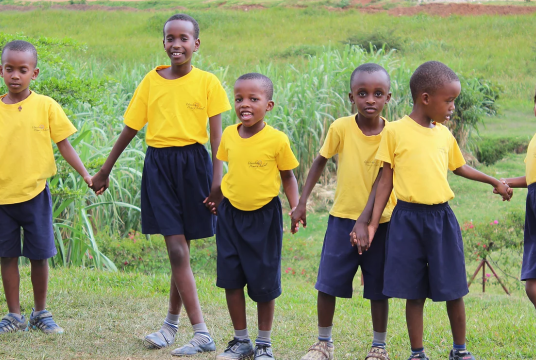 £8,798.06
raised by 57 donations
of £30,000.00 Target Goal
The Story
In a post conflict country, some of the poorest families are still striving to overcome the impact of the past on their everyday lives. The school APIE supports, Umubano Academy, serves some of the community's most deprived families. It provides opportunities for children to become global advocates for peace, breaking cycles of poverty and becoming the leaders for change and prosperity. We urgently need funds to go towards students tuition fees, scholastic materials, school uniforms and class resources; ensuring that every child can access what they need to be successful. APIE supports this cause in attempting to change children's lives NOW, whilst also working to positively impact teaching practice across Rwanda. We envision a future where no children are left at the school gates and hope you will help us to reach this goal. One of our scholarship students is Gift, who has benefited from the school's Inclusive Education programme. In many Rwandan schools, being identified as having special educational needs makes learning even more of a challenge. Without the tools or resources to support students with diverse learning needs, many students are unable to thrive. However, Umubano has an inclusive policy that allows children of all abilities to flourish. Not only does Gift receive a free, high quality education, but he is supported in class by teachers trained by APIE in methods to include all learners, as well as individually out of class by a specialist teacher. APIE and Umubano worked with the Rwanda Education Board to secure oral examinations for Gift in his Primary Leavers Exams (PLE) - the first time this has ever happened in the country! As a result, Gift achieved Division 2 results in his Primary Leavers Examination. Gift continues to study at Umubano in the new Secondary section and is thriving. Next year, in 2021 he will sit his O Levels, something neither he nor his family thought would be possible when he joined Umubano eight years ago.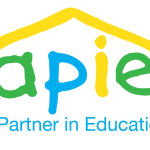 A Partner in Education
Help us give children access to a quality education in a small community in Rwanda. APIE supports 30 scholarship students each year with the goal of breaking oppressive cycles of poverty for children and their families. We urgently need funds to meet our target for 2020 so these students are able to continue their education!