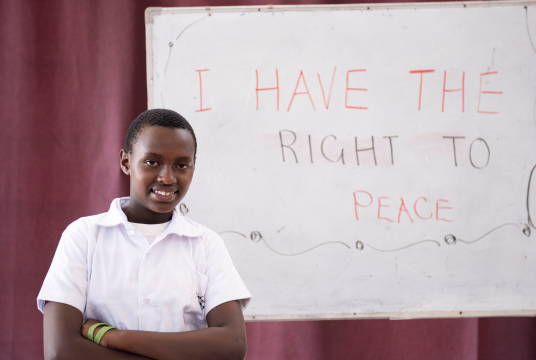 £0.00
raised by 0 donations
of £60,000.00 Target Goal
The Story
A Partner in Education (APIE) was established as a UK charity ten years ago, in response to an urgent need in Rwanda for schools to be rebuilt in the aftermath of the 1994 genocide. APIE built a school with the aim of working in partnership with its local staff to develop a local model of excellence, that ultimately could be scaled. The school, Umubano Academy, opened in 2013 and in five years has achieved excellence in academic achievement, inclusion and as a model of education for sustainable peace. Umubano Academy is now recognised by the government and other development partners as a 'lead school for peace' in Rwanda. This includes a focus on inclusion, wellbeing and citizenship as well as academic achievement. APIE is now being asked to disseminate this model of quality and inclusive education for sustainable peace across the country. APIE's mission now is to begin to scale the model. The Education for Peace project aims to address issues affecting the ability to deliver quality education in Rwanda. This is of vital importance as research shows that one of the key factors that could trigger renewed conflict would be a critical mass of ill-educated, disaffected young people who are unable to get work. Teachers are essential to addressing this and their approach influences how peacebuilding is conceptualised in the classroom. The new curriculum introduced in 2016 urgently needs teacher training initiatives which support its new approach to teaching and learning, which are currently not offered by a central body. APIE will develop such a model, based on Umubano Academy's successes. Your support will help us ensure that quality education for sustainable peace and progress in Rwanda becomes a reality for thousands more children, as we support the professional development of their teachers across the country.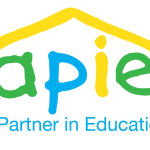 A Partner in Education
To research and share a model of Education for Peace by creating eModules for teachers across Rwanda; helping schools enable a generation of children and young people to become global advocates for peace.