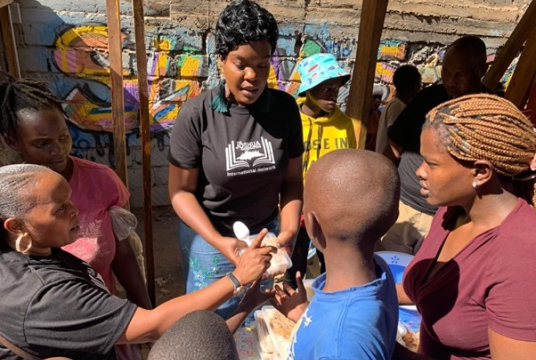 KES30.00
raised by 3 donations
of KES100,000.00 Target Goal
KES100,000.00 Target Goal
The Story
TJG Diamonds. Turning slum street children/youth into valuable members of the community Mathare Slum is one of the oldest and the worst slums in Africa.. It is a collection of slums in Nairobi with a population of approximately 500,000 people; the population of Mathare Valley alone, the oldest of the slums that make up Mathare, is 180,000 people. Apart from having no access to basic amenities like clean water, food, clothing, shelter and healthcare, the close to 1 million residents also suffer the misfortune of having no roads that can allow for any emergency services like fire outbreak. The makeshift housing structures are either made out of mud or metal. There is absolutely no government security inside the slums leaving the residents at the mercies of lawless tribal gangs. The children and youth in Mathare slums live under bad conditions Most of the children come from single parented homes, while others come from very poor families since their parents are sick, unemployed or underemployed. Orphans who are helpless after both or one of their parents die of HIV-Aids or other causes are forced to face the harsh reality of unbearable slum life. These children and youth have no one to care for them in this dangerous slum. The girl child is particularly vulnerable often forced into prostitution to survive. They live in fear of being raped leading to teen pregnancies. We aim to provide food, a listening ear, and look for sponsorship for those who want to complete their education. Many of the teen mothers we have meet only have one to two years left to finish school. The feeding Project in Mathare is set to be conducted once every month, the other two weeks will be divided between Chokka and Baba Ndogo slums. As funds permit this will be increased. The Mathare Slums are synonymous with thousands of street and vulnerable children many of which have fallen prey to drug and substance abuse. There is therefore need for a regular and consistent feeding programme that will alleviate them from hunger induced behavior. That is where you can help us to change these children in the diamonds God created them to be.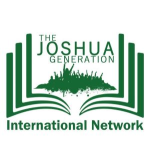 The Joshua Generation International Network
TJG Diamonds. Turning slum street children/youth into valuable members of the community. Feeding programme, re parenting and contribution to child's wellbeing, sponsorship allowing child/youth, teen mother to return to school. Empowerment to start a business. mentorship and counselling, vocational training. We are in the process of starting vocational training for teens mothers and other impoverished youth in Chokaa, offering tailoring, beauty and hairdressing, chicken rearing. Looking for sponsors so children can finish school. Many only have a year to two years to finish. Many teen mothers raped, abused unable to finish school but with some financial support they will be able too. School uniforms and exercise books both for schools and youth. Nursery schools porridge ensuring they have one meal a day encouraging normal growth and as funding allows this we will take into other areas.